Is Australia looking the other way as Assange is hung out to dry?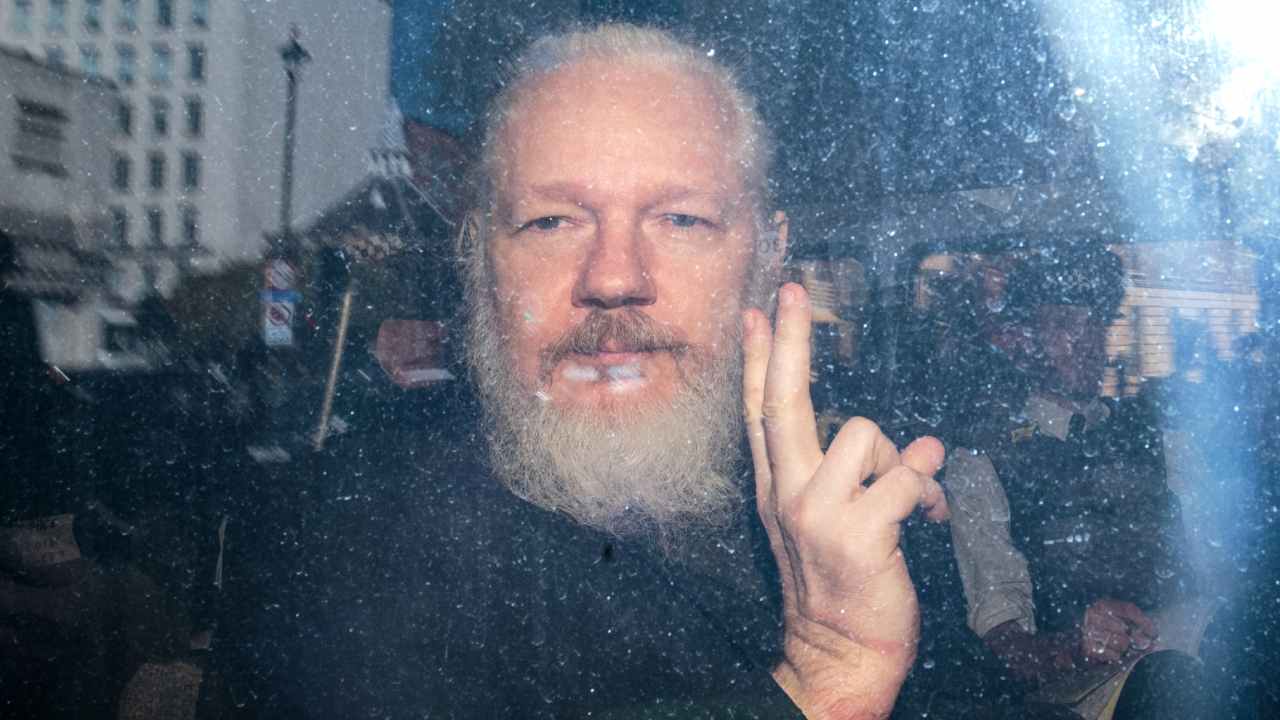 Right now, the substantial extradition hearings involving the US government request that the UK hand over publisher and journalist Julian Assange are underway. The Wikileaks founder has been held in British custody at London's Belmarsh prison since April 2019.
The Trump administration is attempting to extradite the Australian through the mechanisms of the UK-US Extradition Treaty.
However, due process has been thrown out the window when it comes to the way our fellow citizen has been dragged before the Old Bailey in London.
The terms of the 2003 treaty specifically ban extradition over political offences. And Julian is facing multiple espionage charges in relation to the publishing of classified US government documents: distinctly political crimes.
Another major middle finger to the rule of law is the fact that the United States has reached across international jurisdictions and arrested Assange by proxy for alleged crimes that were committed outside of its own borders.
And on top of all this, the UK has been holding Assange on remand on behalf of the States since September 2019.
A dangerous precedent
"There's no due process being followed whatsoever," said Julian Assange Sydney Town Hall Gathering spokesperson Tony Wakeham. "The judicial system couldn't do more to hobble Assange, than they're doing – short of killing him."
"It goes right back to him being gaoled for bail jumping," he told Sydney Criminal Lawyers. "By the time they put him in gaol for the maximum time for bail jumping, they did so after the Swedes had dropped their attempt to extradite him on what were false grounds in the first place."
Wakeham also warns that if the extradition is successful it will set a dangerous precedent for the entire planet, as anyone anywhere in the world involved in publishing information about crimes committed by the US in either the mainstream or social media will be open to the same treatment.
Assange published over 700,000 classified US government documents over 2010 and 2011. These were leaked by former US military intelligence officer Chelsea Manning. And if Assange ends up in America, he'll be facing 18 espionage charges with a combined maximum penalty of 175 years.
A not so fair go
The lawyer representing the US government in the extradition proceedings, James Lewis QC, told the Old Bailey on the first day of hearings this week that Assange is not facing charges for the blanket publishing of the files, but rather he's charged over conspiring to obtain some of them.
At that point Julian was heard to call out, "This is nonsense." But he was promptly silenced by the judge.
Meanwhile, back in his homeland, there's been a lot of radio silence around what's happening to this Australian. And Wakeham's none too impressed about it.
The social justice activist questions why PM Scott Morrison and foreign minister Marise Payne don't step up and speak out to protect a fellow citizen, as the government has done this before on behalf of journalists James Ricketson and Peter Greste when they were imprisoned overseas.
Wakeham posits that the ministers of the Morrison cabinet aren't doing their jobs because there's not enough opposition to what's happening to Assange.
"And this brings me to the most disheartening thing about all of this, which is that we Australians, by and large, don't give a shit about what's happening to him," the fervent Wikileaks supporter concluded.
Written by Paul Gregoire. Republished with permission of Sydney Criminal Lawyers.