Artificial intelligence recreates destroyed paintings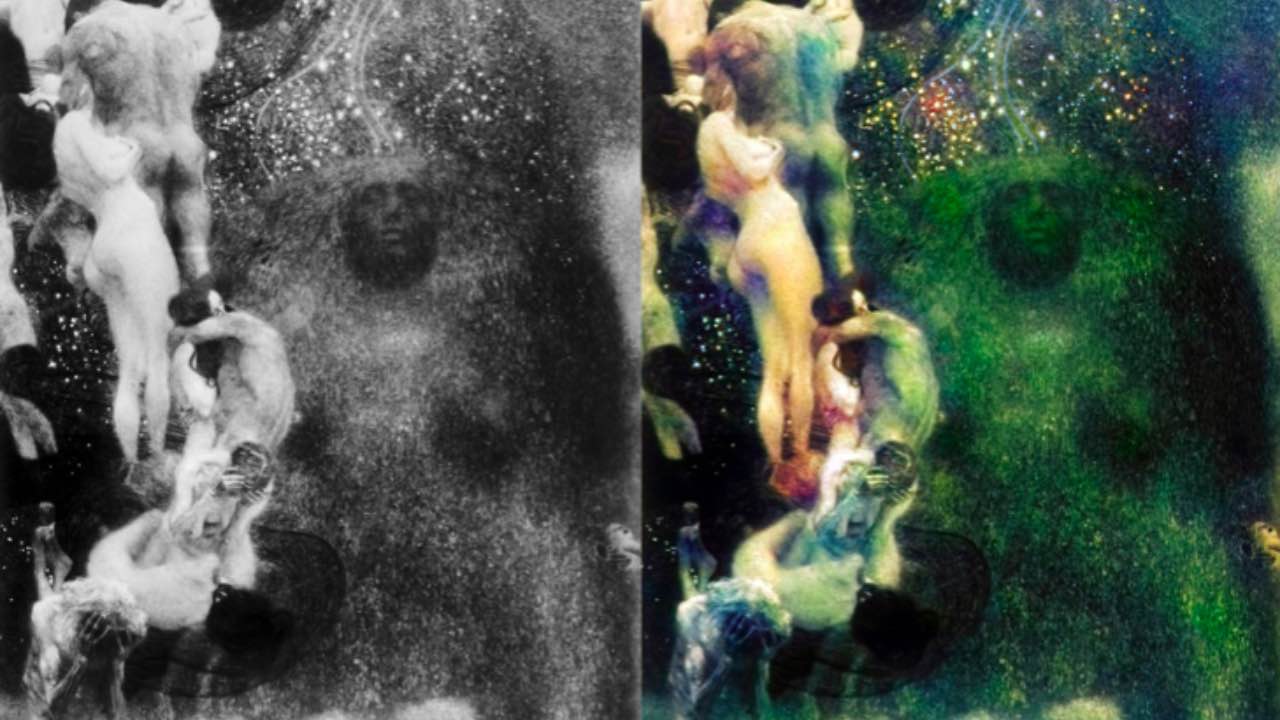 A new interactive hub founded by Google Arts & Culture is showcasing an exclusive Gustav Klimt exhibition that offers insight into Klimt's biography, artistic inspiration and legacy.
As part of the initiative, Google has digitally recreated three iconic Klimt works that were previously lost to a fire in 1899.
By utilising artificial intelligence, technology has colourised the black and white photographs of the artworks.
The three paintings, titled Medicine, Philosophy, and Jurisprudence, collectively form the "Faculty Paintings," which were commissioned by the University of Vienna.
Officials at the university originally deemed the works "pornographic" and "perverse" upon their unveiling, before ultimately being sold to a private buyer.
The paintings were lost in a fire during the final days of World War II in 1945, and only survived in a series of photographs.
AI researchers and Klimt scholars were supported by those at Google to bring colour to these enigmatic paintings and give them a second opportunity in the spotlight.
After much back and forth to make the recreation as accurate as possible, the AI-coloured images provide what might be the closest we will ever get to seeing a complete image of those lost paintings.
In a statement from Franz Smola, curator at the Belvedere museum, he said "The result for me was surprising because we were able to colour it even in the places where we had no knowledge, with machine learning we have good assumptions that Klimt used certain colours."
The use of this revolutionary technology shows hope for the future of famous painting recreations that would have otherwise been lost forever.
Image credit: Google Arts & Culture