A life in pictures: Remembering Prince Philip
Prince Philip, Duke of Edinburgh, has passed away at Windsor Castle, at the age of 99. The news of the death of Queen's Elizabeth II's husband has seen a celebration of a most extraordinary life.
Born on 10 June 1921, this year would have marked the 100th birthday of Prince Philip. How much do you know about this royal, who spent decades upon decades travelling as an ambassador for the United Kingdom alongside his wife, Queen Elizabeth II?
To look at Prince Philip's photos throughout the years is to understand more about the man who helped keep the British monarchy alive and well, sometimes quietly and other times not so quietly. To mark his passing, check out these images that tell the story of Prince Philip's life.
Toddler life
He was originally Prince Philip of Greece and Denmark, and he was born on the Greek island of Corfu in 1921. The son of Prince Andrew and Princess Alice, he had an unconventional childhood marked with controversy.
His family fled Greece when he was a baby, and his mother experienced mental health issues, which led her to become institutionalised (and not of her own choice). Looking at this early Prince Philip photo, taken in 1922 when he was just around just a year old, you'd never guess at commotion surrounding him.
Schoolboy days
Despite his tumultuous family life, early Prince Philip photos reveal a child who doesn't look unlike many of his peers. When he reached school age, the young prince attended the MacJannet American School in Saint-Cloud, France, outside Paris.
Here, he engages in a round of archery with some classmates, appearing as though they are pretending to be Robin Hood. Can you spot the Queen's future husband? Spoiler alert: He's second from the left. It's not all that surprising to see Philip engaging in sport at an early age, as he continued to participate in various games throughout his life.
Stage star
Who would have thought that Prince Philip was a man of the theatre?
Sure, we've seen the royal on many an occasion showing an appreciation for the arts, but apparently in his younger years (back in 1935, to be exact), he even took to the stage in a school production of Macbeth.
Prince Philip would have been around 14 years old when this photo was taken of him wearing his costume and preparing to recite lines written by the Bard. Given the drama that has played out in the royal family over the years, learning the ins and outs of this tragedy may have been good preparation.
Military time
You might be wondering what Prince Philip did for work in between the time he graduated from high school and eventually met his wife, Queen Elizabeth (then a princess). After graduating from Gordonstoun, Philip enlisted as a cadet in the Royal Navy, according to Army Cadet History.
After training at RNC Dartmouth, he went on to work as a midshipman on the HMS Ramillies in 1940. That stint was followed by time aboard the HMS Valiant, a battleship stationed in Alexandria. There are many Prince Philip photos of his time with the Royal Navy, but here he is pictured in 1947, giving a salute as Lieutenant Philip Mountbatten. This was just a few months before he and Queen Elizabeth married.
Royal wedding time - a true partnership
As you can probably imagine, Elizabeth and Philip had quite an elaborate celebration when they married on November 20, 1947. According to the official royal website, their wedding cake was a 2.7 metres tall, and 2000 guests were invited to the ceremony.
The service, performed at Westminster Abbey, aired on BBC Radio with an audience of 200 million people globally. Although their engagement was just four months long, Elizabeth and Philip had known each other for quite some time.
They originally met at another royal wedding that took place in 1934, when Philip was a teenager.
Ahead of the wedding, Prince Philip was given the title The Duke of Edinburgh, Earl of Merioneth and Baron Greenwich of Greenwich in the County of London. Try to say that three times fast! His first cousin David Mountbatten served as the best man at the wedding, while Elizabeth had eight bridesmaids.
The Duke added a loving touch to the engagement ring he gave to Elizabeth: It used diamonds from a tiara that belonged to his mother, Princess Alice. Needless to say, the platinum and diamond bauble, which was crafted by jeweller Philip Antrobus, is a stunner.
A future king is born!
Prince Philip and Queen Elizabeth would go on to have three more children after Charles, including Princess Anne in 1950, Prince Andrew in 1960 and then Prince Edward in 1964.
Family reunion
It's fair to say that Prince Philip didn't spend a lot of time with his mother, Princess Alice of Greece, while growing up as she reportedly battled mental health issues during his teen years.
However, he is pictured with her here at the wedding of Princess Margeritha of Baden and Prince Tomislavof of Yugoslavia in 1957. According to CNN, Princess Alice became the founder of the Christian Sisterhood of Martha and Mary, an order of nuns, in 1949.
Their primary goal was to care for the sick. Her nickname for Prince Philip? Bubbikins.
A life at home
In terms of Prince Philip photos, we have to admit the best ones are those that seemingly depict him and his famous family in candid, casual moments.
It's naive to think that these photos weren't staged, at least in some respect, but as Philip and Elizabeth look on at Balmoral Estate while a young Charles and Anne play on a makeshift teeter-totter (simply a piece of plywood atop a log), they almost look "normal." The castle, one of the family's many lavish residences, is situated in Royal Deeside, Aberdeenshire, Scotland.
Artistic endeavours
For an entire year in 1969, Philip and Elizabeth's family was filmed for a BBC documentary appropriately titled
Royal Family
. It was broadcast on both BBC One and ITV, and while the still photos, like this one of Prince Philip painting, are all kinds of fascinating, the doc was widely panned by audiences and critics alike.
According to History.com, the film was produced in an effort to make the Queen appear more, but it backfired. Still, we wouldn't mind watching the documentary today with a modern-day perspective.
Charles and Diana's wedding
It was 1981 when the world couldn't get enough of Prince Charles and Princess Diana's seemingly fairy-tale wedding at St. Paul's Cathedral.
For the big day, Prince Philip rode to the ceremony alongside Diana's mother, Mrs Shand Kydd. Though Charles and Diana's marriage ended in divorce, letters released by The Telegraph between Prince Philip and his former daughter-in-law appear to prove they remained good friends despite no longer being family. In one letter, Philip wrote, "I will always do my utmost to help you and Charles to the best of my ability."
Portrait of a Prince
In 2017, Prince Philip announced that he was taking a step back from public life as a royal. The same year, this stunning painting of him standing in the halls of Buckingham Palace was released.
According to Sky News, the Duke of Edinburgh had carried out 22,191 single engagements since his wife's coronation in 1952. That doesn't include the countless events he performed alongside Queen Elizabeth.
The fact that he acknowledged this was the right move for him, personally, makes a huge statement to his desire to maintain his health as best he possibly can.
The Queen lost her husband, the father of her children, and her lifelong best friend after nearly 73 years of marriage on April 9, 2021. In a personal statement from 1997 that was posted on Instagram to honour the couple, it read: "𝘏𝘦 𝘩𝘢𝘴, 𝘲𝘶𝘪𝘵𝘦 𝘴𝘪𝘮𝘱𝘭𝘺, 𝘣𝘦𝘦𝘯 𝘮𝘺 𝘴𝘵𝘳𝘦𝘯𝘨𝘵𝘩 𝘢𝘯𝘥 𝘴𝘵𝘢𝘺 𝘢𝘭𝘭 𝘵𝘩𝘦𝘴𝘦 𝘺𝘦𝘢𝘳𝘴, 𝘢𝘯𝘥 𝘐, 𝘢𝘯𝘥 𝘩𝘪𝘴 𝘸𝘩𝘰𝘭𝘦 𝘧𝘢𝘮𝘪𝘭𝘺, 𝘢𝘯𝘥 𝘵𝘩𝘪𝘴 𝘢𝘯𝘥 𝘮𝘢𝘯𝘺 𝘰𝘵𝘩𝘦𝘳 𝘤𝘰𝘶𝘯𝘵𝘳𝘪𝘦𝘴, 𝘰𝘸𝘦 𝘩𝘪𝘮 𝘢 𝘥𝘦𝘣𝘵 𝘨𝘳𝘦𝘢𝘵𝘦𝘳 𝘵𝘩𝘢𝘯 𝘩𝘦 𝘸𝘰𝘶𝘭𝘥 𝘦𝘷𝘦𝘳 𝘤𝘭𝘢𝘪𝘮, 𝘰𝘳 𝘸𝘦 𝘴𝘩𝘢𝘭𝘭 𝘦𝘷𝘦𝘳 𝘬𝘯𝘰𝘸."
View this post on Instagram
Written by Kelly Bryant. This article first appeared in Reader's Digest. For more of what you love from the world's best-loved magazine, here's our best subscription offer.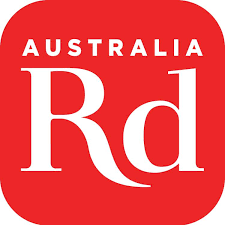 Photo: Getty Images