Police reveal cause of horrific Tiger Woods car crash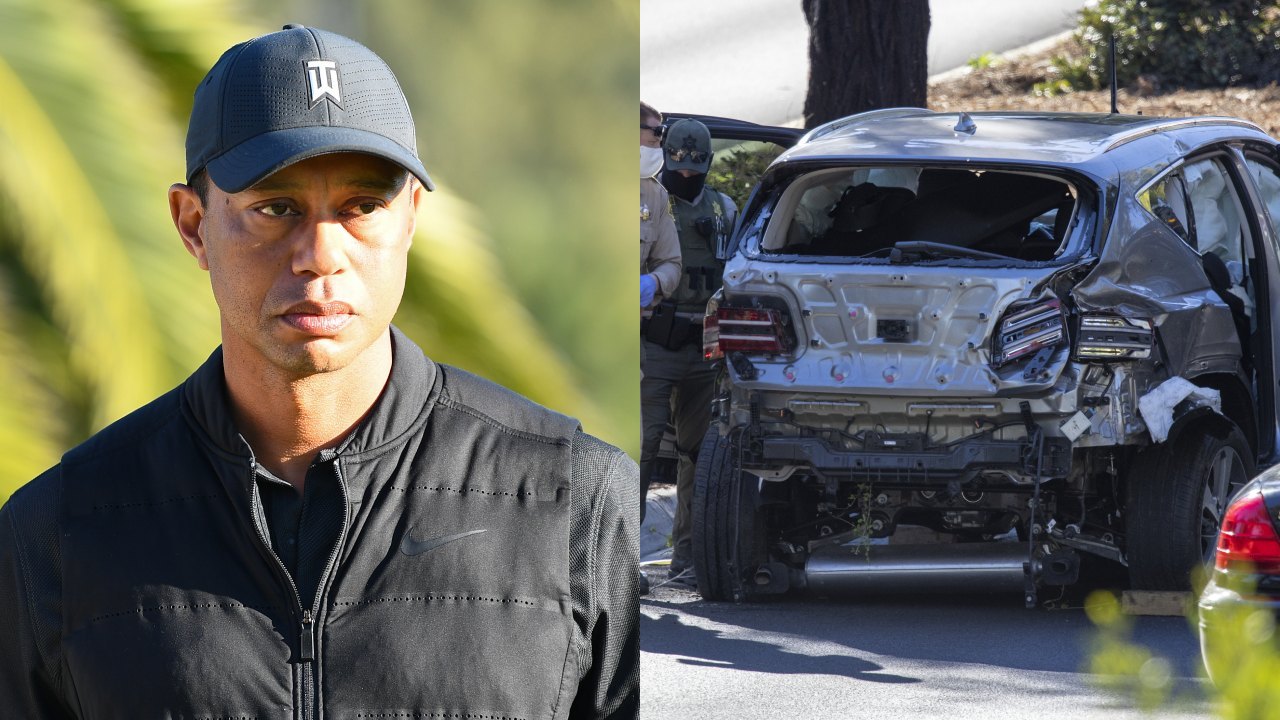 Authorities have revealed that golf star Tiger Woods was driving at an "unsafe" speed nearly double the 70km/h speed limit when he crashed in California in February.
The SUV was travelling up to 140km/h before it veered off the road and rolled several times, leaving Woods with a shattered right leg.
"The primary causal factor for this traffic collision was driving at a speed unsafe for the road conditions and the inability to negotiate the curve of the roadway," said Alex Villanueva.
"Estimated speeds at the first area of impact were 84 to 87 miles per hour (135-140km/h)."
There were "no signs of impairment" or evidence of any "distracted driving", and Woods voluntarily allowed the results of the investigation to be made public, officials said.
Fans have complained that Woods hasn't been charged for speeding, but police said as there were no witnesses or police present, he won't be charged.
The crash would have been investigated further "if there was a significant injury or fatality" and had involved another person, said Captain James Powers.
Woods himself doesn't recall the incident, but investigators did not check his phone or test his bloodwork as there was "no evidence of any impairment or intoxication", according to Powers.
Sheriff Alex Villanueva confirmed this in a Facebook Q&A with reporters.
"He was lucid, no odour of alcohol, no evidence of any medication, narcotics or anything like that," Villanueva said. "That was not a concern so no field sobriety test and no drug expert needed to respond. This is what it is — an accident.
"We don't contemplate any charges whatsoever in this crash.
"This remains an accident. An accident is not a crime, they do happen unfortunately.
"The Deputy on the scene assessed the condition of Tiger Woods and there was no evidence of any impairment whatsoever.
"He was not drunk … we can throw that one out."