Pauline Hanson launches GoFundMe page to battle QLD border closures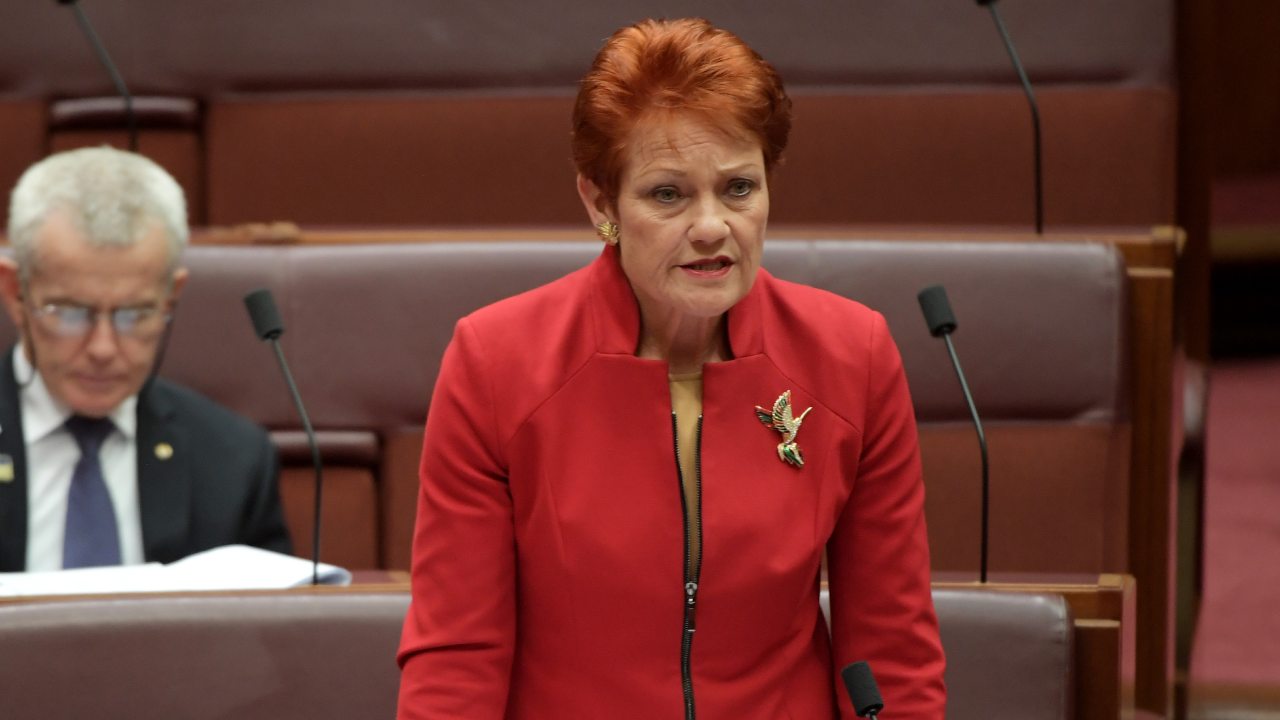 Controversial One Nation Senator Pauline Hanson is hoping to file a case against the Queensland Government after they refuse to open their borders to tourism.
She claims that the closures have become unconstitutional and that there is no official advice from federal authorities saying they're required.
If the Queensland Premier is unable to provide official documents stating why the borders have to remain closed by tomorrow afternoon, High Court action could be just weeks away.
As taking cases to the High Court isn't cheap, Hanson has set up a GoFundMe page to help fund the case, with the goal of raising $1,000,000.
The fight to take the issue to the High Court came after the Queensland Premier said that the borders would stay closed until at least September, a statement that was backed up by the state's chief medical officer.
Pauline Hanson has this morning told The Today Show there's no reason the borders shouldn't open now.
"I'm all for leadership but this is a dictatorship and it's ridiculous." Pauline Hanson is threatening to take Queensland Premier Annastacia Palaszczuk to the High Court if she doesn't reopen the state's borders. #9Today pic.twitter.com/6XFDH49mmO

— The Today Show (@TheTodayShow) May 26, 2020
"We may not have a cure for the coronavirus, a vaccine for another year or two, we can't keep the borders closed that long.
"It's a virus that we have to live with. Just because you get coronavirus, doesn't mean that it's a death sentence.
"It will affect those people with underlying health issues, but the whole fact is that we're destroying our economy more so than what the coronavirus is.
"Tell me, 100 deaths because of the coronavirus, and last year we had over 900 because of the flu.
"So go figure there, we didn't close the borders because of the flu, so we have closed them because of coronavirus.
"People are getting depression, suicide, businesses are closing, losing homes, losing businesses.
"And the majority of people last that I've heard, 67 percent wants the borders opened."