Would you drink this $900 pot of tea?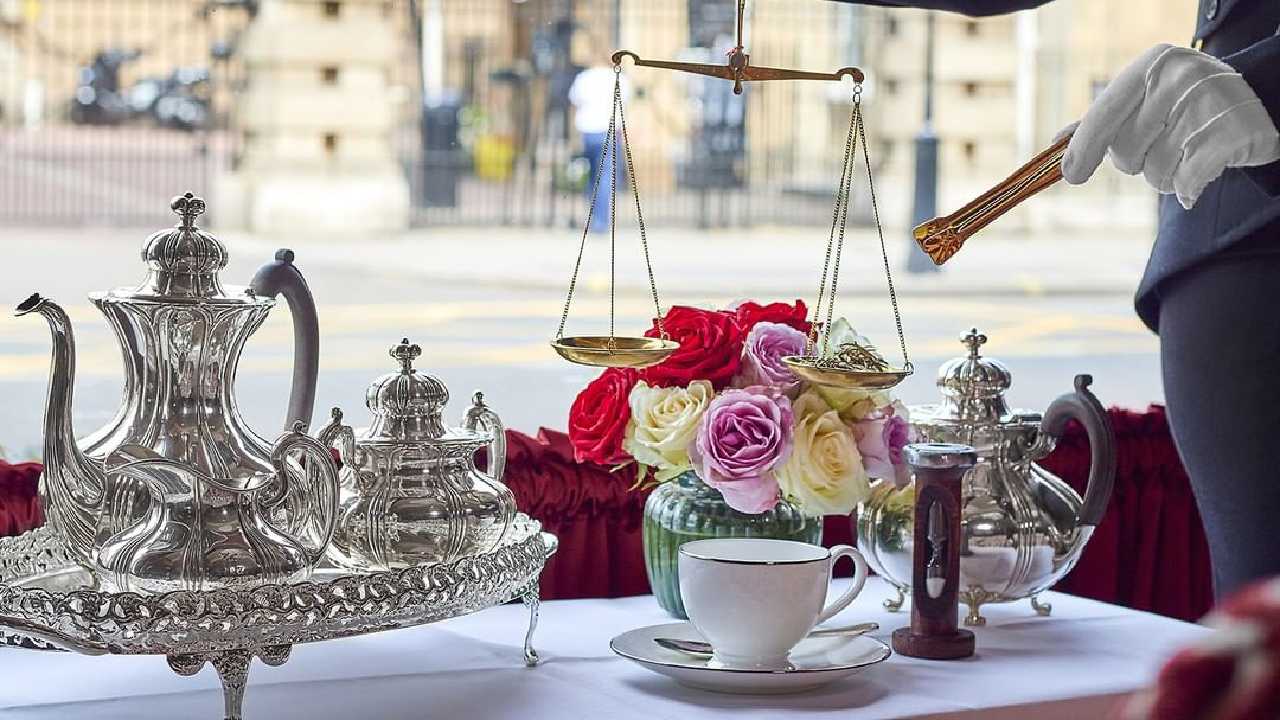 The Brits are serious about their tea, but a hotel overlooking Buckingham Palace has taken things to the next level with its new offering: an AU$300 cup of tea.
The Rubens at The Palace is now serving what is touted to be the most expensive cuppa in the United Kingdom.
The rare blend, named "Ceylon Golden Tips", comes from specialist tea merchant PMD Tea. Produced in the highlands of Sri Lanka, the tea buds are handpicked at sunrise and sundried on a velvet cloth, which is claimed to turn them from silver to gold. The tea is described as having a "smooth, light, mellow texture with hints of fruity notes".
The special tea is prepared in a special way – first, the leaves are picked with gold tweezers and weighed "with precision". They will then be infused using still natural mineral water and poured out from a silver tea set.
The tea, which is offered exclusively at the hotel's Palace Lounge, is priced at £500 (around AU$888) a pot, or roughly AU$300 a cup. The hefty price tag also covers sandwiches, scones and pastries to enjoy alongside the drink.
Forking out nearly $900 for a pot of tea may seem excessive – but according to CNN, a pound of the tea was priced at the equivalent of AU$2,100 in 1891.