World's deepest pool opens in Dubai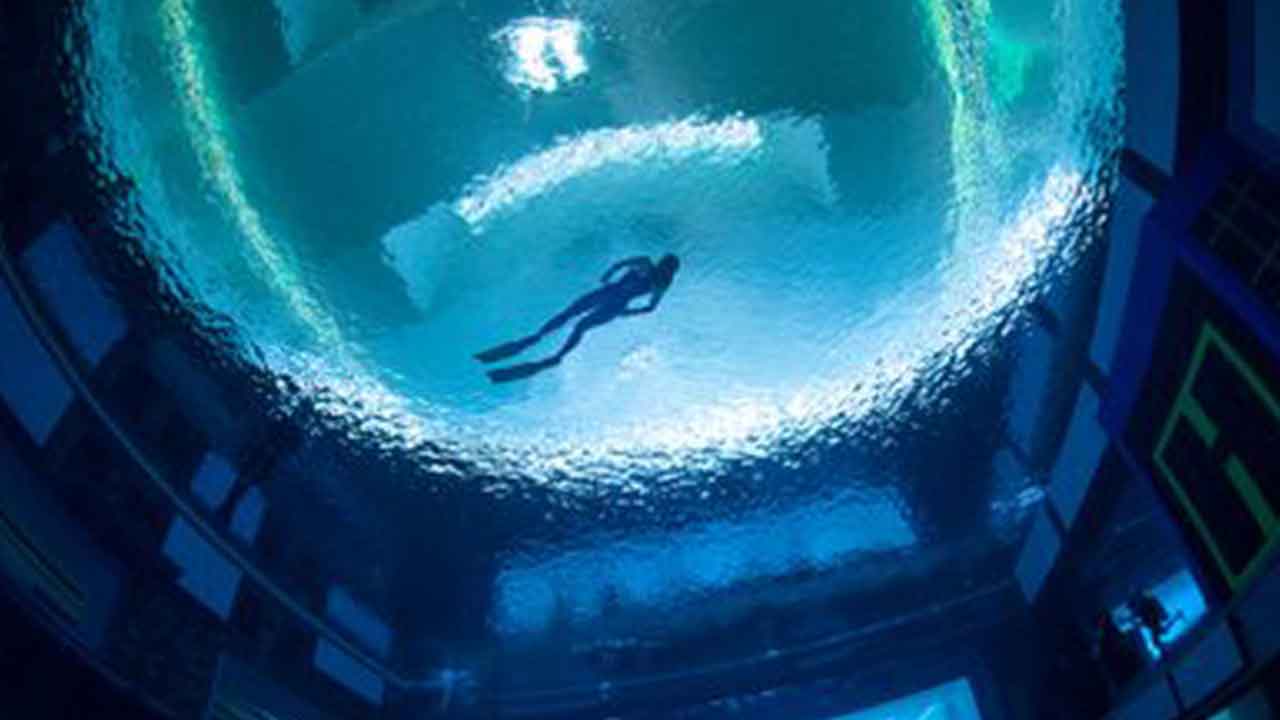 Scroll down to view the gallery below
Dubai, home to the world's tallest skyscraper and largest mall, has recently welcomed another record-breaking attraction - the deepest dive pool in the world.
A new pool that is 60 metres deep and filled with 14 million litres of fresh water - equivalent to six Olympic swimming pools - opened on June 29 by invitation only as part of the Deep Dive Dubai attraction. The pool will be open to the general public later this year.
The pool also holds the Guinness World Record for the world's deepest swimming pool for diving, taking the record from Poland's 45-metre-deep Deepspot pool.
The pool will feature two underwater habitats with a dry chamber at six and 21-metres deep, 56 underwater cameras, and advanced sound and mood lighting systems.
The attraction will also include a 'sunken city', with an abandoned streetscape and an apartment, garage, arcade and more that divers of all levels can explore.
Its first visitors have included movie star Will Smith, who shared a video of his visit to the pool on Instagram.
View this post on Instagram
"So I'm always in Dubai, and a friend of mine told me I have to check out this pool. There's something weird about it. Deep Dive Dubai, I'm about to go down. The deepest pool on Earth, 200 feet deep. Madness," Smith said in the video.
The diving complex also offers courses for diving beginners and certified divers, as well as a restaurant equipped with windows and TV screens where non-diving family and friends can watch the divers.
The depth of the pool has prompted Deep Dive Dubai to post a notice on its website discouraging visitors from seeing the city's famous Burj Khalifa after diving.
"Don't visit the top of the skyscraper after diving," the notice read.
"After any dive, it's recommended to wait 18-24 hours before ascending higher than 300 metres. However, there is no risk in diving after having visited the tallest building in the world."
Images: Deep Dive Dubai