"That's your opinion": Novak Djokovic shuts down journalist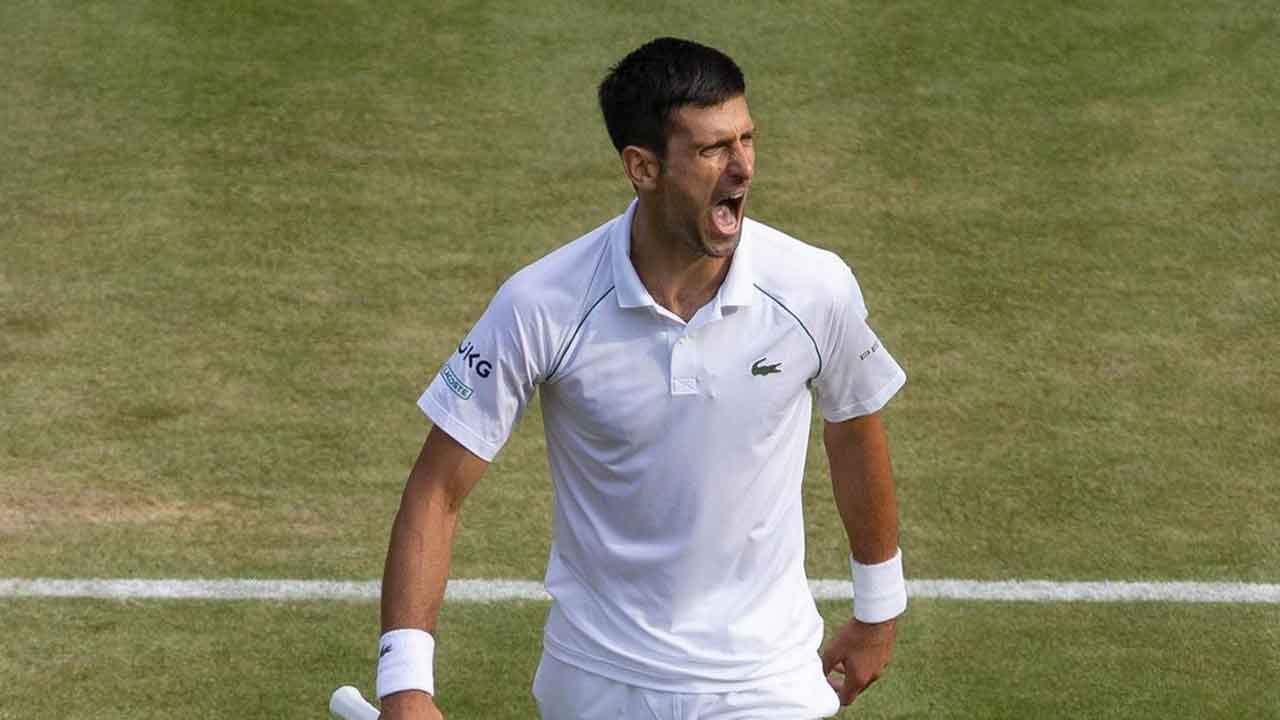 Novak Djokovic has reached the Wimbledon semi-finals for the tenth time before facing a journalist who asked him what it felt like to be the "bad guy" of the sport.
Djokovic defeated Hungary's Marton Fucsovics 6-3 6-4 6-4 and will face Canadian Denis Shapovalov on Friday for a spot in Sunday's final.
If he secures his sixth title, Djokovic will join Roger Federer and Rafael Nadal in having won 20 major titles.
In his post-match press conference, a journalist asked: "what has it been like to be something of the 'bad guy' chasing after Roger and Rafa all these years?"
"I don't consider myself a bad guy. I mean, that's your opinion," Djokovic replied.
"I'm not chasing anybody. I'm making my own path and my own journey, my own history. I'm privileged to be part of history of this sport I love.
"As I said on the court, I know about a lot of stats. I don't know about all of them. But they do motivate me even more to play my best tennis at the events that count the most in our sport."
The question was also criticised by other journalists, including tennis reporter Ben Rothenberg, who called it "one of [the] worst opening questions I've ever heard in a press conference".
"There has to be a way - without compromising access - that this system is improved," journalist and presenter Jon Wertheim tweeted in response to Rothenberg's criticism.
"This is the problem. It poisons the atmosphere for everyone, including the majority of journalists who are professionals."
Djokovic became the third man to win all four majors more than once following his second French Open victory last month.
"I love this sport with all my heart, body and soul and have been devoted to it since I was four," he said.
"Sometimes things do look surreal for me but I try to live in the moment and take every opportunity I have on the court.
"Going for history is a huge inspiration for me, let's keep it going."
Image: Novak Djokovic / Instagram