Italy's Robinson Crusoe starts a new life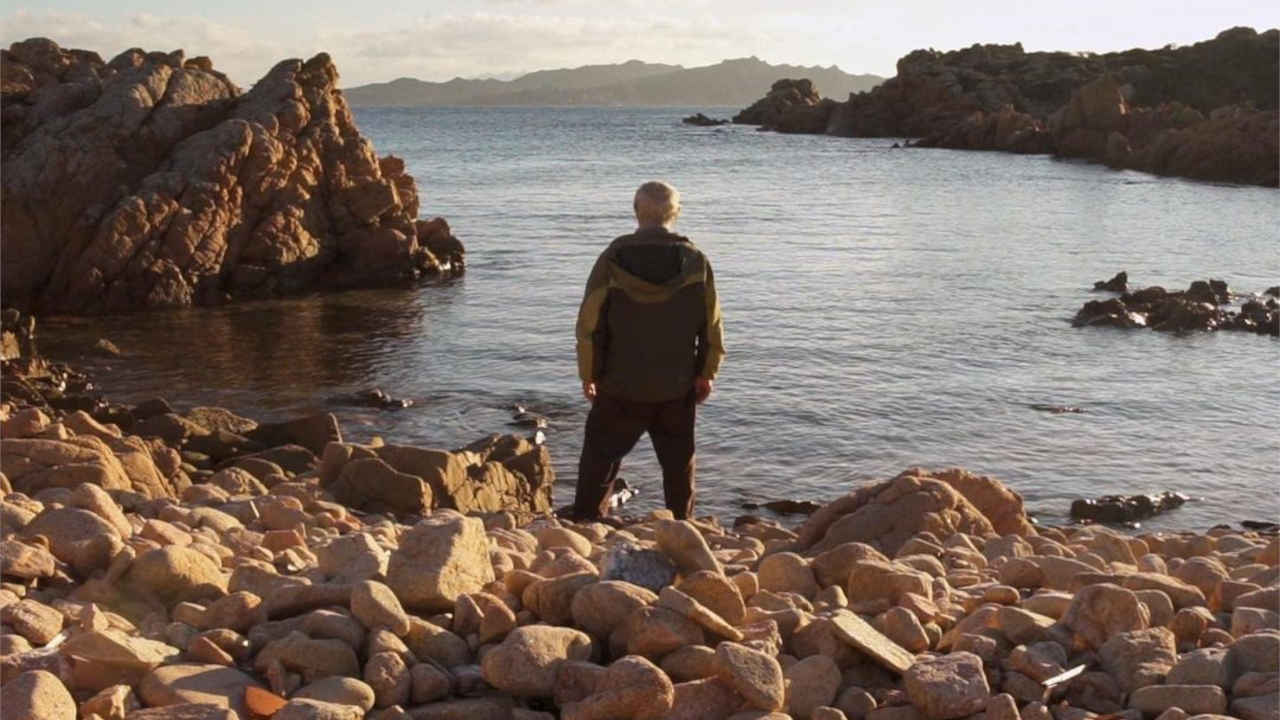 After being the sole inhabitant of the Mediterranean island of Budelli for over 30 years, Mauro Morandi has moved away and started a new life.
Known as Italy's Robinson Crusoe, Mr Morandi was the caretaker of the island, which lies in a stretch of water between Sardinia and Corsica, since he washed up there in 1989.
The 82-year-old has protected the island for decades, but years of pressure from marine park authorities who wanted to evict him has seen his time on the island come to end.
The authorities told CNN they were upholding the law by "restoring the illegal structure" Mr Morandi lived in - a former second world war radio station.
The 19th century structure on Budelli. Image: @maurodabudelli / Instagram
They said the caretaker "had no title" to remain on the island, after La Maddalena's National Park took over ownership of the island in 2015.
Mr Morandi gained a devoted following after sharing moments from his island life on Instagram, with many supporters petitioning for him to be allowed to remain on Budelli.
After sharing an image of the shore and distant horizon with the caption, "last evening", he left.
View this post on Instagram
Despite the sudden change in his life, Mr Morandi says it's more than possible to move on and readjust.
"It's never really over," he told CNN.
"I'm the living proof that a second, new life is possible. You can always start all over again, even if you're over 80, because there are other things you can experience, a totally different world."
Since leaving Budelli, Mr Morandi has moved back to civilisation on the nearby, inhabited island of La Maddalena.
"I'm happy and I have rediscovered the pleasure of living the good life and enjoying everyday comforts," he said.
After using his pension from his prior career as a teacher, Mr Morandi bought an apartment that came with all the luxuries he lacked on Budelli.
He has also been working on his skills as a communicator and is eager to talk to people, exchange views and share photos on social media.
"For a long time I have lived alone, and for too many years after I first landed on Budelli I didn't feel like talking to anyone," he said.
"True, I cannot enjoy the island's solitude anymore but my life has taken a new turn, focused on communicating with others and being near other people."
Despite regaining luxuries such as a fully-equipped kitchen, a bedroom with a king size bed, shelves of books, and a shower, Mr Morandi says he still lives a simple life.
Savouring dishes he hasn't had in decades, Mr Morandi is indulging in a simple dish which was impossible to have on Budelli: fish.
View this post on Instagram
"I still keep leading a simple life, in the morning I go down to Cala Gavetta to buy fresh fish from the net. Finally after so many years of abstinence, I can enjoy fish again. This might sound incredible, but I can't have enough platefuls of fresh and crispy fried fish," he said.
"On the island I had no boat so I couldn't fish, and the food was scarce and limited. I always had to wait for people to bring me groceries from the mainland, and when they wouldn't come, I had to make do with what I had.
"Here, if I need to buy anything I just walk into town."
He has since rekindled an old flame, and now lives in his new home with a sweetheart from his youth.
Mr Morandi has also been fully vaccinated for COVID-19, is happy to wear a mask in public, and enjoys mingling with locals.
Image: @maurodabudelli / Instagram
"I was amazed at how many are friendly, and I'm usually invited for coffee, lunch or dinner," he said.
"I was worried locals would not give me a warm welcome. I'm happy that not everyone hates me, just those who were jealous of the life I led on Budelli.
"Many are fond of me. They come up to me and congratulate me on my fight, they want to take pictures with me."
Though he has settled into his new home, Mr Morandi worries about the future of Budelli.
"I don't long for it," he said.
"However I might be willing to return as caretaker only if this time round I get paid to do my job. I won't work for free again."
Image: @maurodabudelli / Instagram