"It's emotional": Edwina Bartholomew fights tears as Aussies return home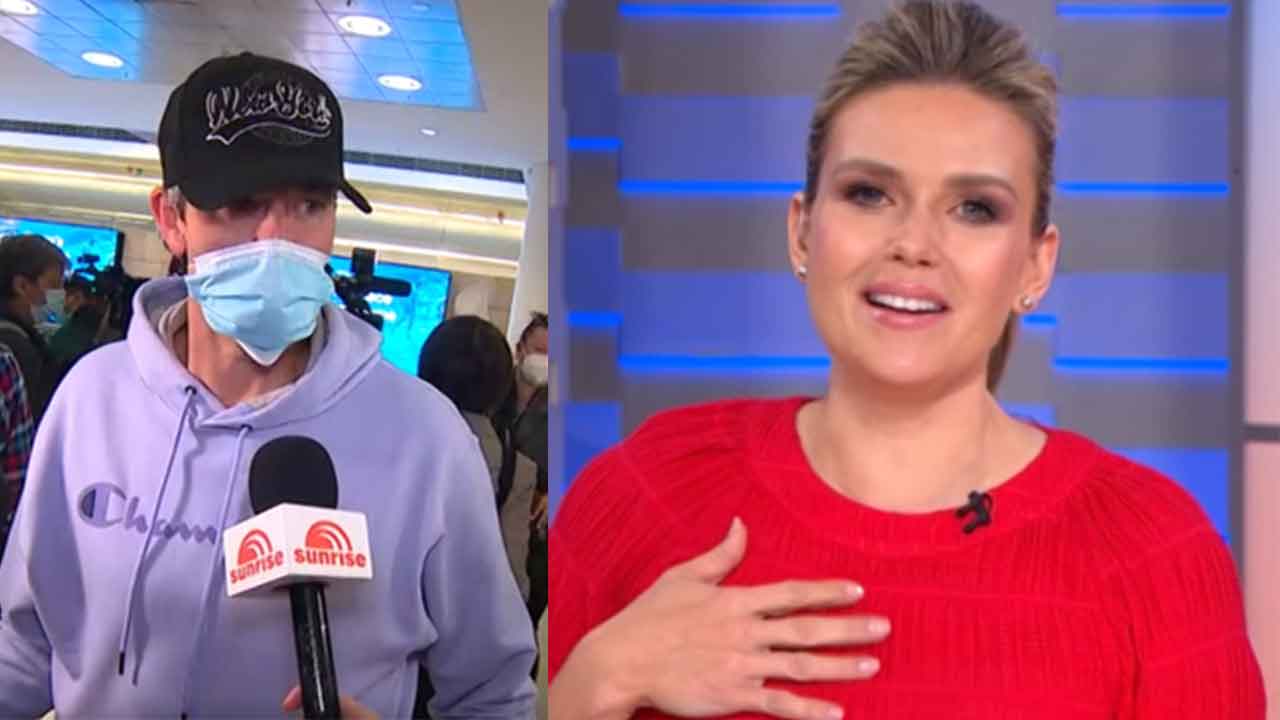 With international borders reopened in Melbourne and Sydney, Sunrise's Edwina Bartholomew was affected by the emotional scenes of families reuniting.
Sixteen flights touched down on Monday as the border reopened for the first time since March 2020.
For the Sunrise host, who watched the reunion of families from the show's studio, one man's story was hard to talk about.
One of the first passengers to land in Australia told the show he can finally see his mother who has been in permanent care for the last two years.
"I'm really scared and emotional because I really want to see my mum," he told Sunrise at Sydney Airport.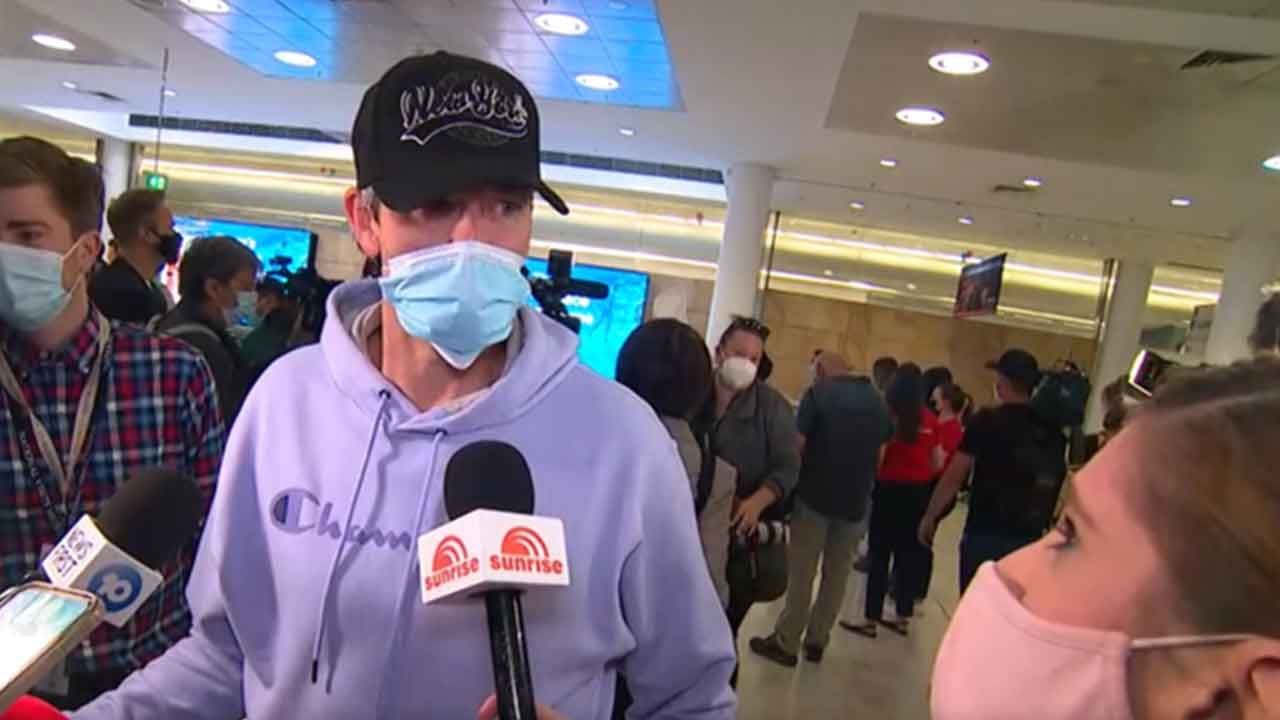 Image: Sunrise
"The doctors said she hasn't got long and I'm going to do whatever I can today to see her.
"She's been in permanent care for a few years and it's been so long since I've seen her and I love her heaps and I just want to get back there."
However, the man still has to find a way to enter Western Australia, where his mum lives.
He called on WA Premier Mark McGowan to ease current border restrictions to "bring families together again", with visitors from NSW and Victoria currently deemed as extreme risks.
"We respect that you're trying to be safe but everyone needs to be together," he said.
Back in the studio, Bartholomew became emotional and shared her own experience having family remain overseas.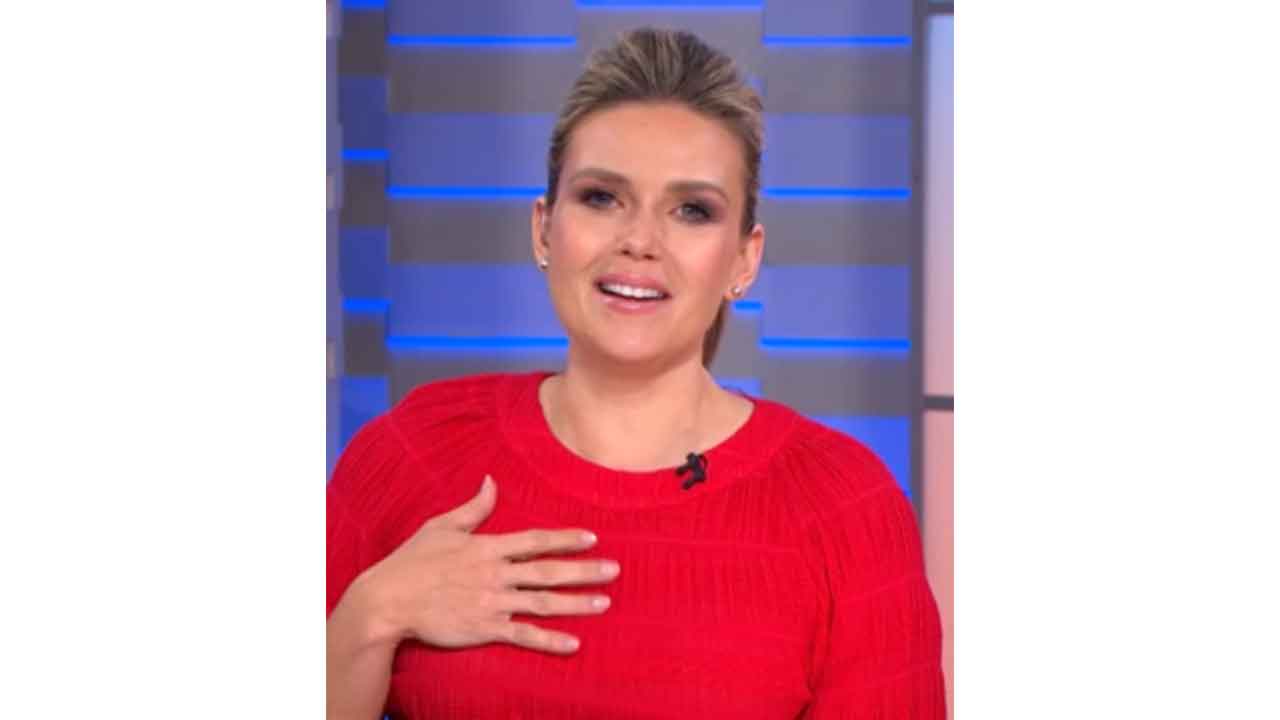 Image: Sunrise
"It's lovely to see so many people coming home finally," she said, while holding back tears.
"My sister is overseas too, it's emotional."
Karen Andrews, the Minister for Home Affairs, addressed the man's situation on the show and labelled WA's tight borders as "just nonsense".
"My heart went out to that poor man and he is one of many in similar circumstances," she said.
"The fact that there are still borders between our states that are not open, so it is really at the point where you can go from Sydney to LA but you can't go from Tweed Heads to Coolangatta - it's just nonsense."
A true 'Love Actually' moment 💖

Today we welcome the first international arrivals under the new quarantine-free travel arrangements.

With the #internationalborder officially open, we can't help but feel emotional as loved ones reunite at the Arrivals Hall.

📸 by @GettyImages pic.twitter.com/WlVFIO1gP5

— Sydney Airport (@SydneyAirport) October 31, 2021
As Sydney Airport welcomed back its first wave of international travellers, many emotional scenes played out in the airport's arrival halls.
Families were tightly embracing holding bouquets and balloons, with many seeing each other for the first time in nearly 600 days.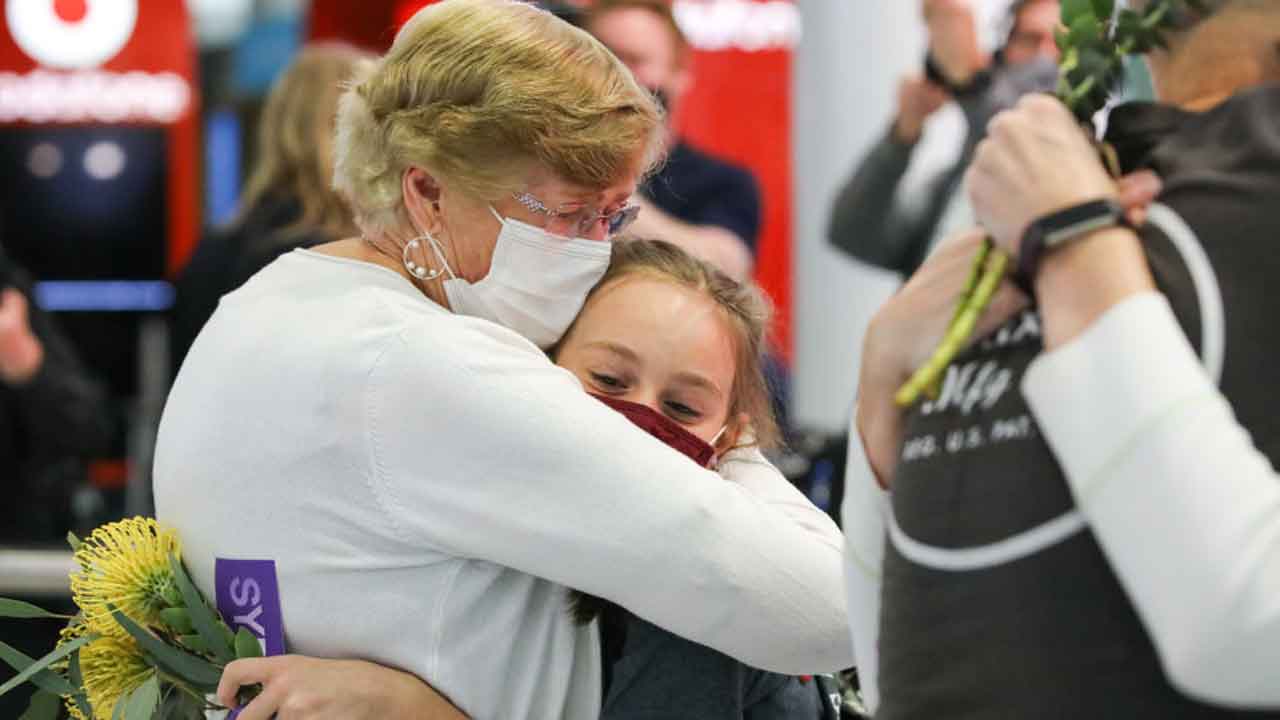 Image: Getty Images
The newly-returned travellers were also greeted with signs welcoming them home by airline staff.
It comes as fully-vaccinated Australians are now able to return home without needing to go through hotel or home quarantine.
Image: Sunrise