Egypt's King Djoser tomb reopens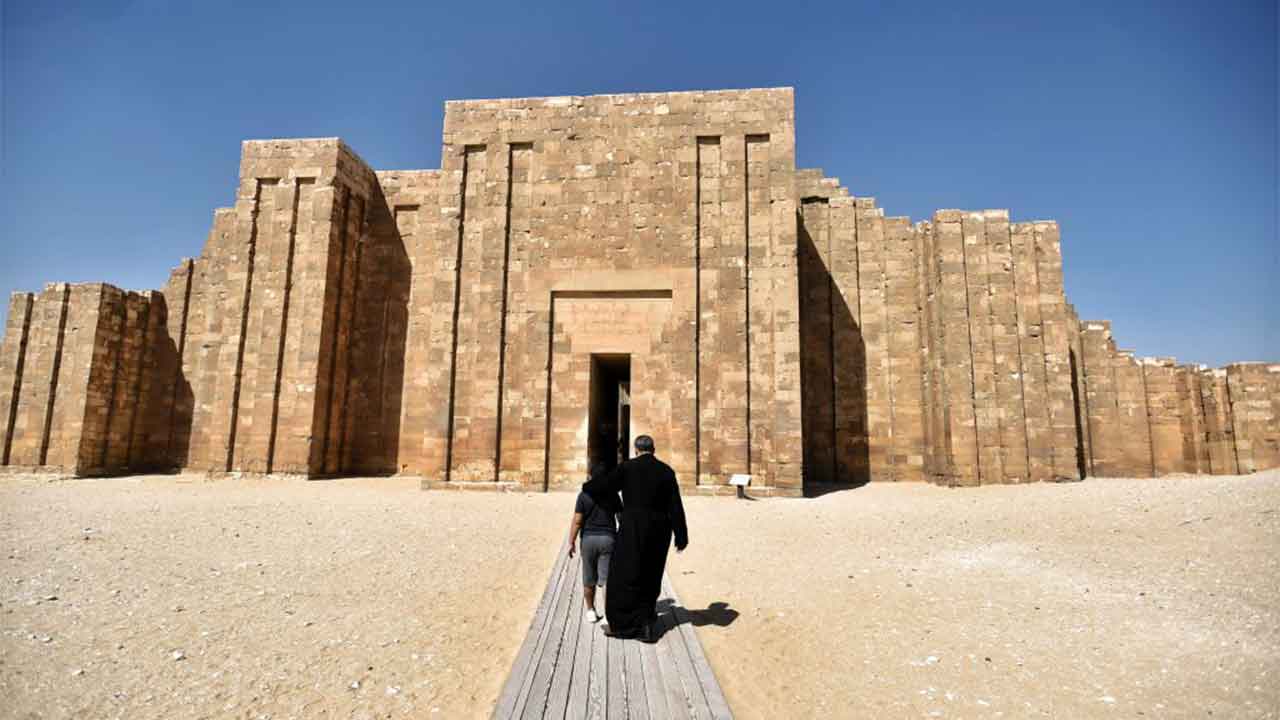 Scroll down to view the gallery below
15 years after its closure, the ancient tomb of Egyptian King Djoser has reopened for public viewing.
Also known as the "Southern Tomb", the predominantly underground structure is filled with corridors embellished with hieroglyphic carvings and tiles.
After closing in 2006 due to risks of collapses, the tomb has since undergone $8.2 million worth of renovations.
"Fifteen years ago nobody could go down to the tomb because of collapses," Ashraf Owais, director of Saqqara Monument Restoration, said.
Since 2006, the tomb has had its corridors reinforced, lighting installed, and had its carvings and tiled walls refurbished.
Mustafa Waziri, secretary-general of the Supreme Council of Antiquities of Egypt described the newly-renovated site, including its opulent contents.
"After descending the deep stairs and reaching the burial pit, one finds a coffin that is considered one of the largest made with pink granite stone, composed of 16 pink granite blocks with a total weight of 120 tons," he said.
Exclusive: Completion of the Restoration Project of King Djoser Southern Tomb in Saqqara https://t.co/YfmKVe5YXj #egypt #Egyptology #Archaeology #Sakkara @indyfromspace @yukinegy @ARCENational pic.twitter.com/nronuKppZl

— Luxor Times (@luxortimes) September 13, 2021
Though the Southern Tomb belongs to Djoser, his body is actually stored in the nearby Step Pyramid, the world's oldest pyramid.
Both structures are found in the Saqqara village, which is one of Egypt's richest archeological sites and home to the world's oldest brewery.
The renovations of both the Southern Tomb and the Step Pyramid come as the country works to revive its tourism industry, which has been severely affected by the pandemic and protests in 2011.
Images: dr_mostafa_waziry / Instagram, Getty