Climbing England's deadliest peak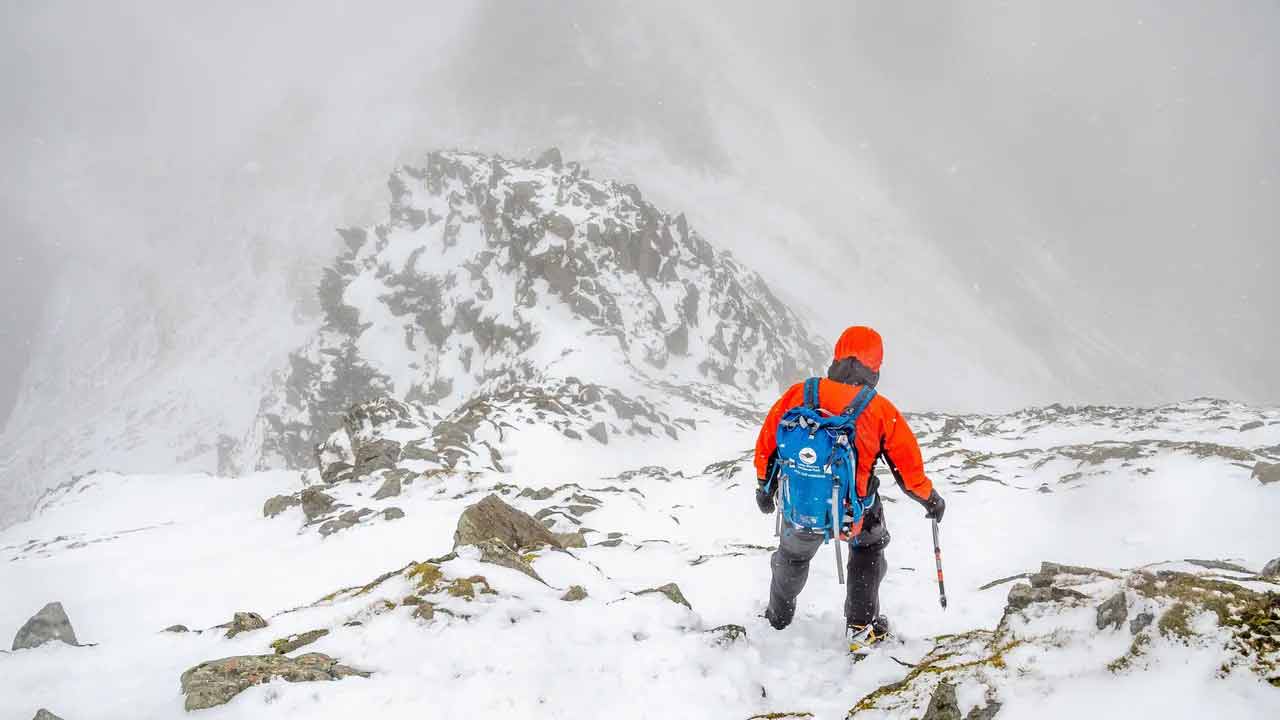 Though most consider hiking a popular pastime, it forms the core part of one of the strangest jobs in all of Britain.
Zac Poulton is a Fell Top Assessor in the Lake District National Park. Everyday of the past four winters, Poulton has hiked up Helvellyn, England's third highest and most dangerous mountain, to report the weather and write a colourful account that can be used, understood, and acted on by the public so they can climb safely.
Poulton isn't the only one with the odd title. Colleagues Jon Bennett - who has submitted Helvellyn more than 600 times - and Wes Hunter - who started the job just before the coronavirus pandemic in October 2019 - also take on the climb.
Each day from early December through til late April, at least one of the trio must reach the 950m summit.
There has been a Fell Top Assessor making the hike since the first role was first introduced in 1987, and Poulton, Bennett, and Hunter have spent 126 consecutive days reaching the top in all manner of weather this year.
With the potential for blasting winds and summit temperatures of -7C, Poulton said: "Some days are better than others."
Though Helvellyn is more commonly hiked during summer, it looks its best in the colder months. With three deep glacial coves, two incisor-shaped ridges, and alpine plants that don't grow anywhere else in the country, it's a sight to see.
Helvellyn also poses many of the similar dangers its more famous counterparts in the Alps, Andes or Himalayas do too, according to Poulton.
"People get lost. Break bones. Get caught in avalanches. You won't slide as far as you would on Everest here, but you'll still bump off rocks and the result will be the same," he said. "I meet lots of people with good intentions, but they don't often recognise the risks."
Once they've reached the peak, the assessor produces a report with as much detail as possible, which will be published daily on the official Lake District Weather Line website and to 19,000 social media followers.
Alongside meteorological notes, the reports often provide potential climbers with tips on how to best approach the mountain.
"What you can't get from a weather station forecast is the experience of the mountaineer," Poulton said. "A fully-automated system misses the human perspective. And our photos, tweets and descriptions create a 360-degree picture. We tell the wider story of life on the mountain."
Their presence on the mountain also means they can help out when things go wrong.
"We've prevented hundreds of mountain rescues," said Poulton.
Bridging a knowledge gap
And, with more people attempting the mountain following pandemic-induced lockdowns, the knowledge held by the Fell Top Assessors is more crucial than ever.
"We know how important the Lake District is going to be in the coming months to help with people's health and wellbeing," said Richard Leafe, chief executive of the Lake District National Park Authority. "Our message is whether coming for the first or 50th time, is plan ahead; try to discover something that's new to you; and enjoy your time here, but please leave no trace."
Image: Fell Top Assessors