10 best places in Australia to visit in March

Feeling like a spur of the moment Aussie escape? Here are 10 of the best places in our country to visit in the month of March.
1. Ningaloo Reef, WA
In mid March, whale shark season will begin for 2017 and there's nowhere better in Australia to see them than the Ningaloo Reef in northwestern WA. Boats depart from Exmouth and, once you've found the huge fish, you'll be able to hop overboard and swim with these gentle giants.
2. Cairns, Qld
March us shoulder season in Far North Queensland as the wet comes to an end and the dry begins. Cairns is lovely this time of year – the surrounding rainforests are lush and green, waterfalls are flowing, the diving is great and the night-time electrical storms are a sight to behold.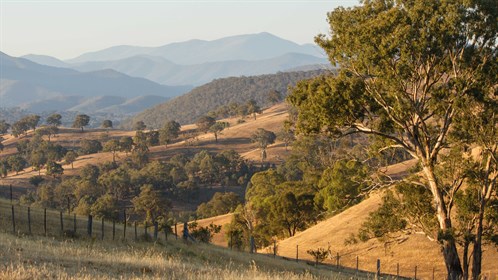 3. Victorian Alps, Vic
As summer draws to a close, the Victorian Alps begin to unfurl into a riot of rich autumnal reds and oranges. The cycling and bushwalking is spectacular at this time of year and it feels like the landscape is changing every single day.
4. Port Stephens, NSW
Once school holidays are over, the NSW North Coast is once again an ideal beachside destination. Port Stephens is surrounded by more than 20 golden beaches and you can see frolicking dolphins offshore throughout the year. Hike up to Tomaree Head for the best views.
5. Wallaroo, SA
A picturesque beachside town on the Yorke Peninsula, Wallaroo sits on the shores of the Spencer Gulf. It becomes quite busy in summer as the beach shacks fill up with holidaymakers, but in March it returns to its sleepy pace. You can even drive along the white sand beaches, a rarity in Australia.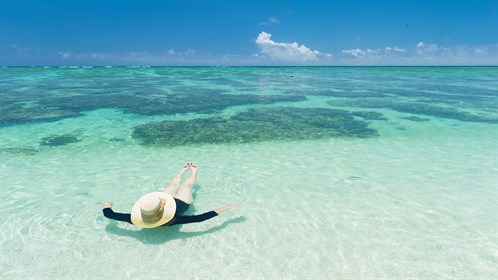 6. Lady Elliot Island, Qld
Sitting around 80 kilometres off the coast of Bundaberg in the southern Great Barrier Reef, Lady Elliot is a low key, eco-friendly island with incredible wildlife. In March you will be right in the middle of hatching season for three species of sea turtles and you can see the tiny creatures make their way down to the ocean.
7. Kakadu, NT
The Top End of the Northern Territory is defined by the seasons and March brings the end of the wet. Rivers and waterfalls are running, and a third of the Kakadu National Park has become floodplain, yet mornings are clear, sunny and perfect for exploring. Just be prepared for a little humidity.
8. Rottnest Island, WA
This sandy little island off the coast of Perth is instantly charming. Dotted with more than 60 beaches, cycling tracks and super-cute quokkas, it's perfect in March with almost no rainfall and no school holidays, making for cheaper prices and quieter travels.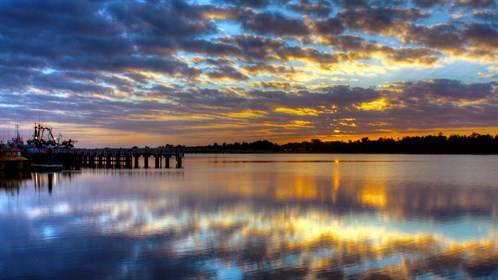 9. Lakes Entrance, Vic
Australia's largest network of inland waterways winds its way through this region in Victoria's Gippsland region. The ocean stays mighty cold in this part of the world, but in March it will be at its peak temperatures and perfect for swimming, surfing and boating.
10. Broken Hill, NSW
The Silver City is the start of the NSW outback and, while it's almost unbearably hot in the summer, things are starting to cool down in March. Broken Hill is interesting in itself with a rich mining history, but don't miss the chance to head further afield and explore some of Australia's oldest communities.
Have you been to any of these beautiful locations? Tell us what you loved about your trip in the comments below.
Related links:
10 of Australia's prettiest panoramic scenes
The view of Uluru that no one gets to see
10 of the most spectacular islands in Australia