What the Sydney Opera House could have looked like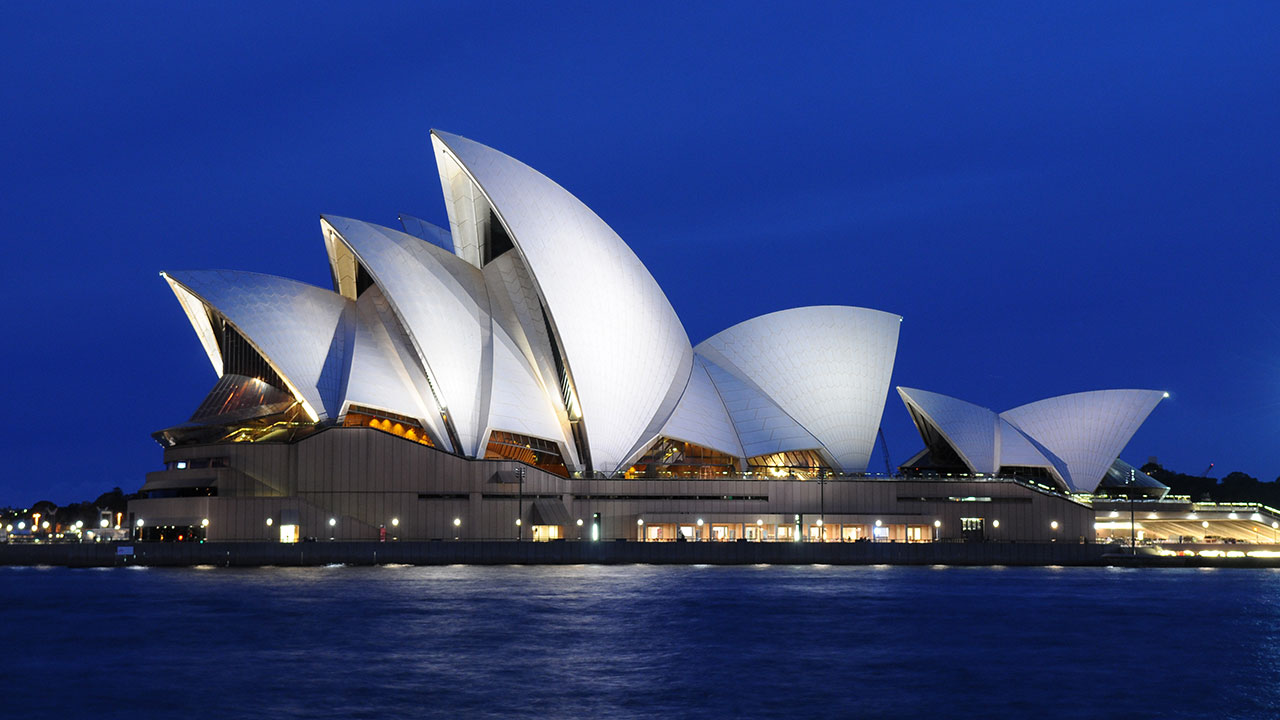 Scroll down to view the gallery below
Ask anyone about Australia and the first thing that immediately springs to mind is the iconic Sydney Opera House.
The focal point of the city's beautiful harbour has made a name for itself over the years, providing a perfect backdrop to tourist photos and nights sipping cocktails.
The famous landmark became a vision in the minds of architects in 1956, when the then-Premier of NSW Joseph Cahill announced a global competition to build "a National Opera House at Bennelong Point, Sydney".
The rest was history. Architects were given full creative control without having to worry about a budget and being able to submit as many entries as they deemed fit.
In total, there were 223 entries – with the winning design by architect Jorn Utzon.
Despite not being able to picture Sydney harbour without the contemporary landmark, thanks to Budget Direct we can take a look into what the Opera House could have been.
Scroll through the gallery above to take a look at the entries for the Sydney Opera House.
1. Philadelphia Collaborative Group's design
The design, while reminiscent of a submarine, took out second place in the competition. Meaning there was a high chance that this could have been the Opera House today.
Inspired by the structure of a seashell, the entry was a group effort with seven designers from Philadelphia collaborating to nab second best.
2. Paul Boissevain and Barbara Osmond's design
Coming in at third place was this Dutch-British design, as judges were impressed with the extravagance of the building. But does it scream iconic landmark? You decide.
3. Sir Eugene Goossen's design
Sir Eugene Goossen was at the forefront when it came to campaigning for the Opera House to be built. Not only was he the conductor of the Sydney Symphony Orchestra, but he was also the director of the NSW State Conservatorium.
His design, while regal and illustrious, was never submitted into the competition, but regardless, one can't deny that it's certainly lavish.
4. Peter Kollar and Balthazar Korab's design
The most popular entry from an Australian, the urban design was created by two communist refugees from Hungary, Peter Kollar and Balthazar Korab.
5. S.W. Milburn and Partners' design
While the design may be a bit dull, Stanley Wayman Milburn and Eric Dow's design was created more for practicality than aesthetic.
With a helipad on the roof, it ensured those wanting to be in and out of the city were able to do so effortlessly.
6. Vine and Vine's design
This design was thought of by British company Vine and Vine, complete with a restaurant, adequate outdoor space and bright colours.
Unfortunately, judges put it in the "no" pile as the suggestion of two auditoriums was considered excessive.
7. Kelly and Gruzen's design
The American architects sure knew how to make an impact, but unfortunately, their design fell short as it appeared to look more like a casino than the perfect tourist destination.
Despite the countless entries, we think it's safe to say that nothing beats the iconic Sydney Opera House as we know it today. The classic design and the white sails have proven to be one of the 20th century's most distinctive buildings.
Which design is your favourite? Do you think then-Premier of NSW Joseph Cahill made the right choice by choosing winning architect Jorn Utzon's Sydney Opera House design? Let us know in the comments below.
References:
Gintoff, V. (2015) Alternative Realities: 7 Radical Buildings That Could-Have-Been. archdaily.com
McKie, R. 1957. Controversial design. The Australian Women's Weekly. 20, Feb. p. 18-19.
Meacham, S. (2006) Opera House appeal for lost first drafts. The Sydney Morning Herald.
Miklós, V. (2013) Designs for Great Architectural Landmarks that Were Never Built. gizmodo.com.
Opera House Committee. 1957. Opera House Competition: Memo to Competitors 1957. Department of Local Government, Public Works Buildings.
Smith, O. (2018) Rejected designs for the Sydney Opera House. telegraph.co.uk.
UNSW Archive. 2005. Origins No. 9. University of New South Wales.
Watson, A. 2006. Building a Masterpiece: The Sydney Opera House. New York City: Powerhouse Publishing.
Join Over60
Join our community of over 400,000-plus members today and get the latest Over60 news, offers and articles.
Get all the latest Over60 news, offers and articles.