"Day zero": What it is and why it spells danger for Aussie communities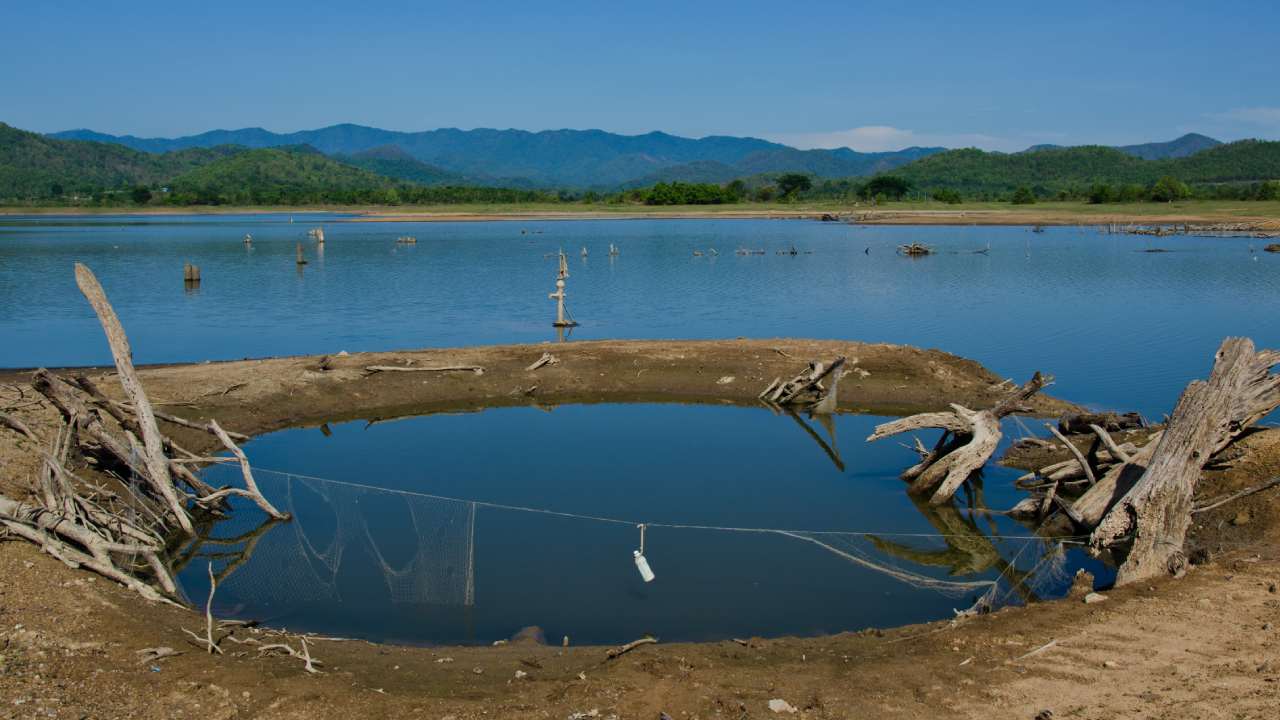 Almost a dozen towns across regional NSW and Queensland are staring down a crisis that's been called "day zero".
"Day zero" is known as the risk of running out of drinking water as the ongoing drought impacts tens of thousands of Australians in dry communities.
Local Government NSW president Linda Scott said that a number of regional cities and towns are preparing for a day zero that's less than 12 months away.
"And in some areas, it's probably a matter of weeks," Ms Scott told news.com.au.
"This is very serious. Carting water in trucks for hundreds of kilometres on dirt roads is going to be the only way some councils can provide drinking water to locals."
Many are aware that it won't last.
"We pump that bore for two days and then give it a spell for a few days, to let it replenish, and in those two days, it puts roughly a day's use back into the dam," Tenterfield Shire Council Mayor Peter Petty said.
"I'm no mathematician but to me that's going out the back. It won't last.
"Our concern is that if the bore sh*ts itself, we're buggered. It'll be 200 days left of water and we don't want that to happen."
In Queensland, Stanthorpe could reach its day zero by Christmas with nearby Warwick at risk of running dry in 17 months' time.
"This is the worst drought we've ever had in our region and it's really biting hard," Southern Downs Regional Council Mayor Tracy Dobie said.
"We haven't had rain since March 2017. In the past, it rains here in summer. That hasn't been the case for a while now.
"The issue we're facing is the dams and creeks are all dry and so the inflows into our urban water storages have ceased."
Ms Scott has explained that it's different in each area.
"I was visiting towns a few weeks ago that are soon going to need to transport water in trucks for hundreds of kilometres over dirt roads to reach drought-affected communities. In some areas, there's already a need to help councils fund the carting of water."
Petty explained that the council is in discussions with the State Government to help fund a $3.2 million project to search for new bores.
"We sit on top of the Great Dividing Range here so we haven't got a water system we can pump out of. So, we're looking for two or three bores to supplement the water supply. Last week, the testing people have found four places of interest," Mr Petty said.
"It usually takes 12 months, but we won't be here in 12 months. We want to try to get it done quicker. We'll get the test bores in and then we'll find out how much is there, all that, it's a long process."
In Orange, it's a bit more complex. A spokesman for Orange City Council has said that the water outlook is "much more complex".
"Here, it takes into consideration factors like our stormwater harvesting system, our water pipeline (and) the reduced water use due to tighter water restrictions," he said.
Ms Dobie has said that the impact of a drought is long lasting.
"A bushfire is one thing, a flood is one thing, but a drought is horrific and slowly deteriorates your wellbeing," she said.
"It's a wonderful time to travel and see regional NSW and support these communities. It's the most practical way of communities in the city to support the regions.
"Instead of going overseas, come to regional NSW and see the beautiful things on offer and inject some money into the communities.
"This is a practical way for Sydney to support their neighbours in regional NSW."
Join Over60
Join our community of over 400,000-plus members today and get the latest Over60 news, offers and articles.
Get all the latest Over60 news, offers and articles.