Are these Australia's best bushwalks?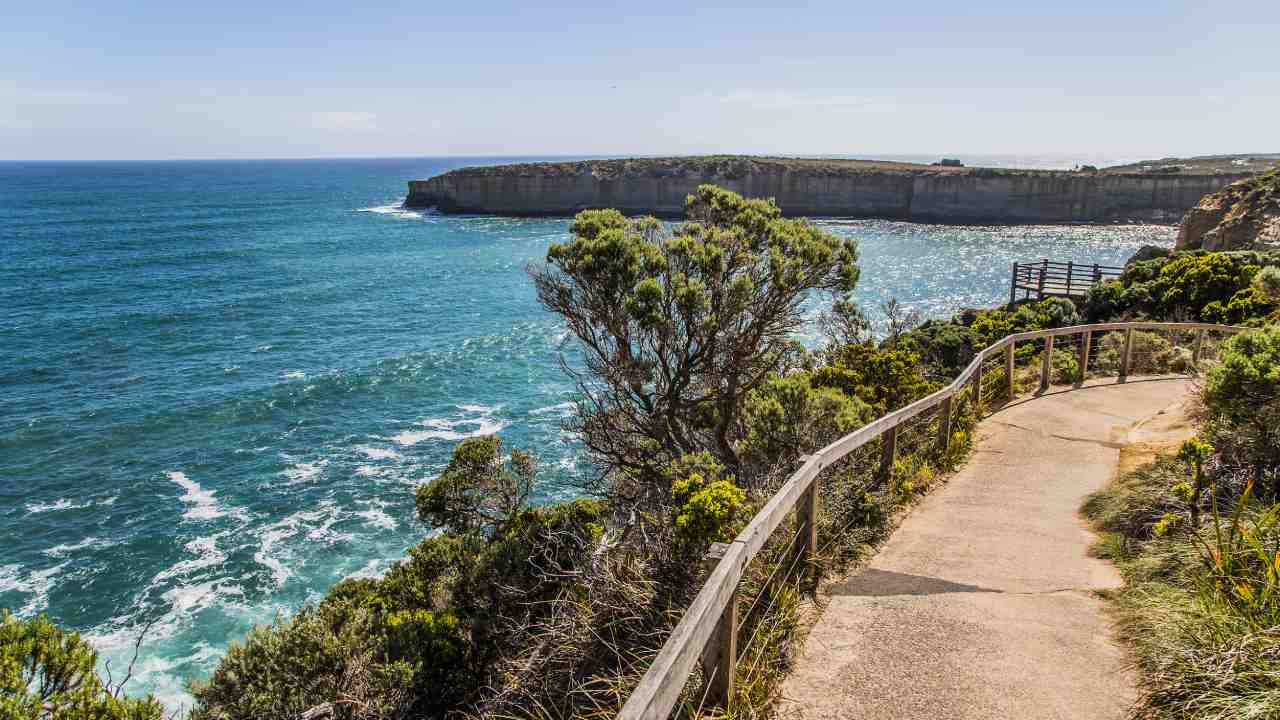 Bushwalking is a fantastic way to enjoy the great outdoors and stay fit. While other cultures may enjoy walking through the countryside, bushwalking is an entirely different pursuit.
Often physically demanding and grand in scale, treks through the Australian landscape may require a significant investment in time, planning and gear. Many of Australia's best bushwalks are multi-day expeditions, however, there are also a number of great one-day trails to try.
These walks below are great options for families, couples and solo travellers, with degrees to difficulty to choose from. So, get out there and start making the most of Australia's incredible bush walks and see this beautiful country in the wild.
For all you budding adventurers, here is our list of Australia's best bush walks. Ready to put on your hiking boots?
The Cape to Cape Track
Where: Leeuwin-Naturaliste National Park, Western Australia
How long: Six to eight days
Difficulty: Easy to moderate
This amazing Cape to Cape Track is undoubtedly one of Australia's most famous outdoor attractions. Over six to eight days, walkers are treated to a relatively easy path through the incomparable Leeuwin-Naturaliste National Park.
The 135-kilometre track encompasses stunning landforms and natural beauties, including limestone cliffs, dense forests and pristine beaches. Visitors can choose to walk specific parts of the path, or undertake the entire track in all its untouched glory.
Experienced bush walkers advise that those planning the full trip allow extra time as the terrain is sometimes difficult and the weather can change suddenly.
The Overland Track
Where: Tasmanian Wilderness World Heritage Area, Highland Region, Tasmania
How long: Five to eight days
Difficulty: Moderate to hard
Tasmania's Wilderness World Heritage Area is one of the state's biggest tourism draw-cards. Within the enormous eco-reserve, bushwalkers are treated to an incredibly picturesque and unforgettable natural landscape.
Along the 80-kilometre walking track visitors are treated to windswept plains, deep-green gorges, crystalline lakes and expansive rainforests. The Overland Track walk is not for the faint-hearted, but it is easily one of the most distinctive and rewarding walks in the nation. Because of the unforgiving landscape, local rangers recommend that visitors prepare for a host of overwhelming weather and camping conditions.
If a multi-day walk doesn't sound like your cup of tea, there is also a range of easy day walks available around Cradle Mountain to immerse yourself in the breathtaking heritage area. From Cradle Valley to Crater Lake and the beautiful Lake St Clair, you're sure to love this phenomenal wilderness area.
The Great Ocean Walk
Where: The Great Ocean Walk, Victoria
How long: Day-trips or seven day treks
Difficulty: Easy to very difficult, depending on the track
Arguably Australia's most famous long-distance walk, The Great Ocean Walk is a 90-kilometre track staged along Victoria's visually stunning coastline. From Apollo Bay to the Glenample Homestead, avid bushwalkers and adventurers are treated to a number of unique walks and campsites.
Moving through some of the region's most distinctive landscapes, the Great Ocean Walk is often broken down into several shorter walks. Popular day and short walks include the Cape Otway to Aire River Hike (lasting a little over four hours), the Marengo to Shelley Beach Hike (two hours) and the Gables Lookout Walk (an hour).
For those more committed to a long-haul adventure, east-west moving journeys can take a week or more and will often require more significant planning to organise camping and supplies.
View this post on Instagram
The Valley Of The Giants
Where: The Valley Of The Giants, Denmark, Western Australia
How long: One day
Difficulty: Very easy
Located four hundred kilometres outside of Perth, Denmark's Valley of the Giants treetop walk offers one of the most distinctive and unique bushwalking experiences in Australia.
In the Walpole Wilderness area, guests will find several peaceful hamlets and a truly iconic country setting. But the famous valley (filled with gorgeous 'giant' red-tingle trees) is the real jewel in the crown.
Visitors can explore the ground level of the valley, though the treetop walk is unrivalled fun. The thirty-eight metre high platform means guests can enjoy the canopy of the forest from a fresh and completely new perspective.
Made up of several sixty-metre long, lightweight steel trusses and pylons, the Valley of the Giants treetop walk is easily one of the nation's most iconic natural settings.
The Heysen Trail
Where: The Heysen Trail, Leigh Creek to Cape Jervis, South Australia
How long: Day-trips and long treks offered
Difficulty: Easy to very difficult, depending on the track
South Australia's Heysen Trail is one of the most breathtaking and awe-inspiring trails in the world. A truly jaw-dropping 1,200-kilometre track passes though the state's most visited destinations, including the renowned Barossa Valley, the Wilpena Pound and Cape Jervis. Bushwalkers are treated to secluded coastal settings, pine-covered hills and expanses of native bushland.
In an effort to broaden its appeal, the Heysen Trail offers plenty of diverse walking options including day trips (for the less experienced) to week-long challenges (only for the well-prepared). Generally speaking, local rangers advise that beginners start with the southern section of the trail, from Cape Jervis to Spalding in the Mid-North.
For those seeking a more involved and rigorous expedition, the northern section (from Spalding to Parachilna Gorge) offers a more secluded and physically challenging option. Either way, the Heysen Trail is fast developing a reputation as one of the world's most alluring and diverse bushwalking locales.
View this post on Instagram
Safety first
Always inform someone you trust when going on a bush walk, ensure you have a suitable level of fitness, are wearing suitable clothing and shoes, have plenty of water and food and you have informed someone you trust where you are walking and when you expect to be back.
For more information on safety and bushwalking visit your state national parks website or read here for some must-do's before bushwalking.
Republished with permission of Wyza.com.au.
Join Over60
Join our community of over 400,000-plus members today and get the latest Over60 news, offers and articles.
Get all the latest Over60 news, offers and articles.