The ultimate cruise guide: Everything you need to know about cruising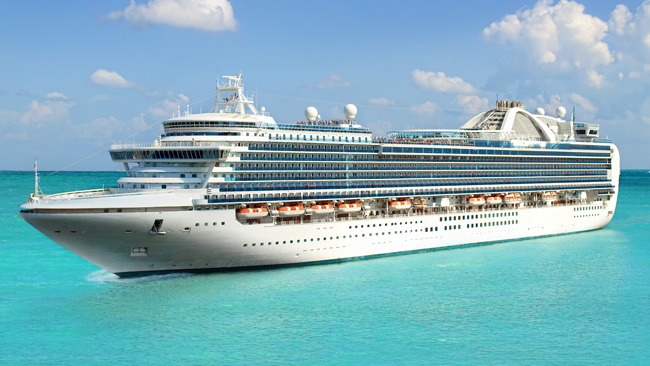 Cruising is fast becoming a number one option for Australians in terms of travel and holidaying. However, there are still a number of Aussies who have never had the chance to take a cruise and are therefore a little apprehensive to take the leap and try one for themselves.
Here are all the questions you have been wanting to know about cruising, all in one handy place.
1. Will I feel trapped?
The best part about cruising is although there can be over a few thousand passengers and crew members hustling around the ship, there is so much room for everyone to enjoy.
As cruise lines continue to meet demands for potential customers, their needs are increasingly being kept in mind. So even if space is an issue for you, and you fear you may not have much – don't worry as cruise lines are only getting better and better at making your sea scape holiday one you won't forget (in the best way possible).
2. When is the best time to take a cruise?
Depending on where you want to go, cruising can be an all year-round experience.
Take a trip to Alaska, Canada, the Arctic Circle, Iceland and the Baltic during the winter months as they are seasonal cruises only.
However, lucky for Aussies – departures to the South Pacific, Caribbean and Mediterranean are across the whole calendar. The only stipulation is you may have to catch your cruise from another port that isn't in Australia (Hawaii for example).
3. When is the best time to book a cruise?
Depending on who you ask, the best time to book a cruise can either be up to a year in advance, or just a few weeks before disembarkation.
Both periods of time are great opportunities to get the best deals.
Book your cruise up to a year in advance if you're a first timer who wants to be sure of their investment. The upside of scheduling much sooner is you can pay off your cruise in instalments, with plenty of time to cancel without incurring a fee. This way, you can really marinate on the idea of cruising and if it is the right time, place, or cruise line for you.
Alternatively, cruise lines will often throw out heavily discounted cruise prices to get rid of any empty cabins – this can be weeks or days before the cruise date.
Take advantage of this little bargain if you dare – it can be a little heart racing to try and get on the cruise you want when it is down to its last numbers!
4. Is there Wi-Fi on cruise ships?
Cruise ships do offer wireless network plans – but beware, they are expensive and notorious for being very slow.
5. How much time do I have on land and on the ship?
You can spend your whole cruise on the ship if you so wish – and opt out of seeing any of the sights on land.
However, there are time restrictions when leaving the ship. Each cruise line and port destination can vary about what time cruisers have to be back on board – but don't worry, there is more than one port to spend hours on!
Make sure you read your cruise itinerary thoroughly to be sure of when you can get off the ship and when you can get on.
What are some questions you have about cruising? Let us know in the comments below.
Join Over60
Join our community of over 400,000-plus members today and get the latest Over60 news, offers and articles.
Get all the latest Over60 news, offers and articles.