Why you should consider a river cruise for your next holiday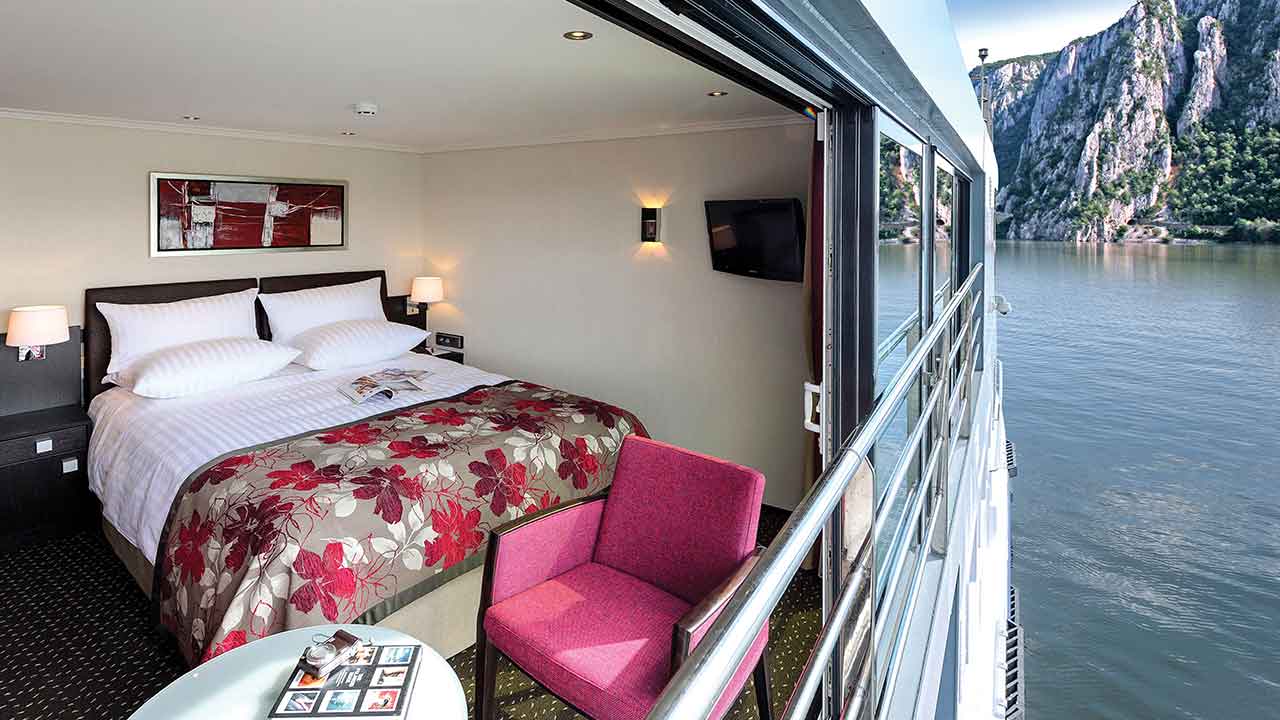 For some, there's nothing better than immersing yourself in a world of quiet luxury. This can be tricky to do when you're in the middle of the city, surrounded by the hustle and bustle. Avalon Waterways has taken river cruising to a whole new level in the last few years, and it's the ideal way to experience new things in a world of luxury.
Room with a view
Enjoy a room with a view and relax in complete self-contained luxury. Avalon Waterways features one-of-a-kind Panorama Suites on its river cruises. These suites include the widest opening windows available in river cruising, the only Open-Air balcony available across the industry as well as beds facing the window, so you never miss a minute of the wonderful views that will pass you by.
The wall-to-wall and floor-to-ceiling windows leave your room feeling open and airy, as well as inviting you in to relax completely as you take in the views from the river. The windows blur the lines between the world ending and where your suite begins.
After a long day of travelling, you'll be able to relax in the plushest of pillows as well as enjoy L'Occitane bath products in your private room. Enjoy Egyptian super-combed cotton linens, blankets and European-style doonas as you enjoy the glorious view from your private room.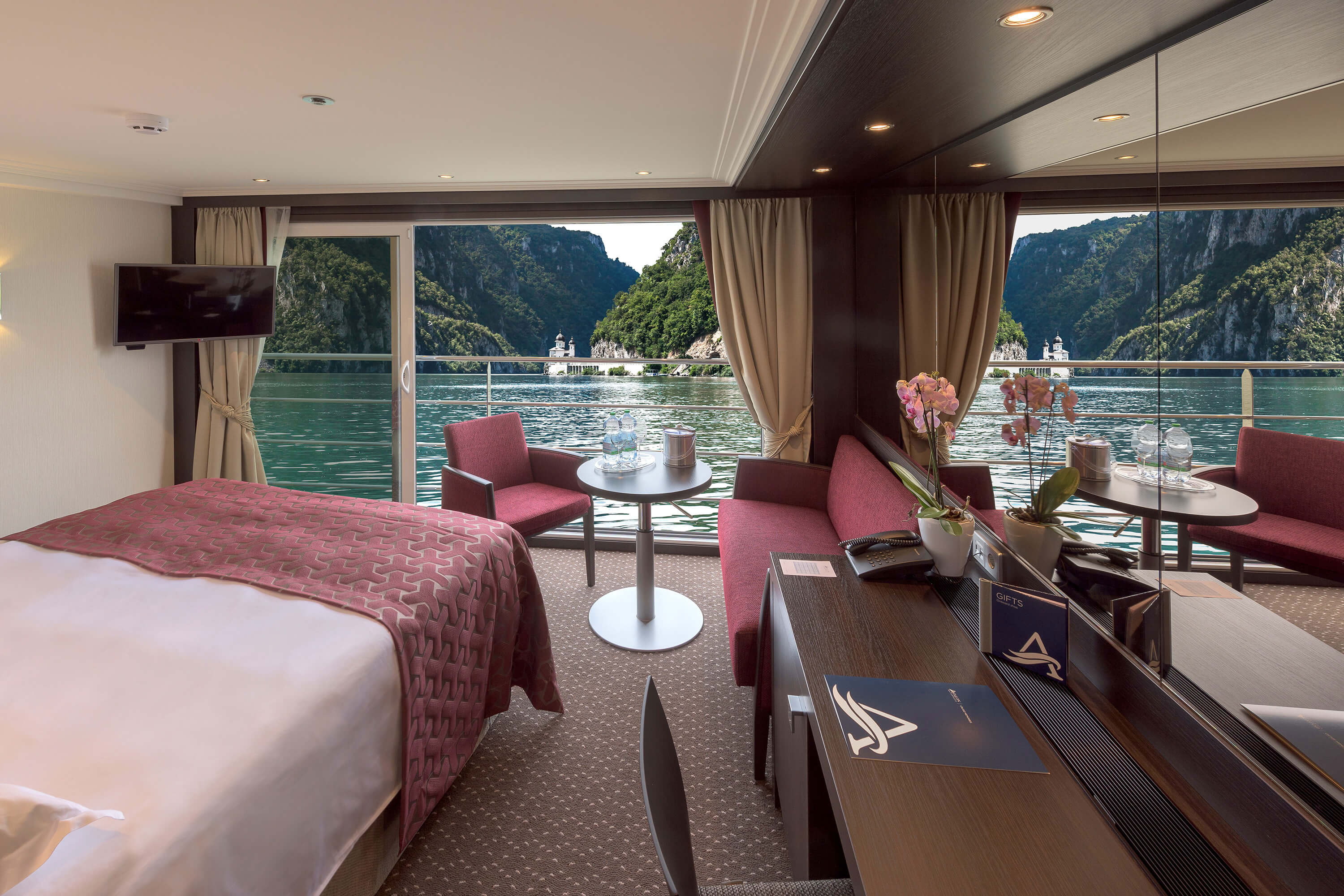 Avalon Choice
With the introduction of Avalon Choice, the power is truly in your hands. You are able to personalise every element of your cruise, from where and what you eat to the type of excursions you do once you arrive at your next destination. There are three different excursion types to choose from on every 2019 Avalon Europe cruise. They are:
Active, which is energetic excursions that keep you on the go. This includes canoeing, jogging tours and bike rides around the city.
Classic, which is where local experts guide you through the history and heritage of local destinations as well as the "must-see" sights of your destination. This can include guided museum tours.
Discovery, which is where you spend your days immersed entirely in the unique local culture of your destination. There are interactive hands-on activities, which are aimed at speaking to your interests. These can include tastings of local food, fruits and vegetables as well as walking tours around the local area.
Whether you do that by exploring the depths of a city you've never been to or want to do some exercise and sightseeing at the same time, the itinerary is flexible enough for you to make your own choices about how you spend your day. Once you've finished with your excursion for the day, return back to the cruise and relax in complete luxury. You're able to enjoy your cruise, your way.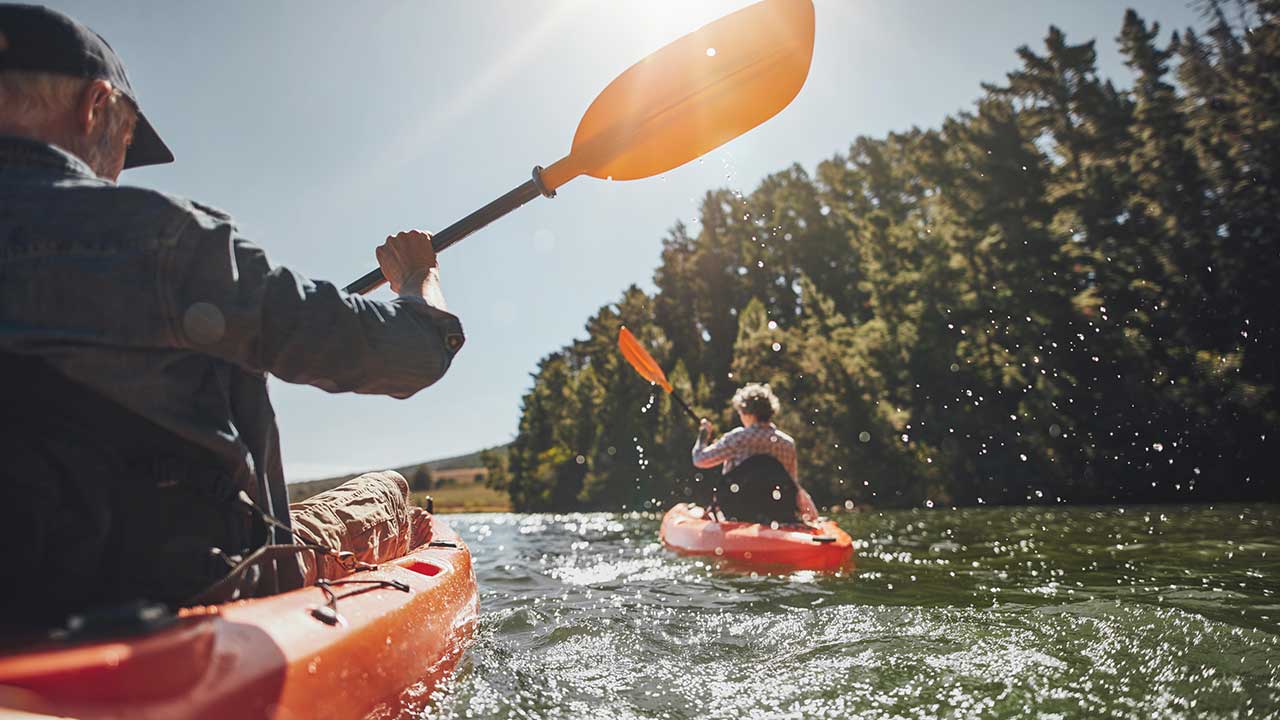 Active & Discovery itineraries
For some travellers, expanding their horizons and pushing the limits of what they enjoy to do is the perfect way to enjoy their holidays. That's why Avalon Waterways has designed the Active Discovery river cruises with these kinds of adventurers in mind. Avalon offers a broad range of included excursions on its river cruises that are bound to meet the tastes of anyone, no matter what you like doing. With a broad range of activities available, you're able to personally tailor your cruise to your tastes and pace.
The active aspects of these tours involve a higher pace of activity. For those travellers who like to immerse themselves in the scenery instead of idly watching it pass them by, there are bike tours, light hiking and speedier strolls available. One day, you might find yourself hiking through a forest and the next, you'll be taking a guided tour through a castle with more steps than you can count.
The discovery aspect of these tours is much more relaxed. For those travellers who want to expand their hobby horizons or want to try something they've never tried before, the discovery aspects will guide you there. Whether you want to paint in an art studio or create your own chocolate in a chocolate factory, there are a variety of interactive excursions available for a different kind of traveller.
With a range of river cruises available across Europe, Asia and South America, discover a new way of river cruising and relax in quiet luxury.
For more information regarding Avalon Waterways Tours, request a brochure here.
This is sponsored content brought to you in conjunction with Avalon Waterways.
Join Over60
Join our community of over 400,000-plus members today and get the latest Over60 news, offers and articles.
Get all the latest Over60 news, offers and articles.