13 totally bizarre spa experiences around the world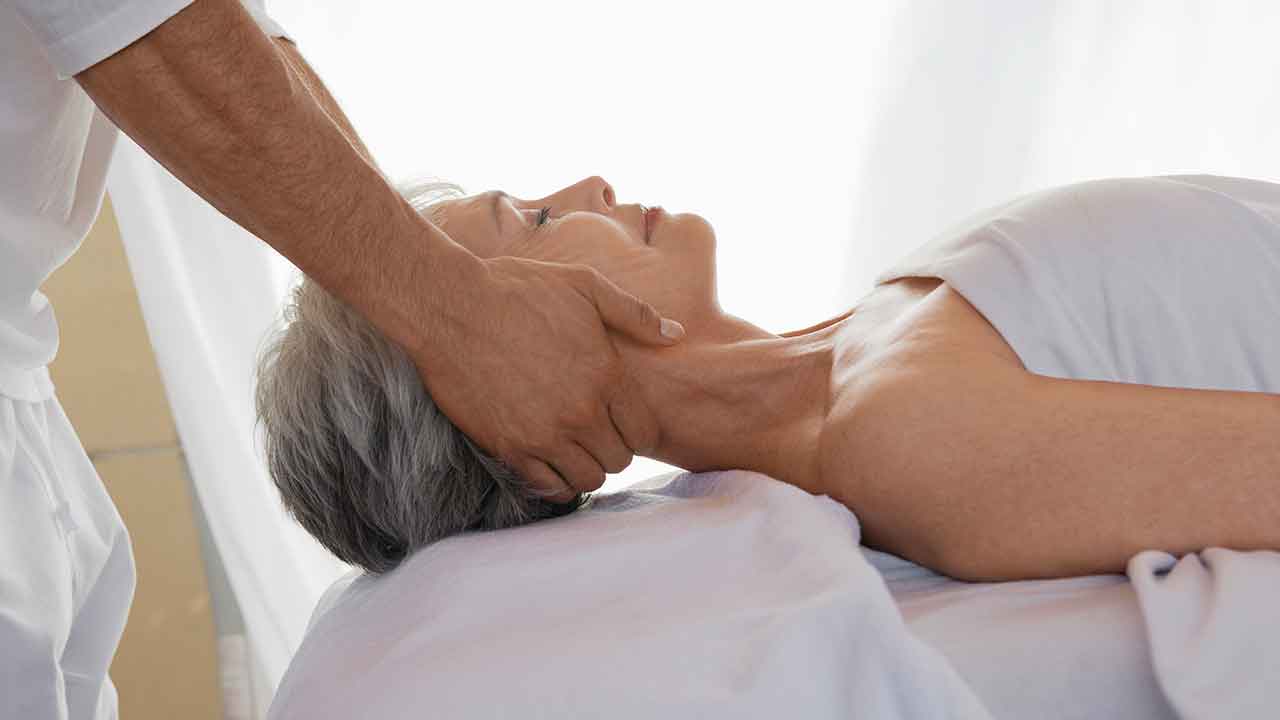 I always adopt a 'treat yo' self' attitude when I'm on holidays. "I'm already splurging on hotels and dinners out so why not book myself in for spa treatments while I'm at it", I tell myself as my bank account slowly slips into the red. I'll try anything twice (within reason). I've enjoyed extremely thorough hammam scrubs in Morocco, deep tissue massages in Vietnam and rice paper body wraps in Thailand. Each involved a little too much nudity and not a lot of relaxation, but I embraced each experience, all in the name of travel. A Japanese Onsen experience is next on my list. I have since stumbled upon a few strange spa experiences that truly put my adventurous attitude to the test. Would you try these 13 whacky spa treatments?
1. Irish seaweed bath
Kilcullen's Seaweed Baths, County Sligo, Ireland The Irish have been using this stuff to cure ailments since the 12th century. Monks would harvest a special type of seaweed called 'dillisk' and prescribe it to patients with all sorts of issues. The same seaweed used to eliminate parasitic worms could also apparently curb a "woman's longing". These days, Kilcullen's Seaweed Baths in County Sligo use steamed seaweed to enhance a bather's spa experience. The bath full of murky, salty brine draws out toxins and supposedly leaves you feeling delightfully tingly. If you can tolerate the lingering smell of sea urchins for a few days, this might be right up your alley.
2. Thai fish spa
Thailand A decade ago, the strange phenomenon of fish spas swept the tourist traps of Thailand. Since then, this fishy foot spa treatment has spread all over the world, even in the west. A species of Middle Eastern carp have earned their nickname, 'doctor fish', by eating away all the dead skin on your feet. Some say it feels like "little delicate kisses". Ticklish types say it's more maddening than it is relaxing. However uncomfortable, it is effective. My feet were soft as a baby's bottom after I tried it in Phuket in 2010. I don't think I'll be dipping my toes in the tank again though.
3. Japanese ramen noodle bath
Yunessun Spa House, Tokyo As a broke uni student living abroad in 2016, my diet consisted almost exclusively of ramen noodles. Today, I can barely look at the stuff, but it turns out, people are bathing in it. A theme park in Japan is offering visitors the chance to soak in a hot tub (shaped like a ramen bowl, of course) full of noodles and pork broth. It's a family affair; up to 10 people can fit in the ramen bath at any given time. The treatment is supposed to give you a "healthy glow" for several days after. Unfortunately, the strong smell of soy sauce sticks around for just as long. This isn't the only bizarre spa treatment at Yunessen Spa House. You can also bathe in coffee, red wine, green tea and sake.
4. Mexican cactus massage
Four Seasons Resort, Punta Mita, Mexico Massage therapists use the paddle of a cactus to work out your knots. Ouch, right? Well, actually, the needles are all removed prior to treatment. The strange service is offered at the luxury Four Seasons Resort spa and will set you back a spicy $245. The not-so-spikey massage is followed by a lathering of lotion made from indigenous plants and a splash of tequila. The treatment is said to leave your skin feeling hydrated and rejuvenated.
5. Finish cryotherapy
Haikko Spa, Finland Cryotherapy is gaining momentum around the world. It's a popular method of recovery for athletes after a hard workout or competition. Thought apparently beneficial, it's not exactly a relaxing experience. It requires entering a chamber, sealing the door and enduring temperatures as low as -110 degrees Celsius. Yes, Celsius. On top of relieving sore muscles, it also aids in boosting your metabolism and making your skin glow. Although, that glow might just be from the layer of frost on your cheeks.
6. New Yorker bird poo facial
Shizuka Day Spa, New York, USA Controversially known as the 'Geisha Facial', this treatment involves having a concoction of nightingale droppings and rice bran spread all over your face. Celebrity facialist and namesake of the upscale Manhattan spa, Shizuka Bernstein, claims the traditional and natural Japanese ingredients help to soften and brighten the skin. Grossed out? This might ease your quease. The bird droppings aren't collected from a local park. They're sanitised under ultraviolet lights and milled down into a fine powder. The spa treatment is apparently highly sought after and costs US$180 for an hour session.
7. Japanese snail facial
Ci:z.Labo Spa, Tokyo, Japan It seems the Japanese will try just about anything. This slimy spa treatment is conducted by five celebrity snails. Raised in the spa on a strict, organic diet of carrots, Japanese mustard spinach, and Swiss chard, the snails are very well-looked after. This isn't the first time these slippery suckers have been used in the name of beauty. Snail slime was all the rage in the 80s, praised for its miraculous healing properties. Today, the 'Celebrity Escargot Course' involves a human facialist rubbing snail slime into your skin for up to an hour, before setting a bunch of snails loose of your face for five long minutes.
8. Austrian beer bath
Moorhof Landhotel, Frankling, Austria Now this is a spa treatment that I can get around. Most people think alcohol introduces toxins to your body. A handful of Austrian spas claim it can do the opposite. Soaking in a barrel of foamy beer is said to draw out toxins and exfoliate the skin. Hedwig Bauer, an Austrian spa owner herself, goes a step further to say beer baths can help treat gout, eczema, kidney stones, strokes and stress. Beer baths have now spread to Germany and the Czech republic and are often treated us fun tourist experiences rather than legitimate healing practices. If you decide to give it a go, don't be tempted to drink the beer from your bath because, well, that's gross. Save it for the beirhaus.
9. Maldivian underwater spa
Huavafen Spa & Pearl, Maldives The treatments themselves are not what make this spa unique. It's the setting. The world's first underwater spa transports you to an ethereal realm of underwater relaxation. Channel your inner mermaid as fish dart all around you just on the other side of the spa's glass walls. A range of massages, facials, hair and beauty treatments are available and are performed by a team of renowned massage and beauty experts. The spa is part of the Huvafen Fushi Maldives resort whose luxury, overwater bungalows are so beautiful it hurts.
10. Balinese snake massage
Bali Heritage Reflexology and Sa, Jakarta, Indonesia In the interest of self-preservation, I refuse to give this one a go. However, the spa therapists at Bali Heritage Reflexology and Spa in Jakarta are adamant that their python massage spa treatments work wonders. The weight of the snake does little to penetrate sore muscles, but that's not the point of the treatment. The idea is that the fear triggered by having a snake slither all over you will trigger an adrenaline rush that boosts your metabolism. The snakes are not venomous and a masseuse stands by at all times just in case things go awry. Still, it's a no from me.
11. Chinese fire massage
Oriental Taipan Spa, Beijing, China Fire cupping is common practice in Chinese remedial therapy. The service is widely available in Australia too, but one spa in Beijing takes it one step further. Glass cups are strategically placed on a patient's back and heated with a flame, creating a strong suction effect on the skin. It is said to relieve muscle tension and common colds but expect to be left with circular bruises for days after. At Oriental Taipan Spa in Beijing, the treatment is followed by a Chinese Meridian Oil Massage involves laying an oil-soaked towel over your back setting it alight. Sounds relaxing, doesn't it?
12. Vietnamese Mud Bath
Nha Trang, Vietnam The medicinal properties of mud have been well-documented for centuries. You can buy powdered mud masks from the supermarket these days. But in Central Vietnam, these spa treatments have become a fun, social activity. The Vietnamese believe mud baths help to remove dead skin cells, strengthen bones, and reduce fatigue. They also use it to seek refuge from the heat. Nha Trang has developed a reputation for its mud bathing facilities, attracting locals and tourist alike. 100 Egg Mud Bath, 6km from the city of Nha Trang, has multiple mud pools and baths to choose from. Visitors can soak in their own private egg-shaped tub for around $18 per person.
13. Beverly Hills Vampire Facial
Nazarian Plastic Surgery, Beverly Hills, California, USA This is less of a spa facial and more a drastic, and potentially dangerous, cosmetic treatment. Even still, it didn't stop Kim Kardashian from trying it out. Vampire Facials are a combination of microneedling (repeatedly puncturing the skin with tiny needles) and a mask made from your own PRP (Platelet Rich Plasma). Basically, a vial of you blood is drawn, placed in a centrifuge until the plasma has separated from the red cells. The plasma is then smeared all over your face, helping to repair skin damage. Supposedly this is a more "natural" option for skin rejuvenation, compared to botox and injectables. When you put it like that, I suppose it's true. It's just a little (a lot) creepy.
Would you try any of these? Let us know in the comments below.
Written by Bethany Plint. Republished with permission of MyDiscoveries.com.au.
Join Over60
Join our community of over 400,000-plus members today and get the latest Over60 news, offers and articles.
Get all the latest Over60 news, offers and articles.