Inside Frank Sinatra's most-filmed mansion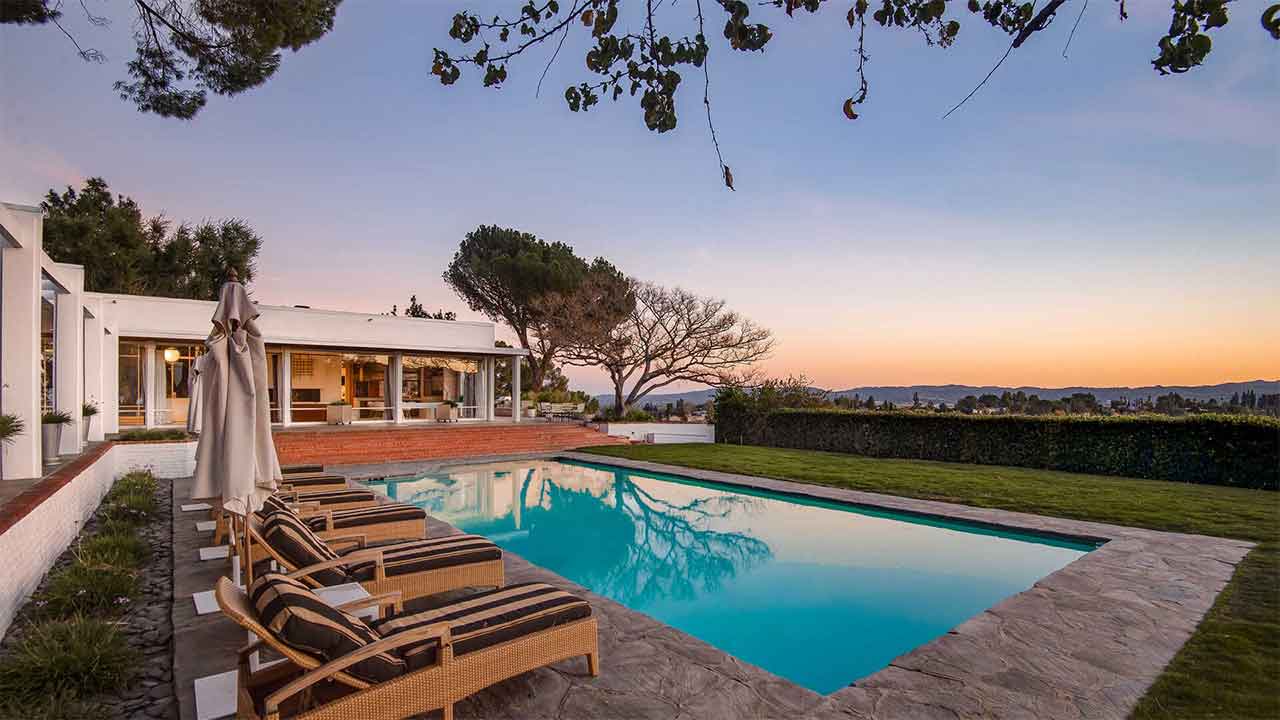 Scroll down to view the gallery below
Frank Sinatra's seven-bedroom, nine-bathroom home has been put on the market for a whopping $USD 21.5 million ($AUD 29.4 million).
Fans of Mad Men, Californication, Dreamgirls or Ali are sure to recognise the residence, which has been used as a backdrop for countless films and tv shows over the years.
Widely known as the Frank Sinatra Byrdview Estate, the singer called the 758-square-metre mansion home during the 1950s and 60s.
The home sits on 13.7 acres in Chatsworth, California, and overlooks the 1,325-acre Chatsworth Reservoir nature reserve.
Inside, the home has undergone a $USD 1 million renovation and boasts light wood accents set against white walls, floor-to-ceiling windows, and an open-plan design.
Along with a formal dining room and living room with a full bar, the house also features a deluxe ensuite that overlooks the backyard, a formal sitting room, and a piano room where Sinatra reportedly spent most of his time.
Outside, the home has a patio and a 15-metre swimming pool that includes its own wet bar.
The property also features a guest house where Marilyn Monroe reportedly stayed, which has its own backyard and pool, as well as a gym and massage room in a separate building.
Image credits: Boss Hunting