Is this the world's cutest animal?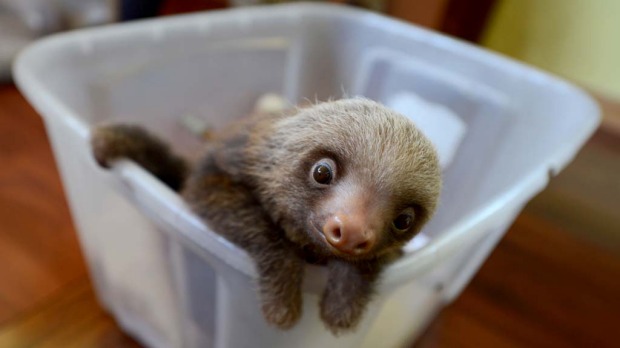 Scroll down to view the gallery below
Lazy. Dirty. Poor lifestyle habits. So just how is it possible for the cutest animal in the world to supposedly possess these traits? You won't even care after scrolling through these images. Cue the "oohs" and "aahs"! Just look at the charmed faces of this group at the Sloth Sanctuary of Costa Rica.
"It's very easy to fall in love with a sloth," confirms guide Jeff Rochte, clearly himself smitten with the slow-moving, ever-smiling animals.
Rochte, an American who has lived in Costa Rica for the past nine years, is here to help carry on the legacy started by his grandparents – Alaskan Judy Avey-Arroyo and her late husband, Costa Rican Luis Arroyo.
The couple bought 230 acres of land on the Caribbean Coast in 1972, with the aim of protecting the lowland tropical rainforest. In the early days, they found themselves helping injured toucans, pythons, armadillos and other exotic creatures, before the first sloth in need of care arrived in 1992.
Since then the sanctuary has nurtured hundreds of troubled sloths, releasing 120 back into the wild.
Related links:
Most popular tourist destinations for thieves