"We all care for one another": Federer responds to "selfish" claims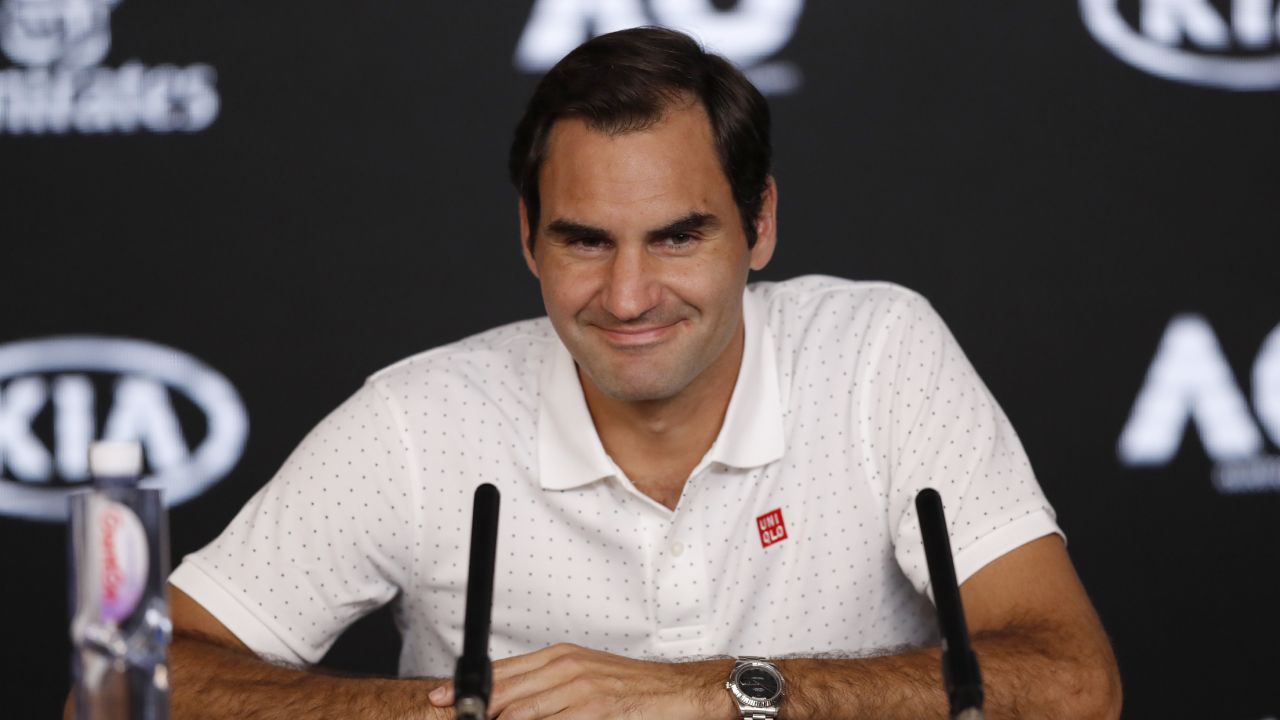 Roger Federer has rejected suggestions of moving the Australian Open out of Melbourne amid complaints over poor air quality from the tournament's qualifiers.
Bushfires in Victoria brought the air quality to hazardous levels with visibility plummeting across Melbourne during the opening days of the qualifying of the Grand Slam event.
Slovenian Dalila Jakupović quit her qualifying match after suffering from a coughing spell, and Australia's Bernard Tomic sought medical treatment during his first-round loss when he struggled to breathe.
Canadian qualifier Brayden Schnur said Federer and Rafael Nadal were "selfish" for not speaking out on behalf of all players about the playing conditions.
Canadian Denis Shapovalov, who was seeded 13th in the tournament, said he would default a match if the air quality became hazardous.
"You get warnings from the news telling people to stay inside, that it's not good for your health to be outside, to be breathing this stuff, and then you get an email from the tournament saying that it's playable and you guys have to go out there and put your life in jeopardy, put your health in jeopardy," said Shapovalov.
"You see the effects on players it has right now, the last couple days, but you don't know what it's going to do later in our lives, and how it could affect us if we're breathing this air in for two weeks."
Organisers released an air quality policy on Saturday following international criticism for allowing players to compete under a blanket of thick smoke haze. The tournament said play would be suspended outdoors if the levels of fine particulate pollution went over the "unhealthy" threshold of 200 micrograms per cubic metre.
Federer said he believed the policy provided a "safe" environment for players.
"Go in the streets, ask the people if they want it to move from Melbourne or from Australia," the 20-time Grand Slam champion said.
"From what we were told in the player meeting, the Olympic Games and other competitions have the numbers set at 300. Ours is set at 200. From that standpoint, I think we're moving in a very safe range. We're not here for six months straight at over 200, 300, you know. That's when maybe effects really become bad.
"I don't worry too much, to be honest. I worry more for everybody else who is in the fire, in the smoke. Also we can stay indoors all day, quickly go out and play, go back in again. It's not like we're stuck outside at all times. I think we're going to get through it and it should be fine. It shouldn't move, no."
Federer also suggested that other factors, such as the warm weather, might be to blame.
"I think we're all confused," he said. "Is it super unsafe or is it totally safe to play? The problem on top of it, it was actually quite hot, too ... some players are not used to playing at 35, 33-degree heat, especially if you've practised on the indoor season.
"I'm not saying they're not ready or whatever it is, but it can always hit you. Of course, everything gets put down on it was the smoke. For sure, it can be nothing else. So what can I do? I can go to the office, speak to them."
Federer, member of the ATP players' council, said he could not "do more" than communicating with tournament officials. "I'm on the council. I've been on the tour for so long. I came through the lower ranks, the juniors," he said.
"At the end of the day, we all care for one another."
The statement came after Federer deflected questions surrounding his sponsor Credit Suisse, which had significant investments in fossil fuels.
"I take the impacts and threat of climate change very seriously, particularly as my family and I arrive in Australia amidst devastation from the bushfires," he said earlier this month.
"I appreciate reminders of my responsibility as a private individual, as an athlete and as an entrepreneur, and I'm committed to using this privileged position to dialogue on important issues with my sponsors."
Join Over60
Join our community of over 400,000-plus members today and get the latest Over60 news, offers and articles.
Get all the latest Over60 news, offers and articles.