"Today wasn't my day": Barty faces shock Olympic defeat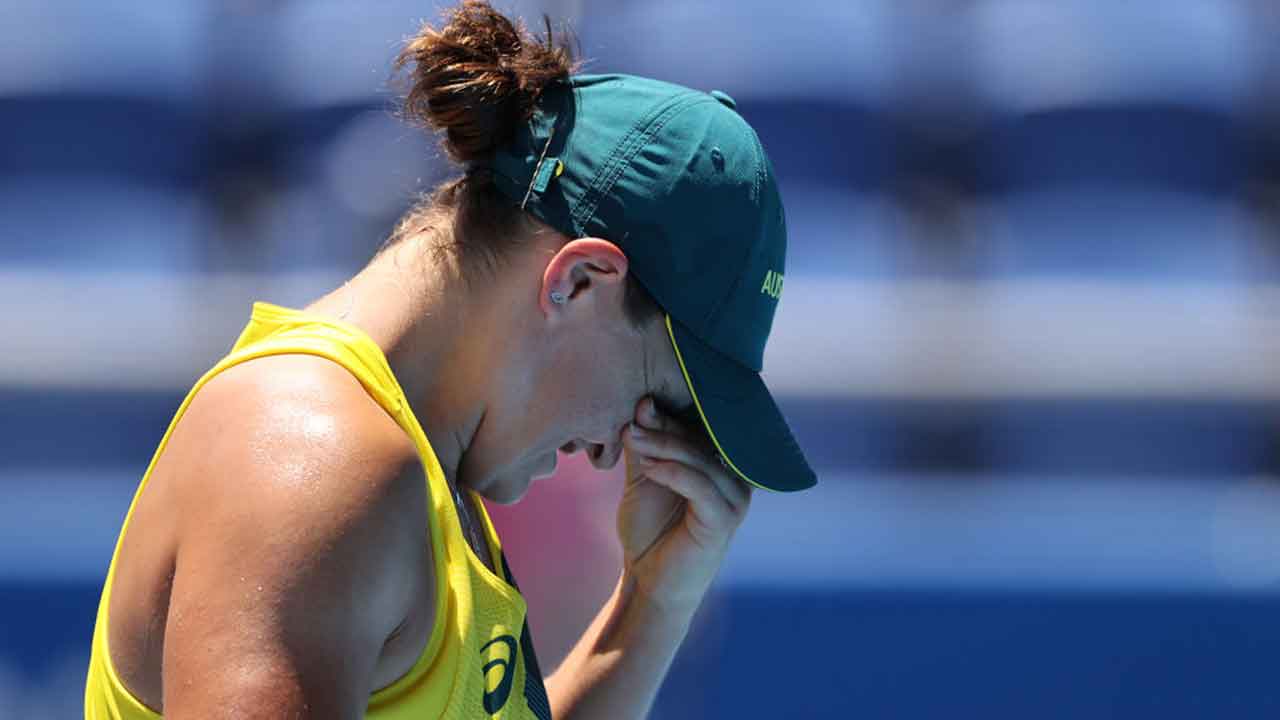 Ash Barty has experienced a shock loss in the first round of the Olympic singles, defeated in straight sets by world No. 48 Sara Sorribes Tormo.
The Spanish player won against the young Aussie 6-4, 6-3.
Though she made a rebound in the second set after losing two of her first three service games.
But at 3-3, Sorribes Tormo took the lead for 5-3.
Barty made 27 unforced errors, compared to five from Sorribes Tormo, and admitted she was too "loose".
"It was a tough day. A disappointing day. I can't lie about that," Barty told Channel 7. "I can't hide behind the fact that I wanted to do really well here. Today wasn't my day.
"I knew I wanted to try to take the match on and it would be a fine line of not pushing too hard and not getting in the patterns I didn't want to get stuck in. [I was] too erratic."
The hot weather in Tokyo has seen some tennis players like Daniil Medvedec and Novak Djokovic ask for play to shift to night time to avoid the heat, but Barty couldn't disagree more.
"It's brutal. Like an Australian summer," Barty said. "I enjoy the heat and love playing out here in these conditions. Wasn't meant to be."
After winning Wimbledon just two weeks ago, Barty's Tokyo performance was "all over the place", according to tennis commentator Jose Morgado.
American sports reporter Timothy Burke described Barty's playing as "the worst tennis I've seen her play in quite a while".
Charles McNulty, a theatre critic for the LA Times, believed Sorribes Tormo "exploited [Barty's] backhand weakness", while tennis writer Tumaini Carayol said the match was always going to be a tough one for the Aussie champ.
"Sorribes Tormo always looked like an extremely difficult opponent for Barty on these slow Tokyo courts, and so she was," Carayol tweeted.
Barty had hoped to take home two gold medals from Tokyo, but her recent victory with Storm Sanders in the opening rounds of the doubles means she could still claim one gold medal.