Today show host opens up about "severe" backlash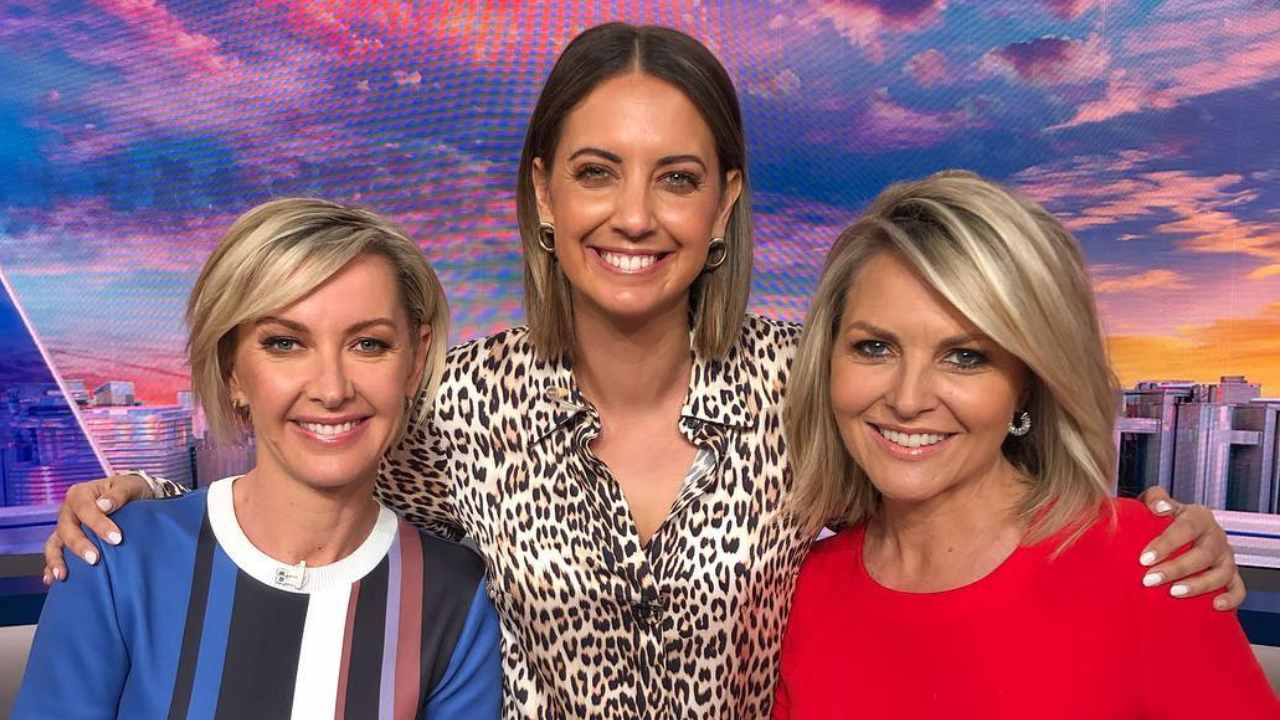 Today show's entertainment reporter Brooke Boney has opened up and shared what happened after her controversial Australia Day speech on SBS's program Insight on Tuesday night.
She spoke as a part of a panel of prominent Indigenous Australians on a special NAIDOC edition of Insight.
Boney shared her story as to why she got into journalism, which was due to a "really big trauma" in her family.
"It really made me question who I was, and … why so many things kept happening to my family, and why my life seemed so much harder than the people around me," she said.
The words echoed her speech that she delivered on January 26, which was one of her first episodes onToday after the producers debuted a new line-up of co-hosts.
Boney called for the date of Australia Day to be changed due to respect for the Indigenous community.
"I can't separate 26 January from the fact that my brothers are more likely to go to jail than school or that my little sisters and my mum are more likely to be beaten or raped than anyone else's sisters or mum. And that started from that day," Boney expressed.
Boney took the time on Insight to reflect on the impact of her words and the "bloody big" reaction her statement caused.
"I wasn't expecting it to be as big or as severe as what it was. I knew there's a big part of our country who haven't heard different perspectives on big questions of our national identity before … that was a big part of the reason I wanted to go work at Channel 9. But I didn't understand how new the concept would be to so many people. I'd been working at Triple J, ABC, NITV, SBS — those sorts of views aren't uncommon," she explained.
"There were people saying really awful things about me, about my family – it's really hard when people say threats. I was going to say I don't care when people say mean things about me, but I do. Please DON'T say mean things about me," she said with a laugh.
"But it hurts more when people say awful things about your brothers and sisters or your mum. But then you get all this support from people who love and care about you — and also from strangers. It's the most amazing thing — you realise you've said something that's hit a nerve."
Boney finished her speech with words that were meant for those in the studio's audience, which was full with young Indigenous Australians.
"Just because you're born into a situation, it doesn't mean that you have to stay there. Just because people don't think that you're very smart or that you're very special or that you have a right to be heard … that does not mean that you have to live in that idea of yourself. The amazing thing about this country is that if you work hard — and it is hard, I'm not going to lie, it's really tough — you can overcome that," she said.
"It warms my heart to know that whatever Blackfellas want to be, they can be it, in this day and age."
Join Over60
Join our community of over 400,000-plus members today and get the latest Over60 news, offers and articles.
Get all the latest Over60 news, offers and articles.