"The instructions were clear": Djokovic journo speaks out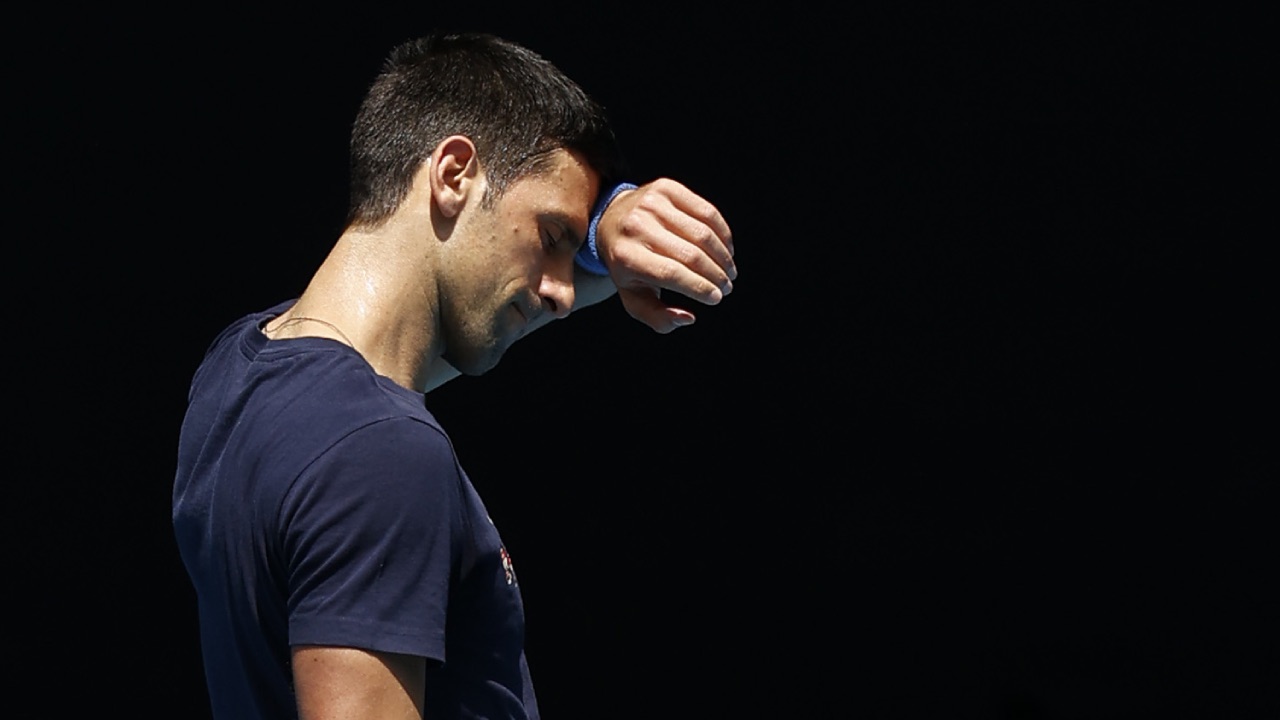 The French journalist who interviewed Novak Djokovic while the tennis star was Covid positive, was told not to ask the Serb about his vaccination status.
Franck Ramella from French publication L'Equipe interviewed Novak in Belgrade on December 18th, two days after Djokovic had tested positive for the deadly virus.
Ramella wrote, "The instructions were clear — no questions about vaccination."
The French journalist said the topic was clearly "very sensitive".
"So we didn't ask him if he had made efforts to get tested. If we had asked him, what would have been the point?" he added.
Writing for the paper on Wednesday, Ramella said the photographer from L'Equipe asked Novak to remove his mask for a photo, to which he refused, before taking a photo unmasked later in the proceedings.
Ramella was only made aware of Novak's positive diagnosis three weeks after the interview, but had luckily tested negative after being in contact with him.
Serbian Prime Minister Ana Brnabic told the BBC that if Novak went out knowing he had a positive PCR result, it would be a "clear breach" of Serbia's Covid restrictions.
"If you're positive you have to be in isolation," she said.
The maximum sentence under Serbia's criminal code for failure to act pursuant to health regulations during epidemic is three years imprisonment.
During an interview on Wednesday, Djokovic said he made an "error in judgement" in going ahead with the interview in December.
"I felt obliged to go ahead and conduct the L'Equipe interview as I didn't want to let the journalist down but did ensure I socially distanced and wore a mask except when my photograph was being taken," Djokovic said.
"On reflection, this was an error of judgment and I accept that I should have rescheduled this commitment."
This "error in judgement" from the tennis champion has been described as "deeply concerning" by the International Tennis Writers Association (ITWA).
"The news that Novak Djokovic did not tell one of our members — and the rest of the L'Equipe team on the day — that he had tested positive for Covid-19 is deeply concerning," an ITWA statement read on Thursday.
"As journalists, we take great care to adhere to all Covid-19 rules in place, and we would expect all players to do the same."
Image credits: Getty Images