Cliff-side castle comes with a legendary true story straight from a fantasy novel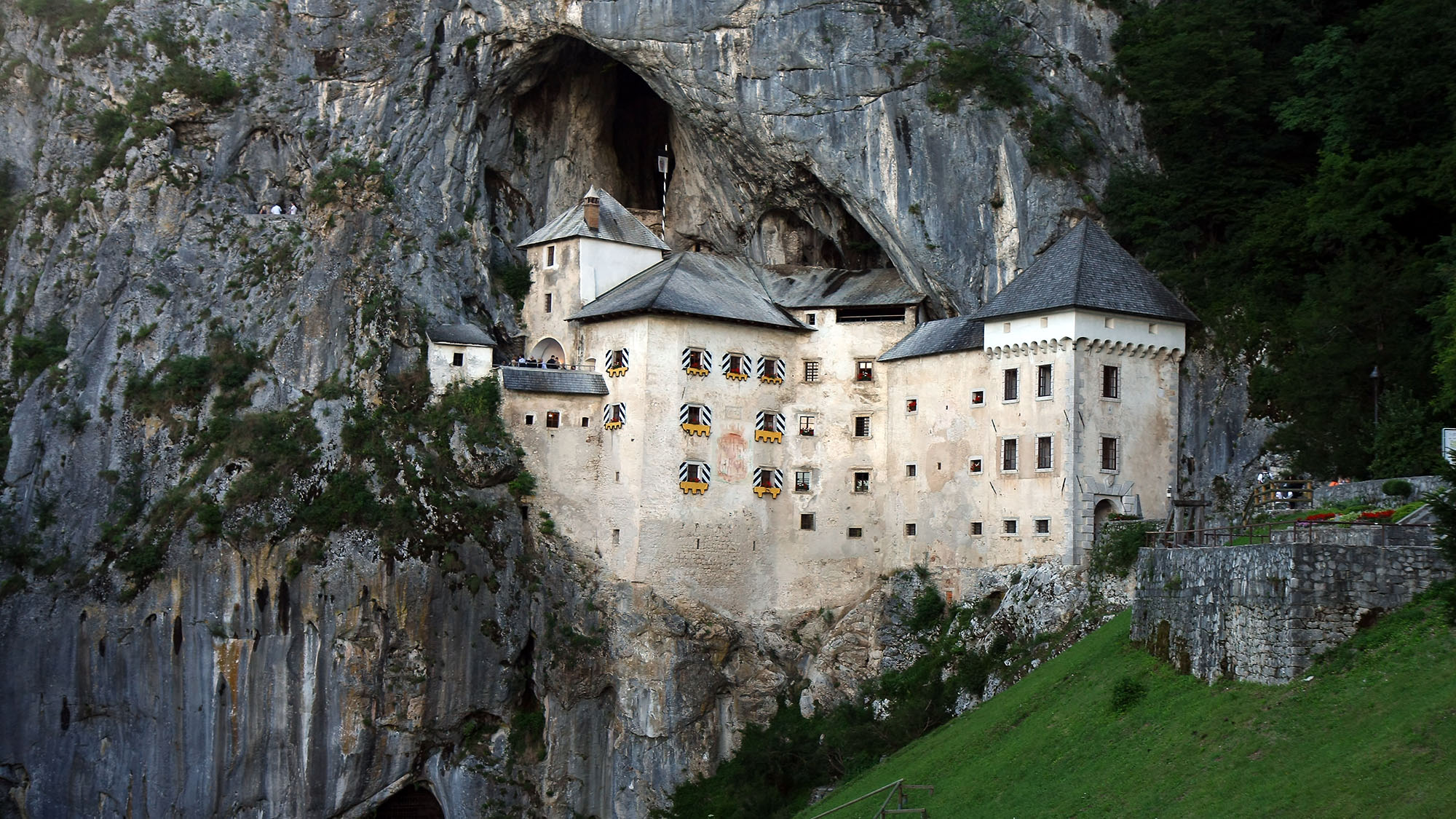 The breathtaking sight of Predjama Castle in Slovenia is like something out of an epic fantasy novel. But while the cliff-side castle may look like it belongs in The Lord of the Rings, it's actually a very real place, and its story is nothing short of legendary.
The castle was built in the 11th century, and was most famously used by a rebellious knight, Erazem Lueger, who locked himself in the castle, withstanding the might of the Holy Roman Empire for a year and a day. Erazem found himself on Emperor Frederick III's most wanted list, dead or alive, after he killed the commander of the Imperial army at the Vienna Court for offending the honour of a deceased friend (as you do).
Erazem fled to his castle in the village of Predjama, stopping along the way to ally himself with Matthias Corvinus, king of Hungary. Emperor Frederik's forces besieged Erazem and his men for 366 days. The castle, with a secret tunnel leading to the nearby village of Vipava, remained well-stocked with fresh food the entire time.
Unfortunately, one of Erazem's servants betrayed him, signalling to the outside forces with the knight was on the toilet, allowing them the target they needed to launch a single deadly cannonball at the castle.
If you're ever in Slovenia, you should definitely check out the incredible Predjama Castle.
Related links:
The cat "library" where you can borrow kittens to take to work with you
Why is the Japanese government putting toilets in elevators?
Join Over60
Join our community of over 400,000-plus members today and get the latest Over60 news, offers and articles.
Get all the latest Over60 news, offers and articles.