Perrottet declares lockdowns "a thing of the past"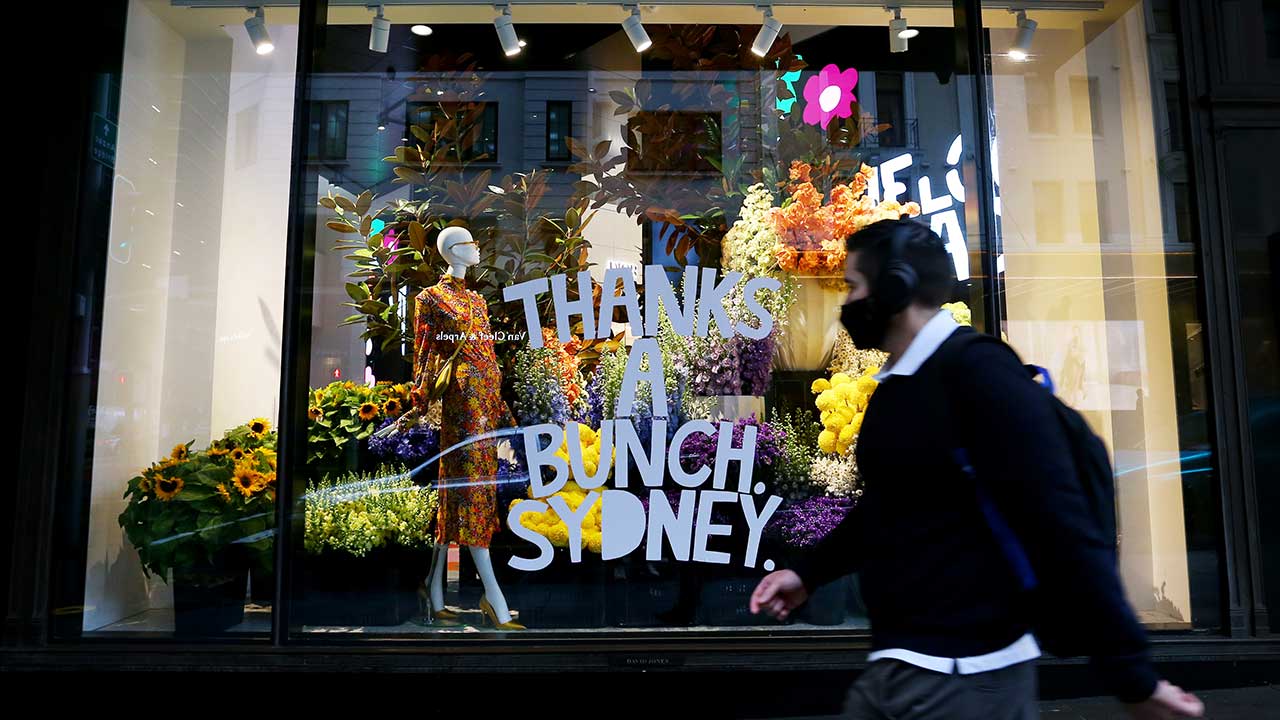 New NSW Premier Dominic Perrottet has declared lockdowns a thing of the past, as residents take full advantage of stay-at-home orders being lifted on 'Freedom Day', after 106 days in lockdown, almost 63,000 COVID-19 cases and 431 deaths.
This means that cafes, restaurants, gyms, pools, non-essential retail, hairdressers and beauticians are now open to those who are fully vaccinated, and people will be allowed to travel outside their 5km radius or LGA.
About the lifting of lockdown restrictions, Perrottet told Sunrise on Monday, "It is a major step and there's going to be challenges as we go through this period. I think we are the first state in the country that's got this system in place as we open up, so I just ask everybody to be patient, treat everyone with kindness and respect, you will have a lot of young people pulling beers, serving tables.
"There will be challenges here as we work through it, but I think everybody across the state is pretty excited for what's been a long 100 days."
Perrottet said the ending of lockdown was the result of the "efforts of everyone across NSW", with the state hitting 70% double-dose vaccinated last week, and 90% single-dose over the weekend.
"We set out from the start with vaccination being key to us opening up, and to be on track with everybody making those efforts to get the second dose for the 90 per cent of people who've already gone down that path, then I don't believe we need to go backwards," Perrottet said.
"We followed the federal government's national plan and that means at times there may be the need for targeted restrictions on certain places, there may be cases with a school or certain local areas that we might need to target some restrictions if case numbers increase at certain times, but in terms of statewide lockdowns I think they will be a thing of the past."
Many are anxious about restrictions easing, including hospitality workers who will be required to check people's vaccination statuses until December 1st when the same rules will apply regardless of whether someone has been vaccinated or not.
Lucy, a 34-year-old bartender, told AAP, "a lot of people are angry about having to get vaccinated and I worry they will try to make a point at the door." Her workplace is not hiring a security guard to conduct vaccination status checks in order to cut costs after months without trading.
Others with concerns include frontline healthcare workers like Alex, who started working as a paramedic last month. She told AAP, "This is the scariest part of the pandemic so far. Everyone's so f***ing terrified, all of us in the southwest.
"Look at London - hundreds of people are dying a week and they're just going about it like there's no problem. I don't think Australia is ready for that."
Around 90% of the UK population over the age of 16 has received one dose of the vaccine, and about 80% have received both – NSW is expected to reach similar numbers within the next two weeks. Despite this, cases in the UK are currently at over 40,000 per day, largely driven by a spread amongst unvaccinated children. The relatively low rates of hospitalisation and deaths, however, suggest that the vaccine is doing its job.
Image: Lisa Maree Williams/Getty Images