NSW Deputy Premier counters claims road map changes weren't endorsed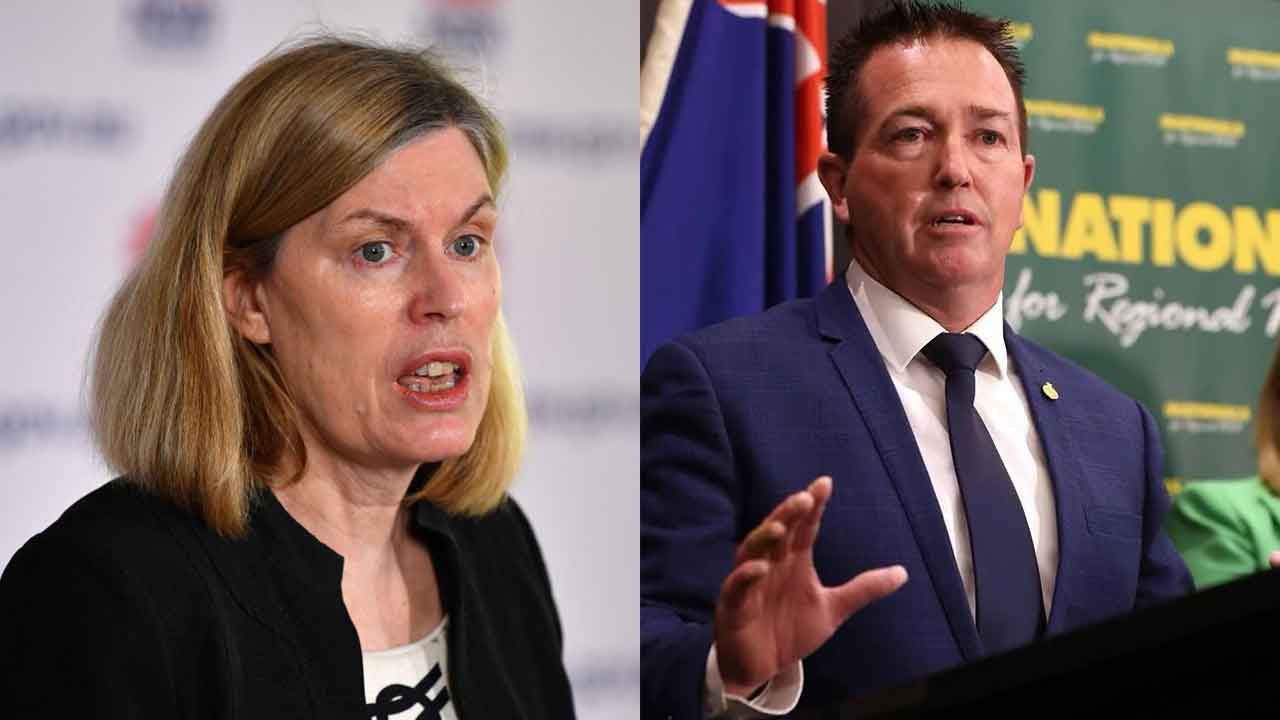 Paul Toole, New South Wales' new Deputy Premier, has hit back at claims that chief health officer Dr Kerry Chant did not endorse changes made to the state's road map out of lockdown.
Mr Toole argued against claims that Dr Chant didn't support Premier Dominic Perrottet's changes to mask rules, caps on gatherings, and a fast-tracked return to face-to-face schooling.
Appearing on Sunrise on Friday, Mr Toole told Natalie Barr, "no, that's not the case".
"It was endorsed by Kerry Chant and it was endorsed by NSW Health," he continued.
"We had a crisis cabinet the day before and Kerry Chant was in that meeting. We don't make decisions without the support of NSW Health and Dr Kerry Chant."
The clarification comes as other health experts express concerns over the changes, with worries that the state could be put at risk.
Dr Omar Khorshid, president of the Australian Medical Association (AMA), said he was "very concerned" about the change to NSW's approach and the "potential sidelining of public health advice".
Dr Khorshid said the absence of Dr Chant when the changes were announced and the renaming of the Crisis Cabinet as the Economic Recovery Committee suggests that health advice will "no longer guide the NSW government".
"The ultimate outcomes of opening too fast or too early will be avoidable deaths and the reintroduction of lockdowns and other restrictions - things no-one NSW wants to see," he said.
"If the NSW 'Covid and Economy Recovery Committee' moves to open the economy faster than is advised by health experts and the modelling, they will ultimately be held accountable for the impacts of those decisions, including potentially excess deaths, overwhelmed hospitals and the economic catastrophe that would accompany further lockdowns.
Mr Toole acknowledged the concerns of health experts, arguing the decision will have to balance safety and the economy.
"I think it's important we get the balance right between keeping people safe but also opening up the economy," he said.
"We have always said there is going to be an increase in cases. We're going to have to live with the virus.
"It's going to be part of our community and part of society, but we still need to make sure we're not complacent, we're following the rules.
"I know people are looking forward to starting to see some freedoms again on Monday October 11."
Dr Khorshid said the AMA is "concerned" about the change in leadership after Gladys Berejiklian stepped down as premier last week, saying the "decisions taken in NSW" may "signal a very different approach".
"The AMA supports opening-up, but it must be done wisely and cautiously, with the ability to pause and assess the impact of lifting restrictions, before moving to the next stage," he said.
"To do otherwise risks far too much."
Image: Getty Images, @paultoolemp / Instagram