Novak Djokovic caught in tense exchange with Federer fan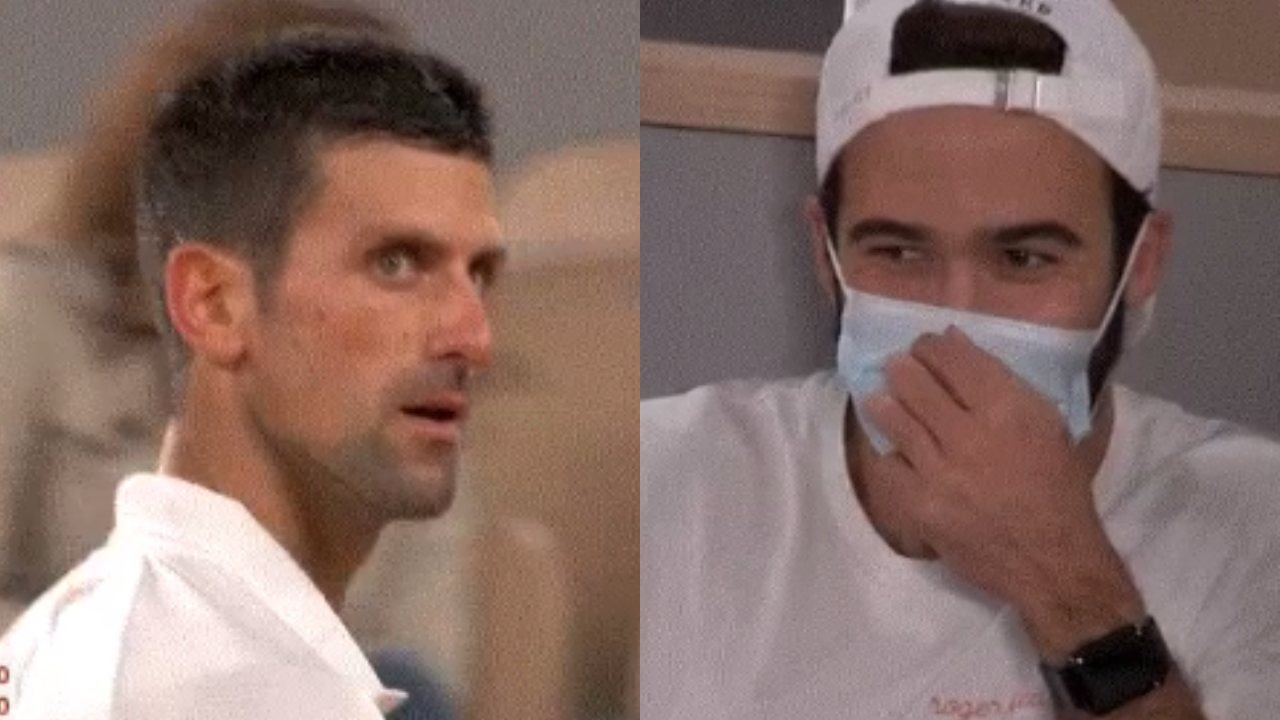 Novak Djokovic may have defeated his opponent Mikael Ymer in the first round of the French Open, but that's not what people are talking about.
The World No. 1 gave a withering glare to a fan that reportedly heckled him during his first round match at the French Open.
Djokovic turned in the man's direction, held his stare for several seconds and blew him a kiss.
It seems Djokovic received some heckling after missing a point, gave a long glare to a guy wearing a Federer cap, and then send a kiss. #RG20 pic.twitter.com/E6gHOFJIVe

— tennis gifs 🎾🎥 (@tennis_gifs) September 29, 2020
It didn't phase the man on the receiving end of the glare, as he laughed.
As only 1,000 fans are allowed to visit and watch matches each day, it was hard for Djokovic to ignore something that usually would go unnoticed.
However, he shrugged off the incident after the match, saying the man was his "childhood friend".
"No, that's my childhood friend," Djokovic joked.
"I sent him a kiss after I won the game. It was very nice to see him."
Ymer, 80th ranked, tried valiantly to defeat the World No. 1, but the encounter left him unnerved.
"It felt like when a snake kills its prey," Ymer, 23, conceded.
"He hits it pretty big. I had chances to rally but then I got suffocated. It was corner to corner and he rarely misses.
"At the beginning, it was just surreal. The court felt big and I was nervous because I was facing the best on the other side.