"Move over and move on": Alan Jones fires up on Gladys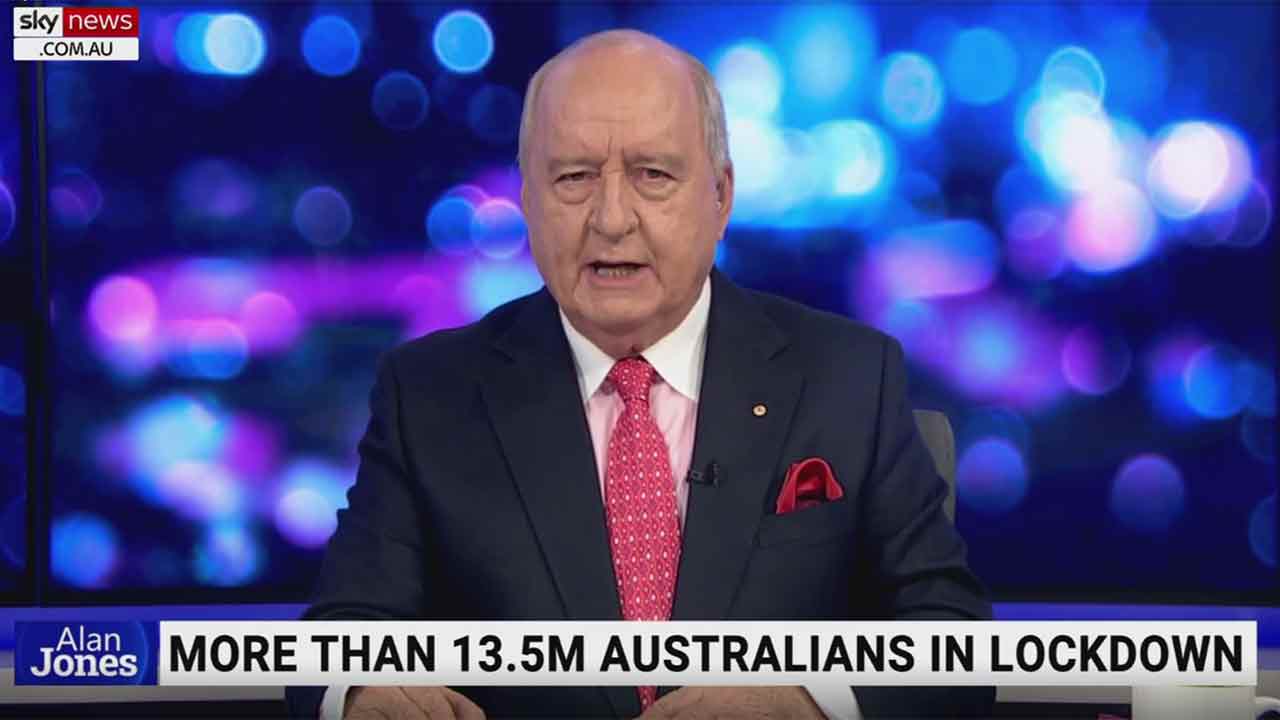 Sky News host Alan Jones has critiqued the New South Wales government's response to the current outbreak of the Delta variant of COVID-19.
"The whole response to coronavirus is now completely out of control," Mr Jones said.
"The virus is too smart for these premiers who continue to ignore international evidence.
"Lunatic leaders in New South Wales shut down a whole industry - the construction industry - when is some sanity going to enter into any of this?"
Mr Jones said NSW Premier Gladys Berejiklian is "out of her depth" and has "won the gold medal in alarmism", after she said people who are "quite healthy in the morning could be on a ventilator by the evening" during a COVID-19 update.
He also claimed the Premier is "making it up" as she goes along.
"Move over and move on", he said.
Image: Sky News