Morrison calls social media a 'coward's palace' as Joyce denies family rumours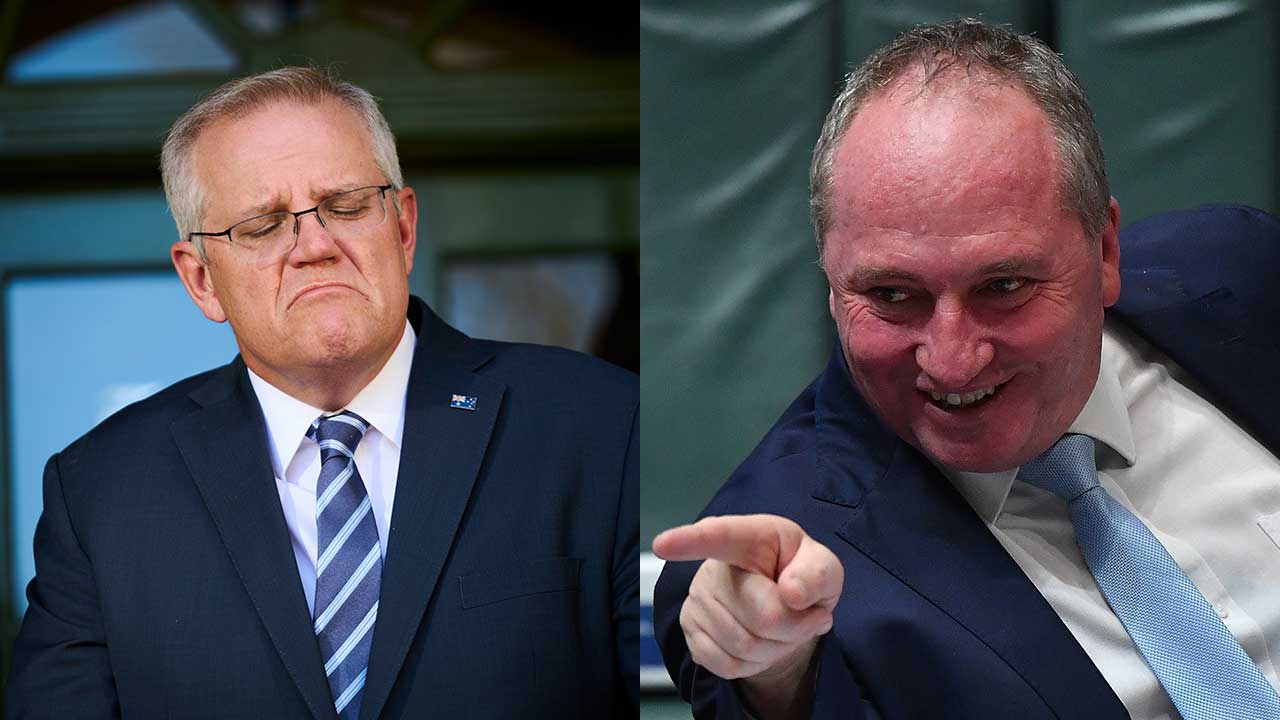 Prime Minister Scott Morrison and Deputy Prime Minister Barnaby Joyce have both taken social media companies to task today, declaring that 'enough is enough' and that more needs to be done about 'completely and utterly fictitious' rumours posted on social media.
In a press conference on Thursday afternoon, Morrison called social media a 'coward's palace', saying, "People can go on there, not say who they are, destroy people's lives, and say the most foul and offensive things to people, and do so with impunity.
"Now that's not a free country where that happens. That's not right. They should have to identify who they are. The companies, if they're not going to say who they are, well, they're not a platform any more, they're a publisher. They're a publisher."
He went on to talk about Australia's role as a world leader in cracking down on social media companies, telling the media, "We intend to set the pace. We value our free society. And in a free society, you can't be a coward and attack people and expect not to be held accountable for it."
Meanwhile, Deputy Prime Minister Barnaby Joyce spoke to ABC Radio about rumours regarding his daughter that had been spreading online. The rumours focused on his 23-year-old daughter, Bridgette, who has worked in former Deputy Premier John Barilaro's office since February. Posts that had been made on social media suggested Barilaro's recent retirement from politics was because of an inappropriate relationship with Bridgette Joyce.
"It's total and utter rubbish", Joyce said on Thursday. He said that more needed to be done to force social media companies like Facebook and Twitter to stop people spreading such lies. "From my own personal experience of recent times, you have got to get to a point where you say enough is enough.
"These platforms just say, 'Oh well it's too hard to control'. It's not too hard for you to collect your billions of dollars from it and apparently it's not too hard for you set up vessels to avoid tax in Australia."
Image: Rohan Thomson/Getty Images, Sam Mooy/Getty Images