Djokovic press conference shut down after probing question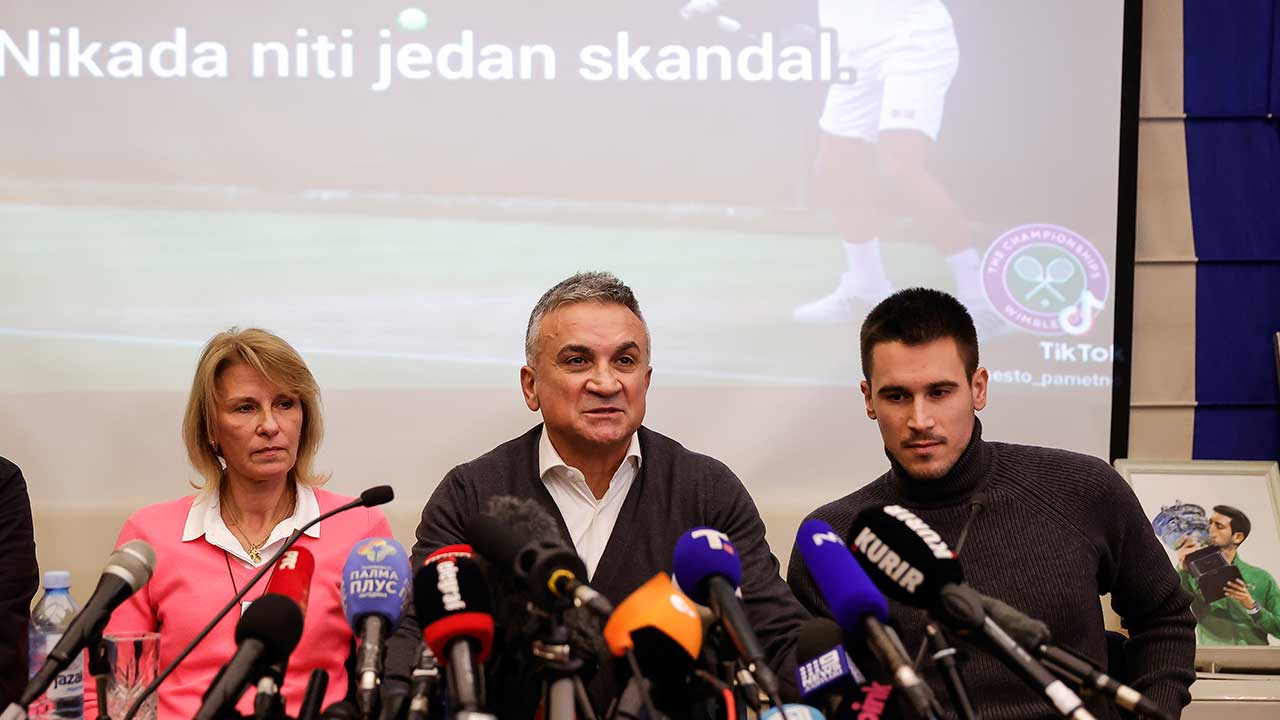 The Djokovic family abruptly ended a press conference when someone asked whether tennis star Novak knowingly socialised with children without wearing a mask a day after testing positive for COVID-19.
The decision to cancel Djokovic's visa was overturned in the Federal Court on Monday, and he plans to play in the Australian Open next week. However, the federal government says it is still considering whether or not to cancel his visa, saying it has the power to do so regardless of the court's decision.
Court documents released after the hearing reveal that the tennis star was tested at 1.05 pm on December 16 and received a positive result at 8.19pm. This revelation has prompted speculation about whether Djokovic knowingly mingled with others without wearing a mask while being sick with the virus.
On December 16, he received a commemorative stamp from the Serbian National Postal Service, and on December 17, he attended an awards ceremony at the Novak Tennis Centre in Belgrade. Multiple photos posted to social media show him posing for photos with children without wearing a mask.
An honor to receive my very own Serbian stamp. Thank you to my generous country for this rare gift! I'm humbled!! Excited to share we'll partner with the Serbian National Postal Service on @novakfoundation projects for every child to have the opportunity to attend preschool 🙏🏼 pic.twitter.com/Ww8Zma95NU

— Novak Djokovic (@DjokerNole) December 17, 2021
These photos led people to question why he would attend social functions, particularly with children and without wearing a mask, knowing he was at risk of transmitting the virus.
When his family members – father Srdjan, mother Dijana and brother Djordje – were asked that very question at a press conference in Belgrade on Monday, Djordje said, "So, ah, this press conference is adjourned at the moment".
Before abruptly ending the press conference, the family thanked fans for their support and defended Djokovic's right to be in Australia, with Djordje saying, "Thank you to people all over the world, people have risen in defence of Novak, we have seen the footage in front of the detention centre. Novak is free, he practised on the courts. He went there to chase another title, with the best possible intent and all the documentation.
"Novak has been labelled many times, but all he stands for is freedom of choice. The justice has been done. Truth and justice came to the light. I would like to thank the justice system of Australia."
Image: Srdjan Stevanovic/Getty Images