Meet the 8-year-old Australian girl making thousands for her art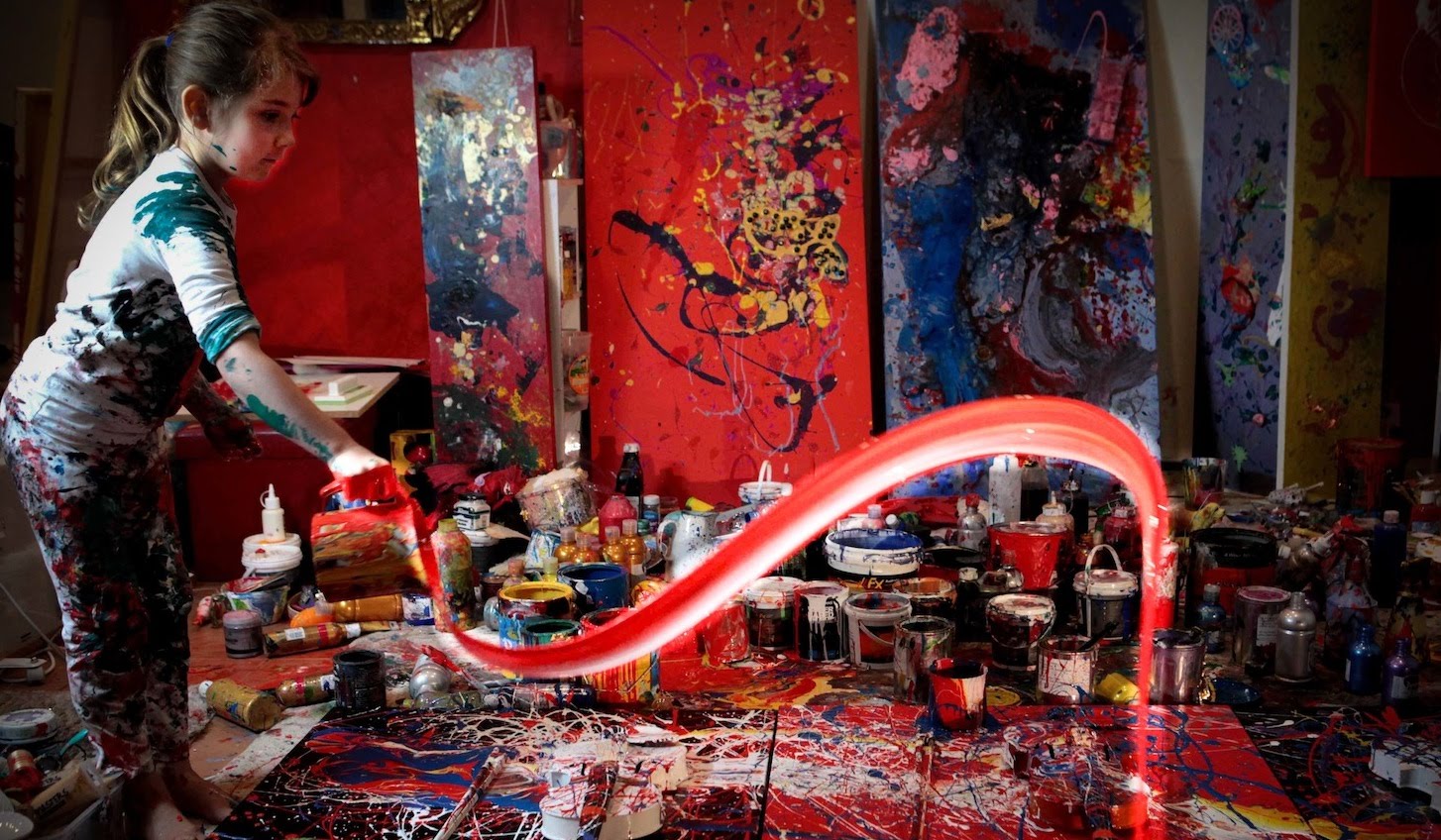 Scroll down to view the gallery below
Aelita Andre has accomplished more in her art career than most adults will achieve in their entire lifetime. She first had her works included in a Melbourne group exhibition in 2008, and has since had her own solo exhibitions in New York City. The kicker – Aelita is only 8-years-old.
If you're good with numbers, you've already worked out that Aelita's first show was before she even turned 2. So how did this come about? Aelita's mother, Nikka Kalashnikova suspected her young daughter's art was perhaps more unique than the average finger painting most children her age were making, and submitted them to a curator. Without knowing her age, the curator accepted Aelita's paintings for the show. Within two weeks, every one of Aelita's paintings had been sold. Just months later, one of Aelita's paintings sold in Hong Kong for $24,000.
Since then, Aelita's paintings have sold for more than $30,000 at her New York shows, earning her the nickname "the Pee-Wee Picasso".
Aelita's style is abstract expressionism, utilising Surrealist techniques, and three-dimensional objects (such as twigs, feathers and bark).
Related links:
The six-year-old girl who saved her neighbour from a house fire
You won't believe how beautiful these paintings done by a blind man are