How an ABBA festival helped save a small Aussie town from disappearing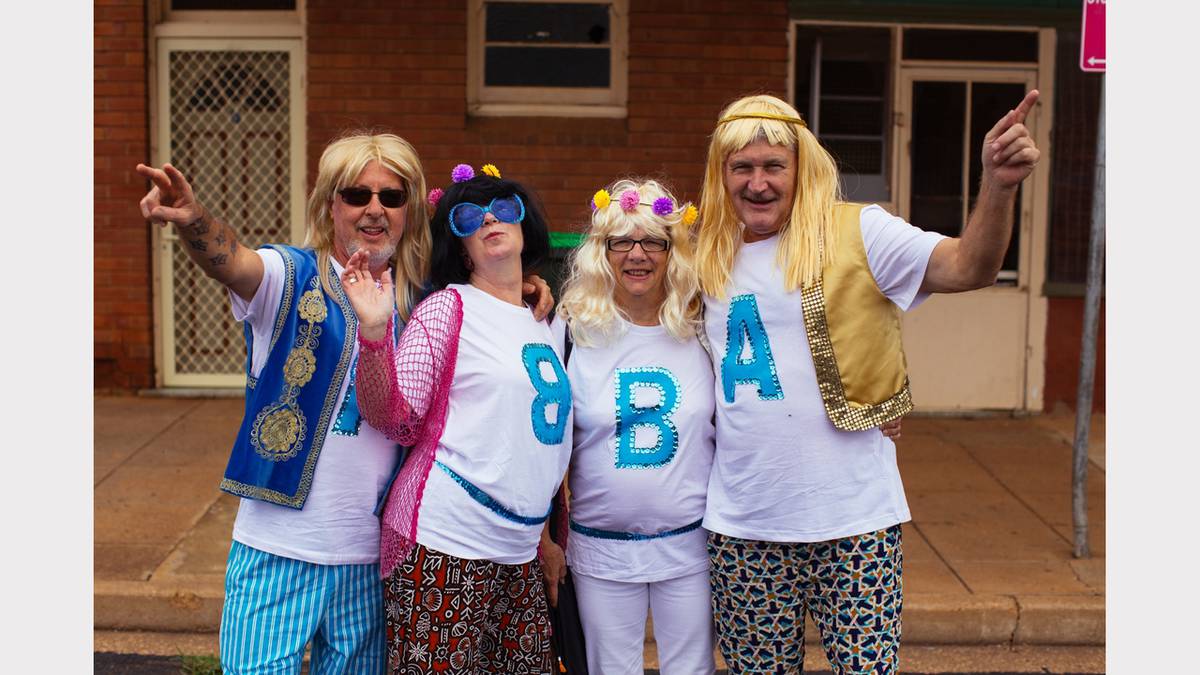 The country NSW town of Trundle has played host to hundreds of dedicated ABBA fans recently, as they held their fourth annual ABBA festival. This year, the world's biggest tribute band, Björn Again, made the journey to the town with a population of just 700 for the festivities.
The festival saw shop windows decorated with sparked flares, people walking around in pitch-perfect costumes, and the Country Women's Associations selling colourful ABBA cushions. The local school even held a sausage sizzle, in true Aussie fashion.
According to festival organising committee member, Andrew Rawsthorne, the event has had a positive impact on the community. Trundle was hit hard by the millennium drought. Over 200 people moved away from the tiny town, causing school enrolments to dry up and the bank to close. Trundle was teetering on the edge of irreversible population decline.
In 2011, a town meeting was held, resulting in a strategic rebuild plan. Eight hundred hours of repainting and restoration work was completed, the once half-empty main street is now almost full of shops, and the 100-year-old local pub has had a much-needed facelift by its new owner. Trundle's population level is now higher than it was before the devastating drought, and real estate agents report that the rental market is tight.
The recent ABBA festival saw the town's population briefly swell to double as fans flocked to Trundle, bringing with them tourist dollars and a love of great music.
Image credit: Parkes Champion Post (ABBA Festival 2014)
Related links:
Stunning images from Sydney's annual Vivid festival
Meet the Melbourne woman who snuggles with her pet crocodiles