Queensland girl receives prosthetic hand made by 3D printer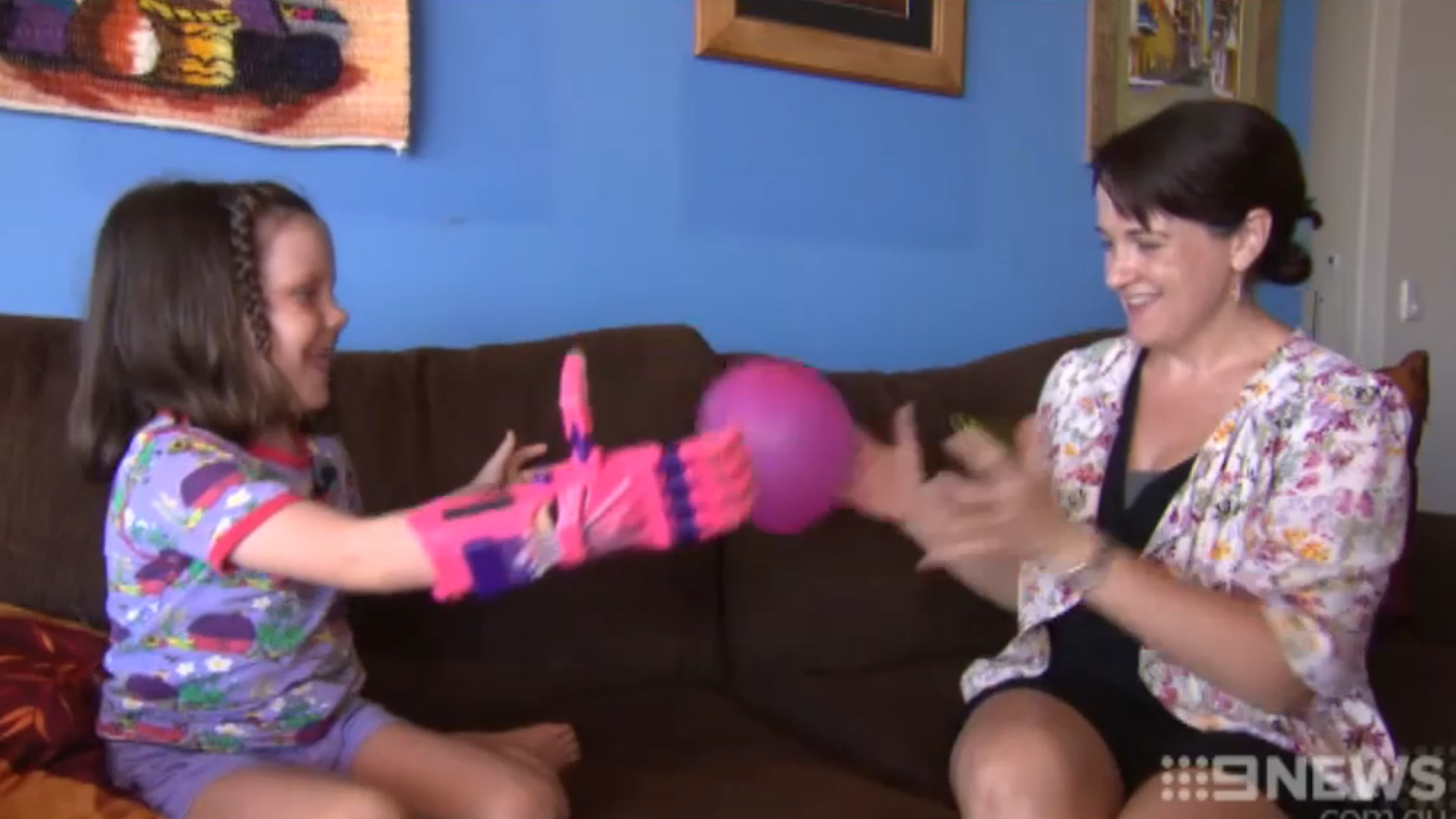 A young girl in Queensland is looking forward to finally learning how to use the monkey bars after her new prosthetic hand was created by a 3D printer.
Piper Murray was born without fingers on her right hand, but did not qualify for a government-funded prosthetic limb. Just a few months ago, however, Piper's mother Lauren read about 3D printers on a blog she loves. Ms Murray contacted the blog editor's brother, who owned one of the incredible printers, asking about the possibility of printing a hand for her daughter.
Using software that is freely available online, the hand was printed in around 30 hours, and cost just $20. And as an added bonus, Piper was able to choose the colours for her new hand.
The hand's creators are now working on a more advanced design which will give people the ability to move each individual finger.
Image Credit: 9News
Related links:
Does an apple a day really keep the doctor away?
Hysterical: watch Dame Helen Mirren inhale helium with a talk show host
The six-year-old girl who saved her neighbour from a house fire