Seniors open doors to needy in exchange for housework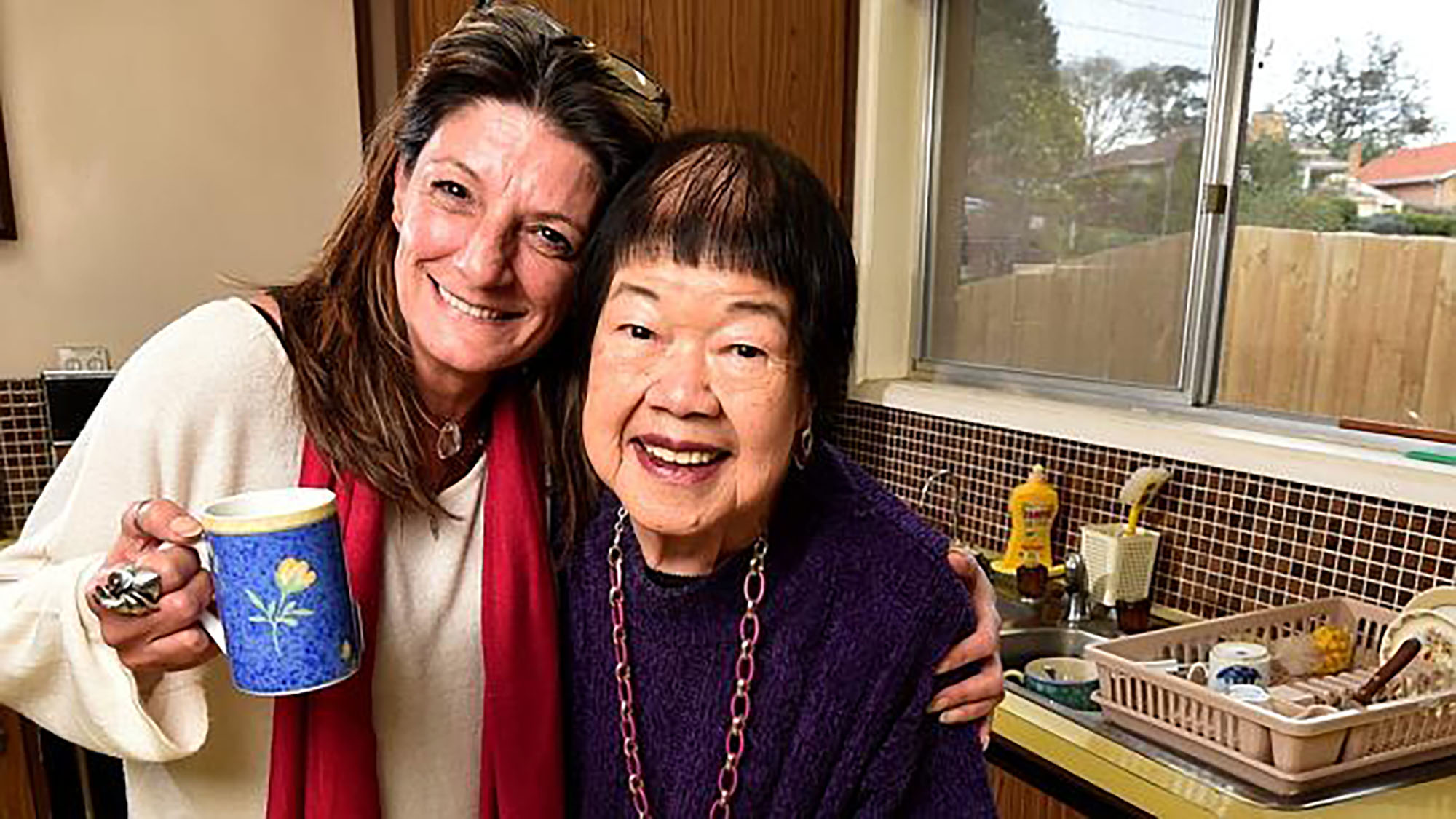 A Homeshare program between seniors and low-income singles might be the unorthodox answer to Melbourne's housing crisis. The Commonwealth and State government-backed pilot scheme offers low-income singles rent-free homes with senior citizens in exchange for 10 hours of household chores a week, such as cleaning, gardening, shopping or cooking.
It's a win-win for all those involved. It lowers the number of people in nursing homes, lets seniors live independently, while also easing the rental stress.
"It is about people being able to stay in their home, keep a pet, with their garden and all the things they love – it really is something that is sensational for the older person," says Jo Jones, the program manager for Care Connect, the not-for-profit organisation rolling out the program.
"It can really help both sides because we have a housing crisis, we've got accommodation crisis.
"If someone can go in and do homeshare for a few years, work and save for a mortgage or study, it is fantastic."
Rose, 85, and Olympia, 49, found each other through a Care Connection match and now live together in Rose's home in Rosanna. It provides stability for Olympia who just returned from Greece after three decades, while Rose is happy she doesn't have to move into a nursing home.
"I have a big house and they would not let me live on my own," Rose said.
"Olympia is such a wonderful carer, and I didn't want to go into a nursing home. I have all friends living near me and all my belongings here."
Photo credit: Herald Sun
Related links:
World-record moment a basketball trick-shot specialist drops a ball from 130 metres – and gets it in the hoop
15 of the strangest gifts celebrities have recieved from fans
A man donated his late wife's beautiful wedding dress to charity along with a touching note