Whopper and wine: Is this how you'd ring in your 105th birthday?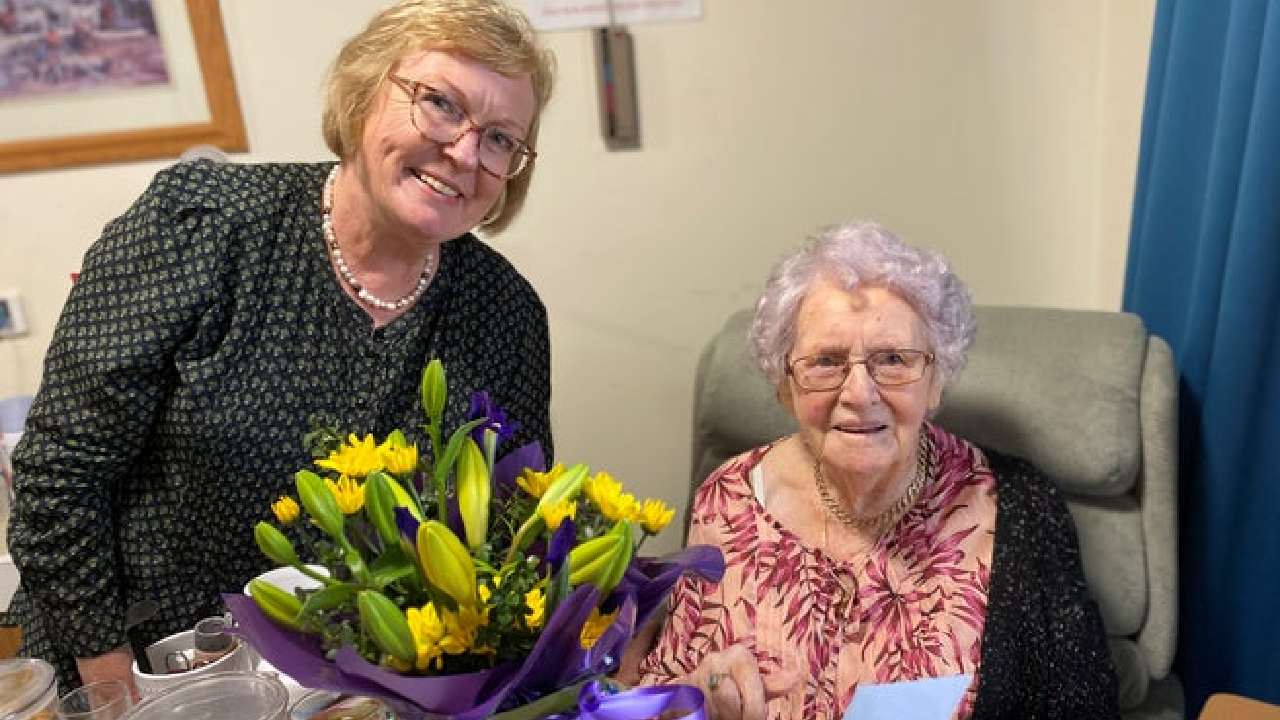 A great-great-grandmother has celebrated her 105th birthday with a burger and a bottle of wine.
Beatrice Turner marked her milestone birthday on May 3 with a Hungry Jack's Whopper and red wine at her Perth aged care home, surrounded by family and friends.
Turner is the eldest of a growing group of centennials at the SwanCare Waminda aged care facility.
"My legs are a bit wobbly, but my mind is still sharp," she said.
Turner was born in 1915 in Northam, nearly 100 kilometres east of Perth. She moved to the Western Australian capital with her family after her husband returned from World War II.
Having gone through two world wars and the Great Depression, Turner now has three children, 10 grandchildren, 19 great-grandchildren and 16 great-great-grandchildren.
When asked about her secrets to a long life, Turner said she had never smoked a cigarette and didn't drink alcohol until her 50s.
"She's an inspiration and we feel honoured to have Bea here at Waminda," said the facility's manager Pauline Bremner.
Premier Mark McGowan also sent Turner his congratulations on behalf of Victoria Park MP Ben Wyatt during a COVID-19 press conference.