Isolated couple praise Australia Post driver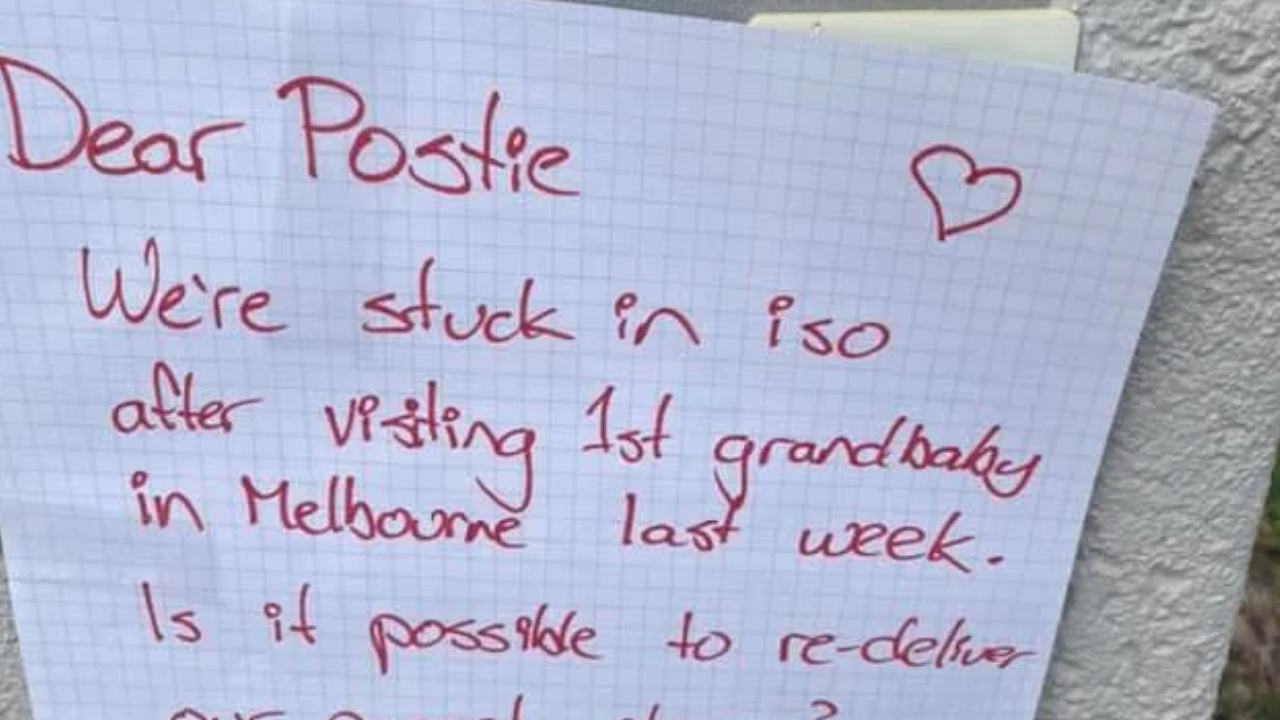 A woman stuck in isolation with her husband after visiting a COVID-19 hotspot has praised her postie for going "above and beyond".
Kirsten Walpole Sinnamon took to Facebook to explain she had just moved a few months back but went to Melbourne for two weeks.
When she returned to Queensland, Victoria was declared a coronavirus hotspot and she along with her husband were forced straight into quarantine.
Being plunged into a 14-day stint at home meant they were unable to perform basic tasks, including picking up their package after a note from Australia Post told them they had two weeks to collect their item from the post office.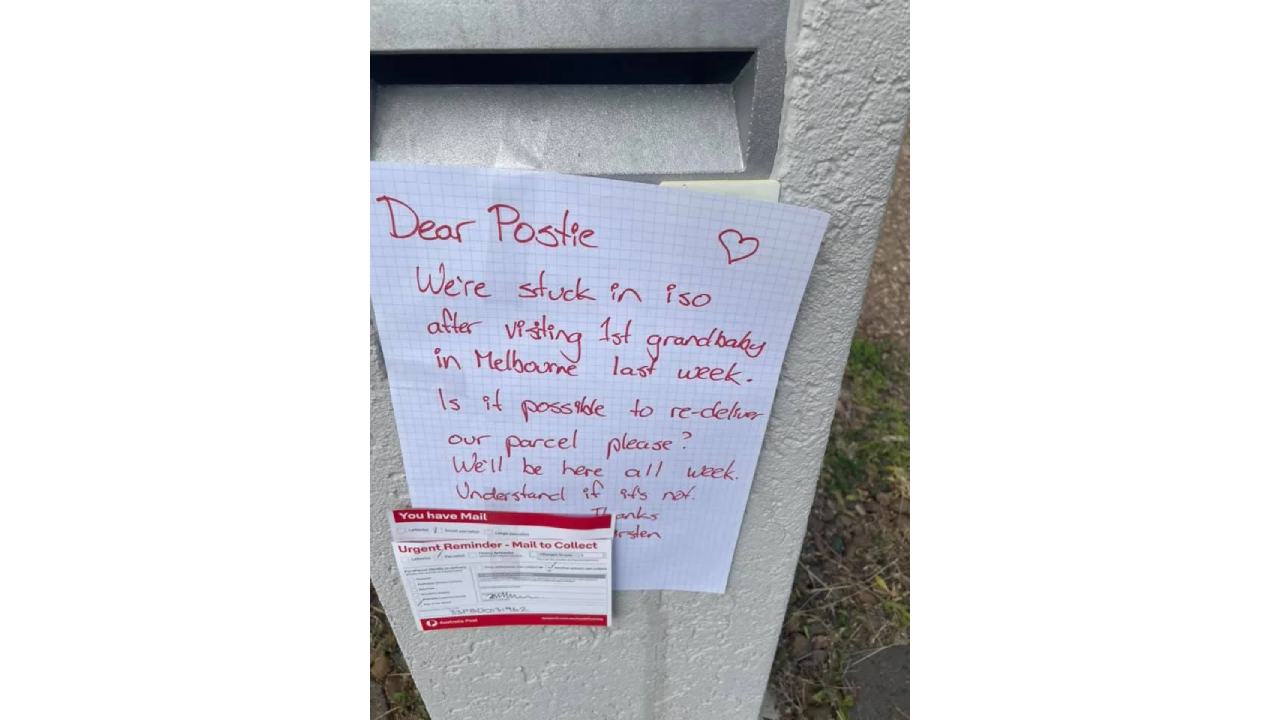 Despite several attempts, they were not able to connect to their local post office so Ms Sinnamon took drastic measures and stuck a note in her mailbox addressed to her postie.
"We're stuck in iso after visiting first grand baby in Melbourne last week," the letter read.
"Is it possible to re-deliver our parcel, please? We'll be here all week. Understand if it's not."
Ms Sinnamon said they did not know their postie well but were thankful for Lisa who called the woman and asked her if the parcel needed to be redirected.
"When I explained the home isolation situation she came back & delivered it this afternoon!!" Ms Sinnamon explained on Facebook.
"We would have been completely happy if they'd just been able to hold it for the week until we're allowed out to collect, or even delivered the next day. We're over the moon with appreciation to receive it today!
"Posties are awesome."