"Did you know about this?": Incredible Kmart hack you didn't know you needed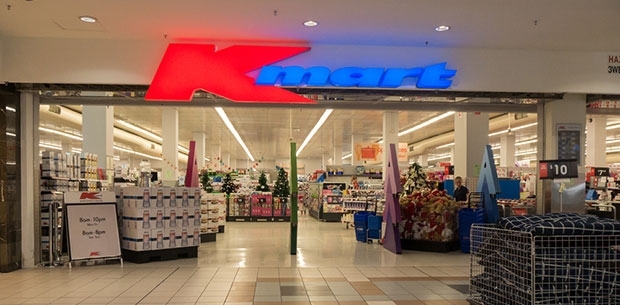 A post on TikTok has gone viral after one user shared an amazing Kmart feature that could revolutionise the way you shop online.
Rangihuia Woods (@rangihuiawoods) was taken aback when she realised the retailer allowed shoppers to view a piece of furniture in their own home.
By clicking "view in your space" when on a certain piece of furniture's page, users get to see just exactly how it would fit in real life through augmented reality.
"I just wanted to show you guys to see if I'm the only one who didn't know about this," Rangihuia said in a post.
The video showed how if a shopper went to the site and clicked on "view your space", they would then be taken to a page that provides AR experience.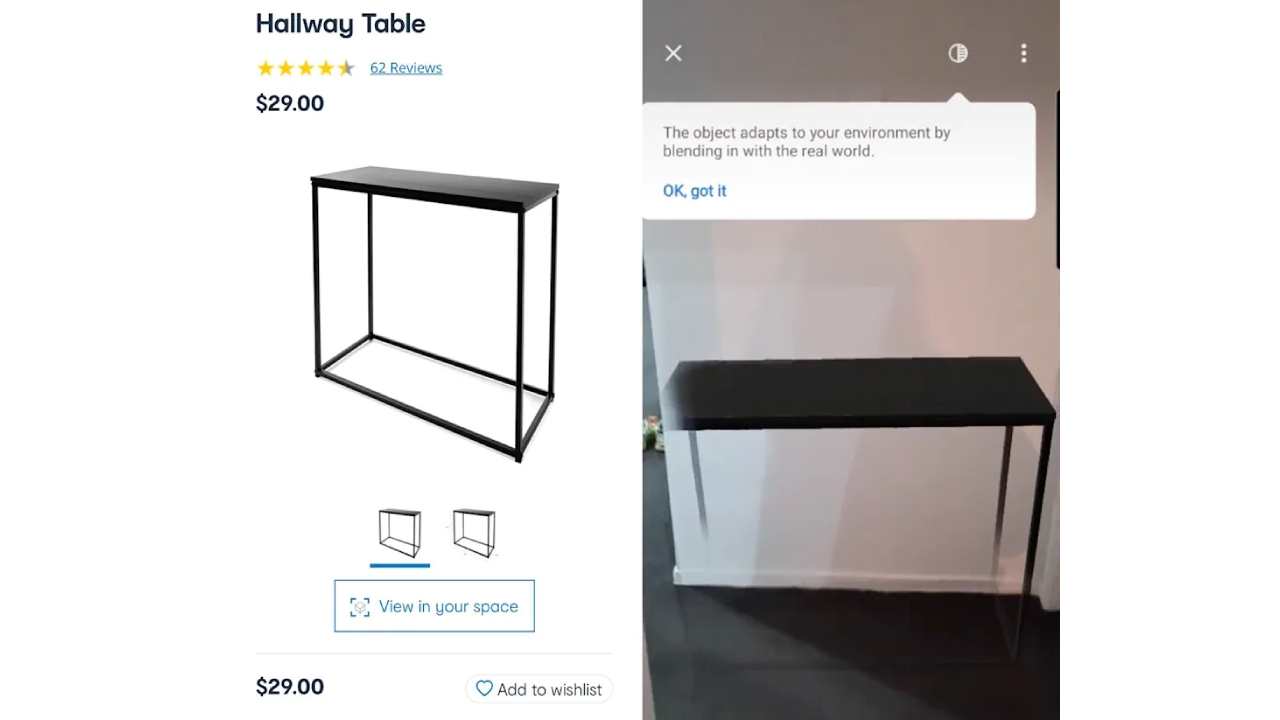 The feature says that in order for it to work, users must "point your camera at the floor or the surface and move it side to side".
The hallway table then is shown to virtually appear on her camera, inside her home so she can see how it fits into the space.
"So you can use it on your phone and you can place it in your house!" she said.
"What the hell?!"
Kmart reportedly launched the feature back in September last year.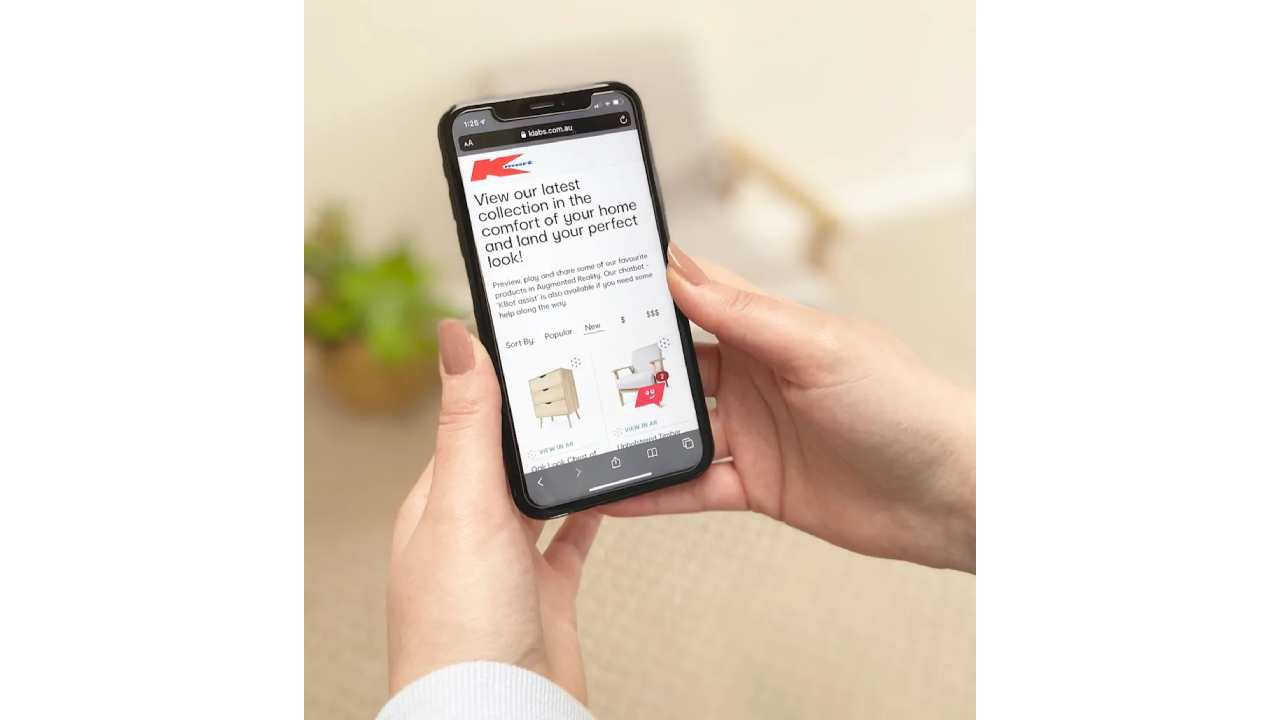 The retailer also launched a new chatbot called KBot Assist to answer any questions one might have about a product.
"The immersive AR and AI experience was designed to bring joy and inspiration to customers' lives," Kmart head of digital Melissa Wong explained.
"With extra help from our AI chatbot personality – KBot assist – we have been able to make shopping easier for customers by sprinkling delight across the customer journey," she added.