5 questions to change your perspective about retirement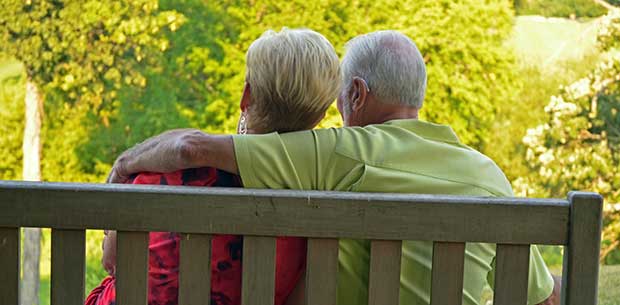 Laurence Favier is a Joy of Business facilitator and highly experienced corporate executive. She provides training, conferences, workshops and one-on-one sessions for small business employees.
Retirement... the light at the end of the tunnel… the deserved reward for years of hard work that we're told to long for.
Rarely however, do we hear of the reality of this transition and the challenges that come from disrupting our daily routines and removing the social interactions and purpose that have fortified our working lives.
What else might be possible to make the most of this new phase of life? What else can you create to find joy and fulfillment? What if you continued to "work" and create money from your passions?
Here are 5 questions to shift your perspective about retirement:
What if retirement was not only an infinite holiday but also a new part of your life? What if retirement could create new possibilities to do something different? What do you love to do? You know those things you can do all day long no matter the time? The things you love to do so much that sometimes you forget to even eat or rest? Ask, 'What would be fun for me to create?
Allow yourself to do what you require for YOU – not only what others require from you. Ask, 'If I were truly choosing for me, what would I choose?' What projects could you add to your life that are for you? Is there a hobby you've always wanted to pursue?
Have a look at your financial situation and ask 'Would I like to improve this or not?' What if you could choose to create a new business for you? Retirement doesn't mean staying at home and reading the newspaper and watching TV, except if you choose it! What other revenue streams are available I've never even considered?'
Ask, 'What is the thing that I wanted to do when I was a child and that hasn't shown up yet?' Is now time now to do it?
Are you still working but nearing the end of the time at your job? Ask, 'What else could I add to my life?' And start looking for what you could prepare and create while you are still working. What other possibilities could you start to explore?
A note about asking questions
Asking questions is not about having answers, it's about the awareness you'll receive from asking.
If you ask questions, it changes the energy and everyone around you and your business to contribute to you and to give you more information. And from that information, you can choose something new.
What else is possible now that you may have never considered? And how much fun can you have in this new phase of life and living?
For more information, please visit Joy of Business.
Related links:
Senior sisters open their own café in retirement
15 photos that prove getting older is anything but boring
Why everyone should break out of their comfort zone in retirement
Join Over60
Join our community of over 400,000-plus members today and get the latest Over60 news, offers and articles.
Get all the latest Over60 news, offers and articles.