Alan Jones hosts final radio show after 35-year career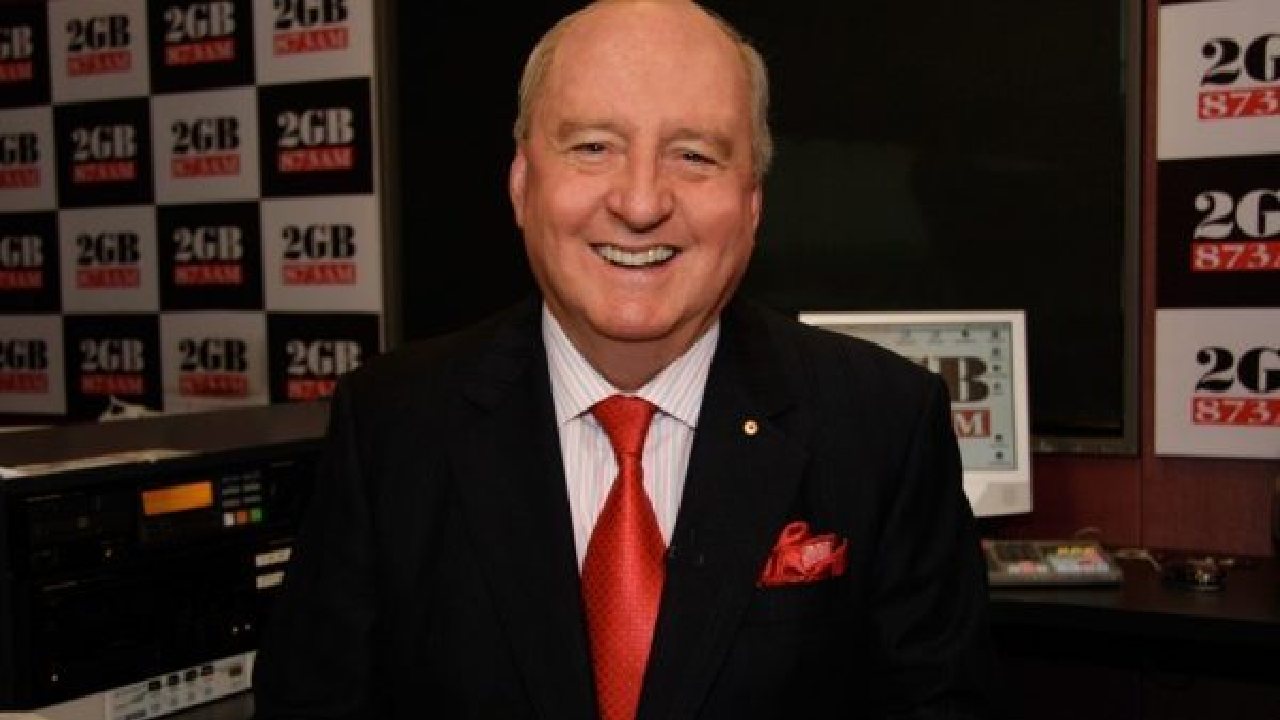 Alan Jones has wrapped up his final breakfast radio show and retired from the airwaves, ending a 35-year career.
In his final 2GB and 4BC program, the talkback host shared that he signed his first radio contract on a napkin.
He fielded calls from politicians, sport stars, celebrities, former colleagues and his listeners.
"It's an extraordinary career by any estimation," said Prime Minister Scott Morrison, who called in just before 7.45am.
NSW Police Commissioner Mick Fuller thanked Jones, describing the presenter as a "big supporter" of police.
NSW Deputy Premier and Nationals leader John Barilaro said Jones had been a "true friend" and a "champion for team Australia".
Jones told listeners at 8.40am: "Mark Latham and Tony Abbott have just walked in the door. They've brought some grog with them!"
He dedicated the final program to his "loyal, supportive and sometimes critical" listeners. "The open line has been the democratic backbone in this country," he said.
The 79-year-old announced his retirement from radio on May 12, citing doctor's advice.
Jones' radio career began at 2UE in 1985. He moved to 2GB in 2001, where he achieved a record 226 wins in rating surveys.
In recent years, Jones' 2GB breakfast program had been impacted by sponsor boycotts following his controversial comments on female public figures, including former prime minister Julia Gillard and New Zealand prime minister Jacinda Ardern.
His suggestions that Ardern should have "a sock down her throat" in August last year prompted more than 100 brands to boycott the show, resulting in an estimated advertising revenue loss of about $12 million.
In 2009, the New South Wales Administrative Decisions Tribunal found Jones to be inciting "hatred, serious contempt and severe ridicule of Lebanese Muslims" during on-air comments in April 2005.
He had described them as "vermin" who "rape and pillage a nation that's taken them in".
The Australian Communications and Media Authority also found Jones' comments were likely to vilify people of Middle Eastern appearance and encourage violence in the lead-up to the Cronulla riots.
The former Wallabies coach is expected to continue writing for News Corp Australia's newspapers and appearing on Sky News.
He will be replaced by drivetime host Ben Fordham, who is set to take over on Monday.