The endless possibilities for women over 60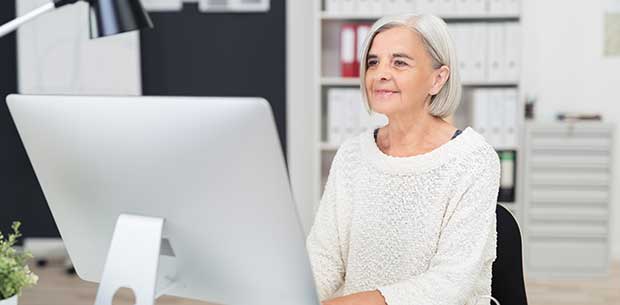 Laurence Favier is a Joy of Business facilitator and highly experienced corporate executive. She provides training, conferences, workshops and one-on-one sessions for small business employees.
Women over 60 get thrown into the "no more use" bucket more often than we think – however this stereotype doesn't have to be the reality.
Mark Twain even said "Twenty years from now you will be more disappointed by the things you didn't do than by the ones you did do. So throw off the bowlines. Sail away from the safe harbor. Catch the trade winds in your sail. Explore. Dream. Discover."
Women over 60 should be asking, "what can I create next?" and whatever they choose, should be just for them. Who knows you better than you do? Perhaps you're not used to asking yourself what you desire next – most people aren't! What if the possibilities were endless and you didn't have to buy into the perspectives or choices of society, your friends or family? What if you could destroy the limiting stereotype that "A woman over 60 loses values and is no longer productive."
Here are 3 ideas to help you to consider this new phase of your life. What else is possible that you've not considered yet?
1. You can keep your job.
If you are comfortable at work or if your pension is too low, why not stay longer and take advantage of your experience and skills to help your colleagues? What if you could welcome an apprentice or a trainee? You are a great resource for your boss! Don't hesitate to let him or her become aware of that too. You can be proud of the contribution you are! You know the clients, you know how the company functions, you have a great internal and external network and understand the corporate culture. One important thing to remember: Talk with your managers and HR team to see how to adapt your activity to work in order to prevent too much pressure, and allow them to see this positive change you're creating. Be aware you may also be throwing a spanner in the works of the preconceptions of you.
2. Wish to change? Create a business!
Several fields could be very interesting for executive women in their 60's such as consulting and training. First of all, what would it take for you to recognise all the skills and all the experience you have acquired during your career? Don't be so modest. Allow yourself to view your expertise objectively. Secondly, you can rely on the network you have created through all these working years. What could you offer to new companies in your area? And what about working from your cosy home? Unemployment is far higher for seniors, and at the same time, companies need experienced staff for very specific jobs. If you need some inspiration watch The Intern with Anne Hathaway and Robert De Niro.
3. Do you think you need to retire and take care of your house and your grandchildren?
Of course, you can do that but, please, make sure that it is your choice. Not the projections and expectations your family has of you. If you do choose to do so, actually prepare yourself for this important stage in life! It requires several weeks/months to enjoy with ease your new timetable. So slow down and take time to explore the things you love to do and never took the time to do before. In the beginning, retirement is like a great holiday. And know that after a while you feel the necessity to create more with your days. So it's important to think about that upstream and look at what else you can add to your life.
What would it take for you to have a look at your own desires? It is your life and what if this phase was a great opportunity to stop, and choose something different just for you... or not?
For more information, please visit Joy of Business.
Related links:
Senior sisters open their own café in retirement
15 photos that prove getting older is anything but boring
Why everyone should break out of their comfort zone in retirement
Join Over60
Join our community of over 400,000-plus members today and get the latest Over60 news, offers and articles.
Get all the latest Over60 news, offers and articles.