"I think she was taken aback": Rami Malek's surprising chat with Kate Middleton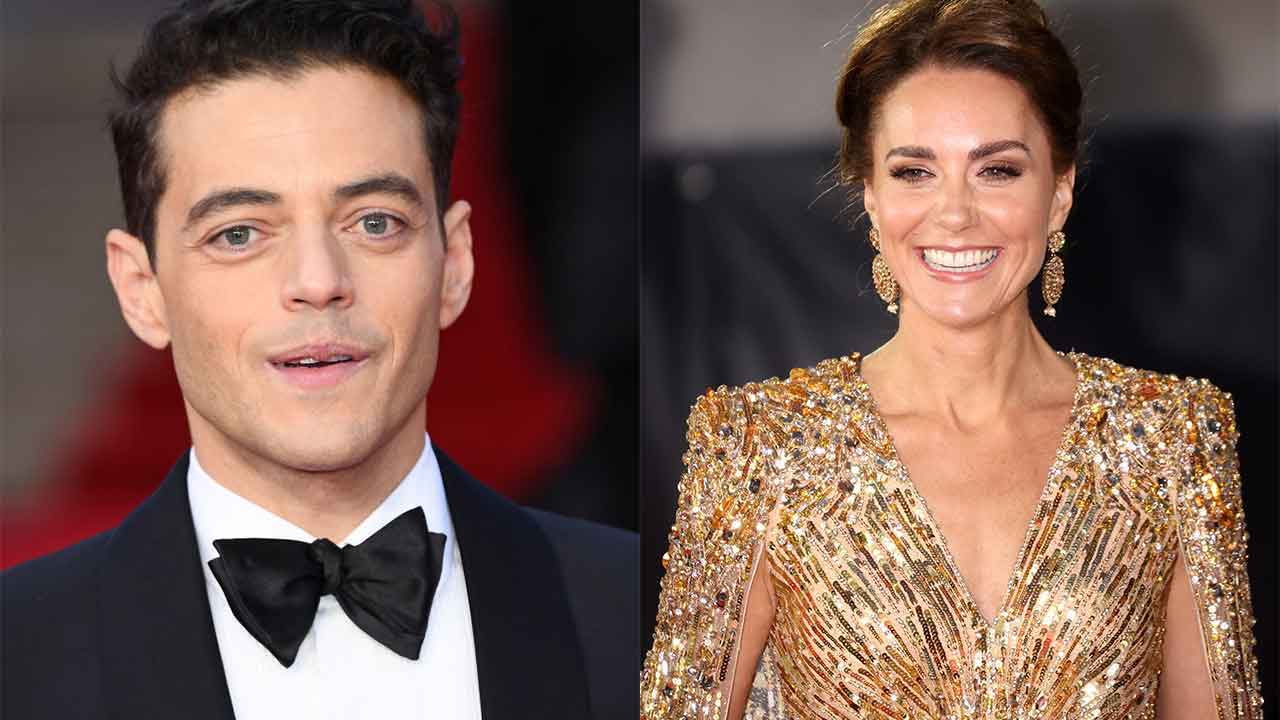 Oscar-winning actor Rami Malek claims he caught Kate Middleton "off-guard" during one of their brief conversations.
The 40-year-old actor appeared on Jimmy Kimmel Live on Wednesday following the premiere of No Time to Die in which he appeared as Bond's adversary.
Sharing that he crossed paths with the Duchess of Cambridge at the London premiere, Malek revealed that it was an earlier encounter at the 2019 BAFTA Awards that had an impact.
"I just looked at Princess Kate at one point and said, 'This must be exhausting'," he recalled.
"She said, 'Why?' and I said, 'You just had a baby right?'. I think she was taken aback. She said, 'How are you doing?' and I said, 'No, how are you?'.
"And in the most regal, elegant way, she's like well, you know, gave me a look, but you can tell. Imagine, dressed to the nines, you have to talk to all these actors."
The conversation took place 10 months after Kate gave birth to Prince Louis, her and Prince William's third child.
"It was so cool, because I think I caught her off-guard for a second and [she] had that look of, in the most elegant, professional, royal way, 'Yes, it's a lot having a kid," he added.
Actor Daniel Craig also had some kind words with Kate at the London premiere of his final James Bond film.
"You look jolly lovely!" he told her, as she graced the red carpet with a glittering gold gown.
Though Craig is unsure as to who will be taking on the spy next, Tom Hardy, Idris Elba, and Henry Cavill are believed to be the top candidates.
Image: Getty Images