Couple blasted for "horrific" tiered meals for guests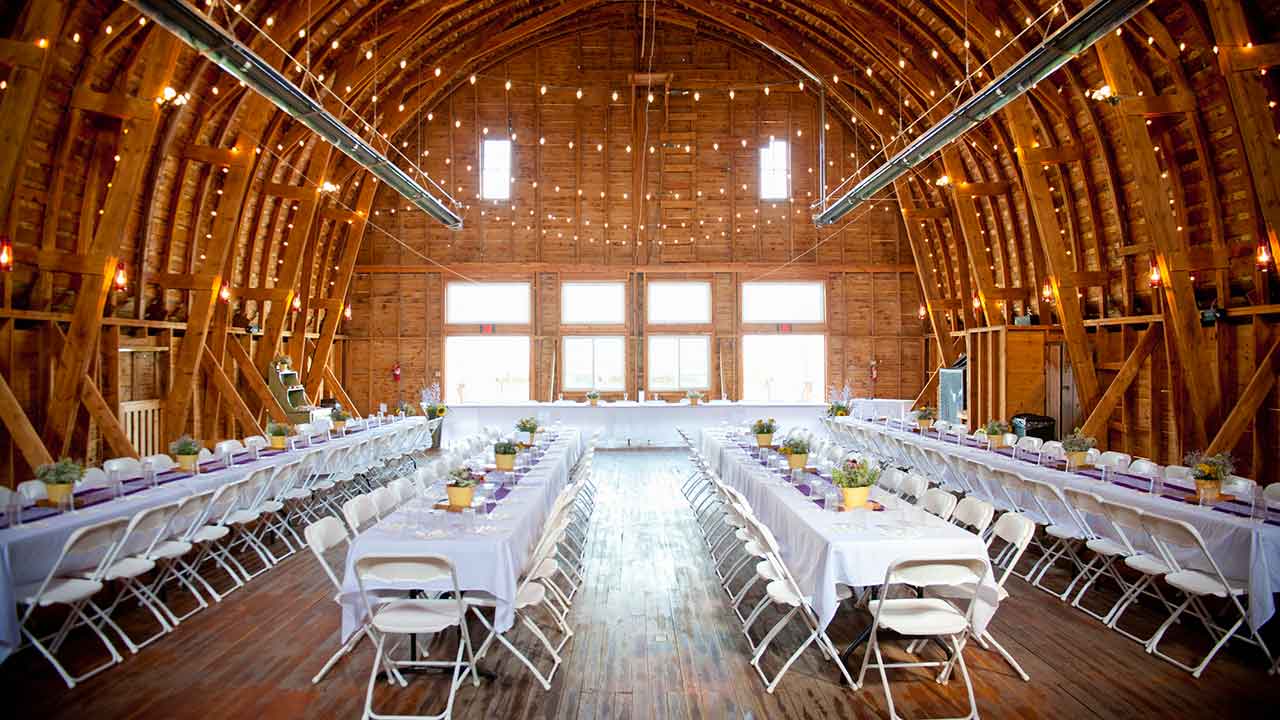 A couple has been slammed online for their unusual method of selecting meals for the guests at their wedding.
The wedding invitation was shared on Reddit with the caption "Bigger cash gift = better dinner?", and shows the food guests can choose - depending on how much they plan to spend on the wedding gift.
"So that we may prepare your preferred dinner, please circle your gift level and indicate a meal of choice for each person in your party," the invitation read.
The note included four tiers: "Loving Gift", "Silver Gift", "Golden Gift", and "Platinum Gift".
The "Loving Gift" includes gifts worth up to $250, with guests being served roast chicken or swordfish.
The next tier up, the "Silver Gift", would see guests giving presents worth between $251 and $500 being served sliced steak or poached salmon.
For guests spending between $501 and $1000 on the gift, they can choose between any of the choices for the lower tiers, filet mignon, or lobster tails.
The final tier, for presents worth between $1001 and $2500 plus, allows guests to choose any of the other options or a two-pound lobster. As well, they receive a souvenir champagne goblet.
Additionally, vegetarian and kosher options are only available at the platinum level.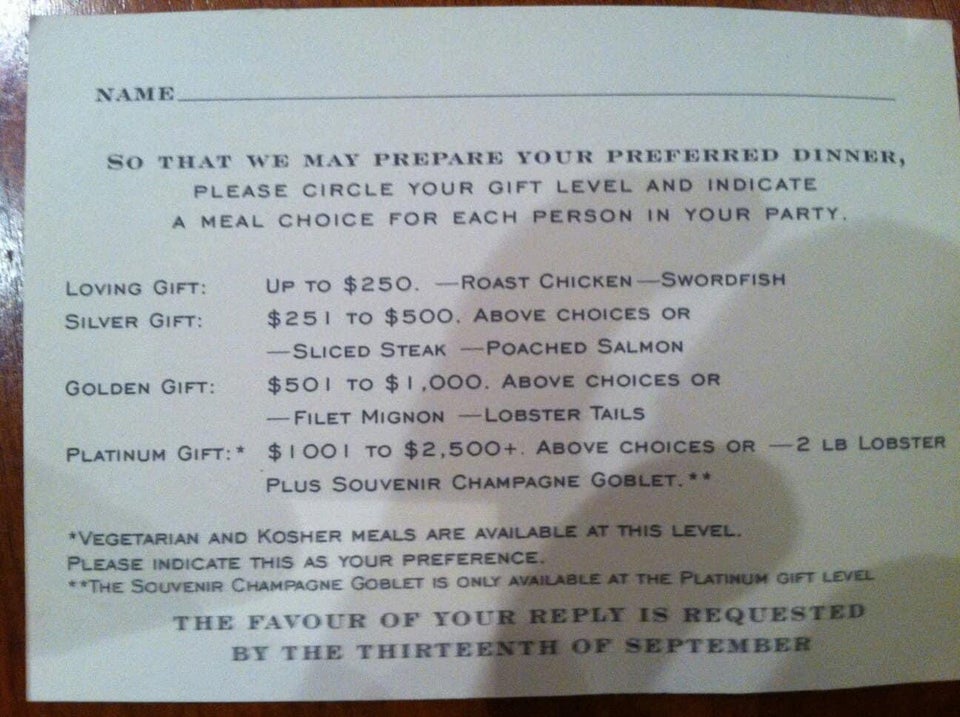 Image: Reddit
The post sparked outrage, with some calling it a "tacky" decision.
"That is horrific. My response would be zero and I will bring McDonald's," one person wrote.
"Who doesn't want a souvenir champagne glass from someone else's wedding? For $2500, I can fly to Ireland, stay a week, and buy a Waterford flute …" another commented.
"This seems more like something you would encounter at a charity dinner than at a wedding. It's still tacky and horrific …" a third said.