Bride-to-be blasted for slamming sentimental ring: "Hope that guy takes it back and runs"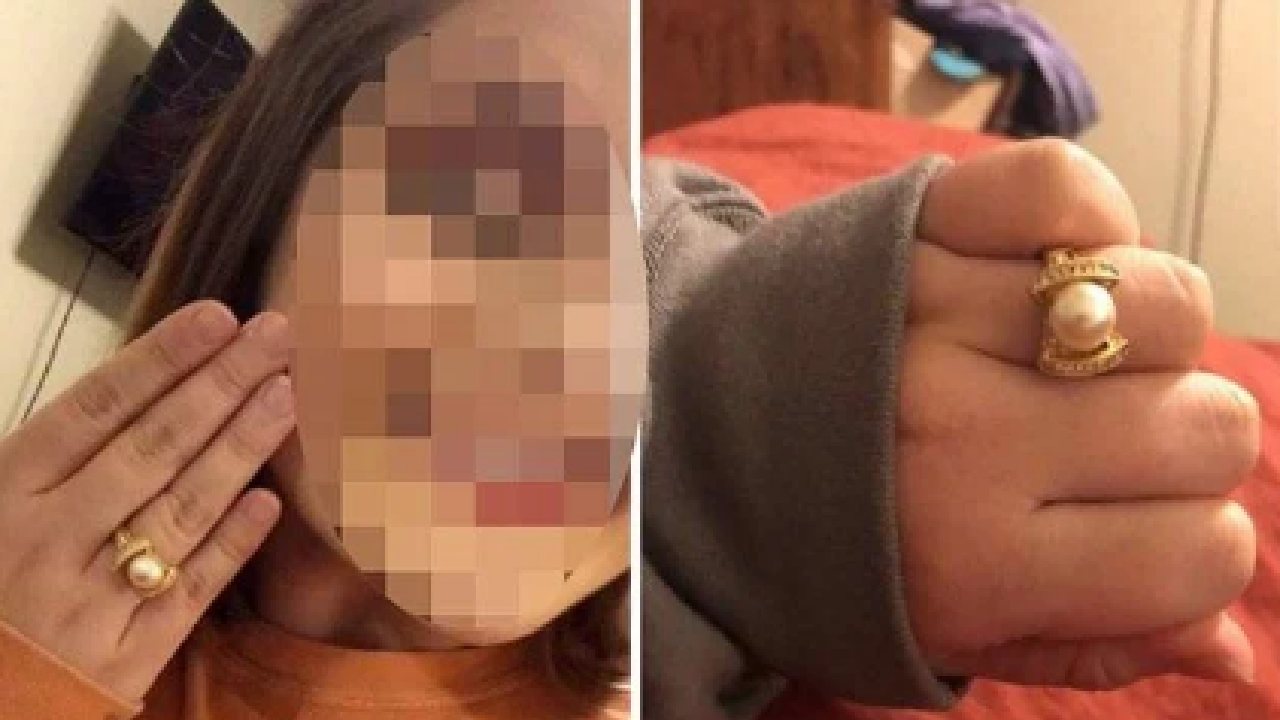 A woman has been labelled "trashy" after she made fun of an engagement ring given to her by her partner.
The unnamed bride-to-be posted her complaints on Facebook, which was later shared on Reddit.
"My boyfriend finally asked me to marry him and this is really what he gives me," she wrote, including two pictures of her wearing the ring.
"He pulled it out of his pocket and it took just about everything in me to not laugh and question whether this was real life or not."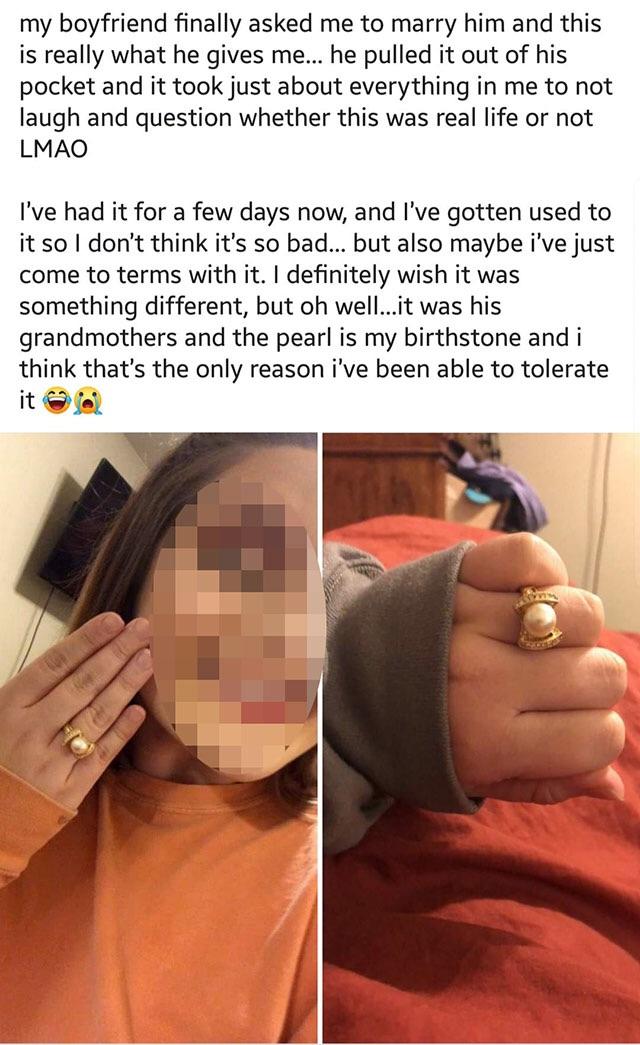 The woman's post as shared on Reddit
She said while she was getting used to the jewellery after a few days, she still wished for something different. "It was his grandmother's and the pearl is my birthstone and I think that's the only reason I've been able to tolerate it."
However, the backlash to her post was immediate.
"Hope that guy takes the ring back and runs," a user commented.
Many people agreed that the pearl piece may not be suitable as an engagement ring.
"As someone who worked in the jewelry industry for years, if you're going to go with an alternative stone instead of diamond, the pearl is the LAST stone you want in an everyday engagement ring," one commenter wrote.
"They are porous and are easily damaged. Pearls are meant to be worn occasionally, and then kept in a bag away from moisture."
Others were also not a fan of the piece, with many describing it as "hideous", "ugly" and "upsetting".
However, most agreed that the ring was not the main issue with the woman's gripe.
"That ring is pretty ugly in my opinion, it's okay to be disappointed with something you'll have to theoretically wear forever. Posting it all over social media however..." one posted.
"The trashiness comes from the Facebook post, not the ring itself. She can hate the ring and talk to him about it. Instead she broadcasted her feelings to the world at his expense."
What do you think of the bride-to-be's post? Share your thoughts in the comments.
Join Over60
Join our community of over 400,000-plus members today and get the latest Over60 news, offers and articles.
Get all the latest Over60 news, offers and articles.