Bride dislocates her knee during first dance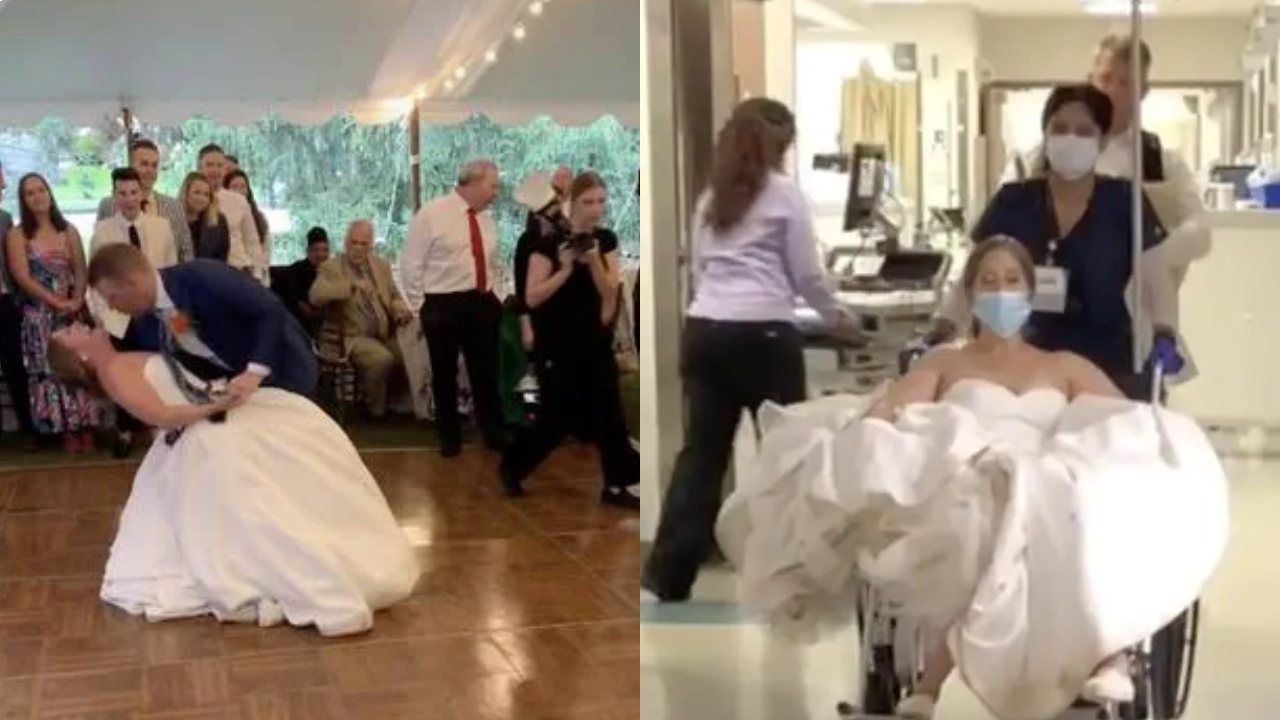 Julie Benn and Paul Richter were forced to postpone their wedding due to the coronavirus pandemic but walked down the aisle on July 3rd.
Unfortunately, their wedding wasn't without a massive hitch as the two took to the dance floor for their first dance.
A TikTok video posted by Richter's sister Liz showed the awful turn the first dance took as the bride, Julie, dislocated her knee in a freak accident.
"(They're) holding my knee in place, supporting it, and it was blinding, searing pain," she told People.
"I have a lot of respect for athletes who play through their injuries. I never dislocated a knee. I broke a bone when I was a kid, but nothing else. So it was shocking, disbelief."
She was rushed to the hospital on her wedding day, where it was confirmed by doctors that she had dislocated her knee.
She decided to return to the wedding after being discharged at 10:30 pm.
"I felt like a professional athlete for a second. I got out of the car and there are people taking pictures," Mr Richter told People of the moment they returned to their wedding. "I'm like, 'This is how they feel. I get it now.'"
On TikTok viewers labelled the wedding incident "so crazy" and said Ms Benn needed a first dance "re-do".