Australia's new golden couple?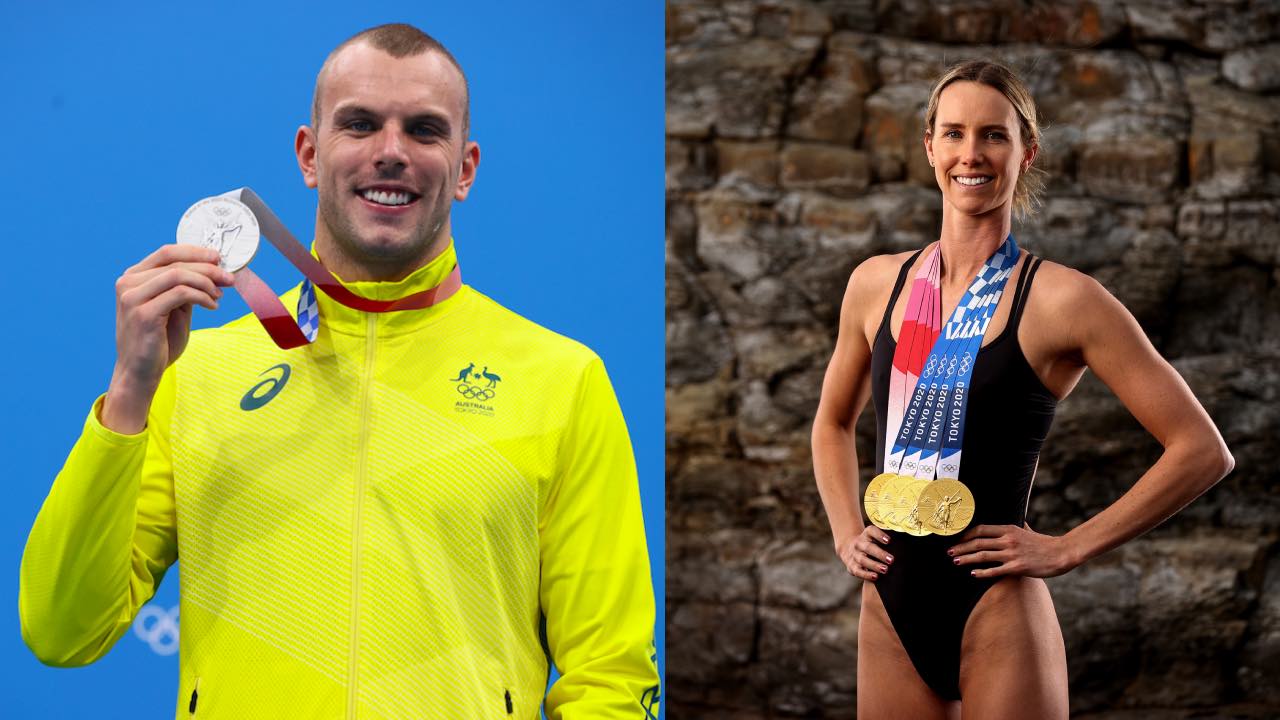 After being spotted looking cosy, Olympic superstars Emma McKeon and Kyle Chalmers are rumoured to be dating.
The Daily Telegraph reported that the swimming pair were seen looking smitten with each other while attending an induction session after the Olympic swimming trials in June.
Both Emma and Kyle were seen in Naples last week as part of the International Swimming League where both are on the London Roar team, with Luke as the co-captain.
The pair are two of the most influential names in Australian sport, with both Emma and Kyle coming out on top at the 2021 Tokyo Olympics.
Following her incredible show in the pool at Tokyo, Emma became Australia's most decorated Olympian ever, with her seven medals bringing up her career total to 11 Olympic awards.
The 27-year-old blitzed her competition, winning gold in the 50m freestyle, 100m free, 4x100 women's medley and freestyle relays, and bronze in the 100m butterfly, 4x100m mixed medley relay and 4x200m freestyle relay.
Kyle went on to win a silver medal in the 100m freestyle, when he was unable to defend his 2016 gold position in the race by a small margin.
He also won bronze in the men's 4x100m and 4x200m freestyle races, including breaking the individual 100m world record
Following their hotel quarantine, Emma and Kyle headed to Europe which churned the rumour mill, as they giggled and flirted their way through a London Roar podcast last week, speaking of plans to remain in Europe for the remainder of the season.
The romance reportedly began after Kyle split with fellow Aussie swim star Madison Wilson, who was McKeon's relay partner at the Olympics, having dated since 2015.
Image credits: Getty Images