5 secrets of people with lifelong friends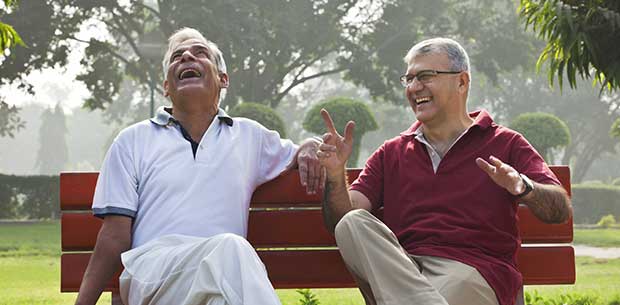 There's something lifelong friends. They're the ones who've known you for a large portion of your life. Who you've shared a childhood and/or adolescence with and with who you've experienced some of the most foundational life experiences. Lifelong friends not only know the person you are today, but the person you were 5/10/15/25 years ago. All that shared history forms a deep and long lasting bond which is often cemented for years to come. These long term friendships aren't always easy to come by however; the average adult has just two trusted confidantes. Here are some of the secrets to keeping your friends for life.
1. They keep their expectations in check
No single friend can be all thing to all stages in your life. As your life changes, your friendships will as well. That doesn't mean however that they have to be lost. Your childhood friend may not be the person you turn to for parenting advice but they may be the person who you can share your deepest secrets and biggest fears with.
2. They're adaptable
People and lives change. If a friendship is to go the distance, it needs to be flexible and adaptable. Celebrate the here and now while also valuing the fact that you can share the past together.
3. They make time for each other
In our increasingly busy lives, spending time with old friends is an activity that's easy to let slip. To maintain a relationship however you need to invest both effort and time in your friendship. Shared experiences boost bonding and life experience in general helps boost happiness so get amongst it with your friends.
4. Appreciate your bond
Lifelong friendships are rare and precious. Appreciating what it is that you have with your friend and valuing it as an important part of your life is crucial.
5. Know when it's time to say goodbye
Sometimes a friendship may run its course and the best and wisest option is to let it fade. This doesn't mean that you can't reminisce fondly about times past, it may just mean that as your lives have progressed, you've gone in different directions.
How many lifelong friends do you have? How/when did you meet? Let us know in the comments below.
Looking for love – or perhaps you just want to meet some new people? Why not sign up at RSVP today by clicking here… You never know who is just around the corner.
Related links:
How to make friends in a new place
9 tips to help you feel connected to others
Join Over60
Join our community of over 400,000-plus members today and get the latest Over60 news, offers and articles.
Get all the latest Over60 news, offers and articles.