Russell Crowe's figgy gift for Bindi Irwin: "You'll always be part of our family"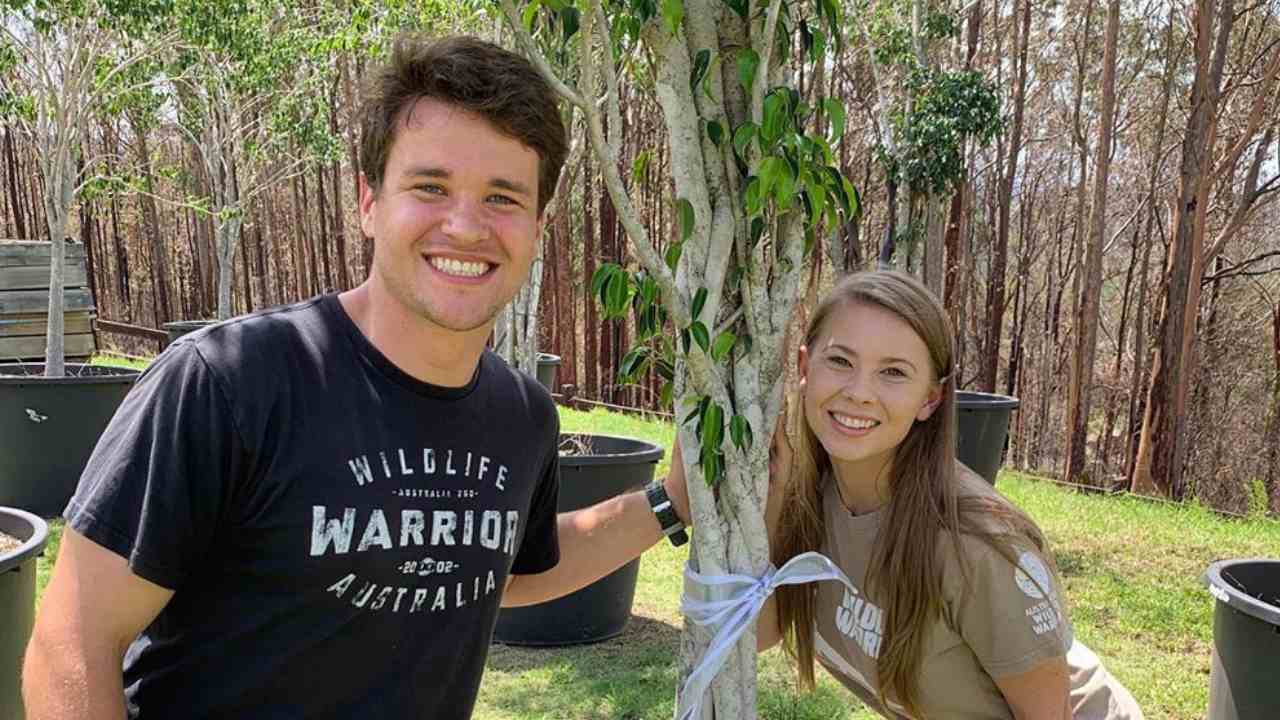 Bindi Irwin and Chandler Powell surprised the world by getting married in an intimate ceremony at Australia Zoo before the lockdowns came into place in Australia.
Russel Crowe, long-time friend of the Irwins, thoughtfully gifted the newlyweds a fig tree as a wedding present.
As the coronavirus pandemic continues around the world, the pair decided to celebrate Crowe's 56th birthday in a sweet way by hugging the tree that Crowe gifted them.
"Happy birthday Russell. You'll always be part of our family," Bindi, 21, wrote on Tuesday.
She added: "Even though we can't see you right now, we're giving the beautiful fig you gifted us a hug and thinking of you. Hope your day is extraordinary!"
Bindi then shared a second photo of the sweet gift tag attached to the Port Jackson fig tree.
"Presented to Bindi and Chandler to commemorate their wedding. Love from Russell Crowe and family," it read.
Fans were quick to praise Crowe's unique wedding gift to the newlyweds.
"What an Amazingly thoughtful gift. The gift that keeps giving. Anniversary after anniversary. I'd take pictures of that tree it's kinda symbolic it changes as it grows as will your marriage," one fan wrote.
The newlyweds tied the knot in front of only three people at the zoo, with Bindi's mother Terri, brother Robert and Steve's best friend Wes Mannion in attendance.