Prince Charles implores big business to help us 'go green'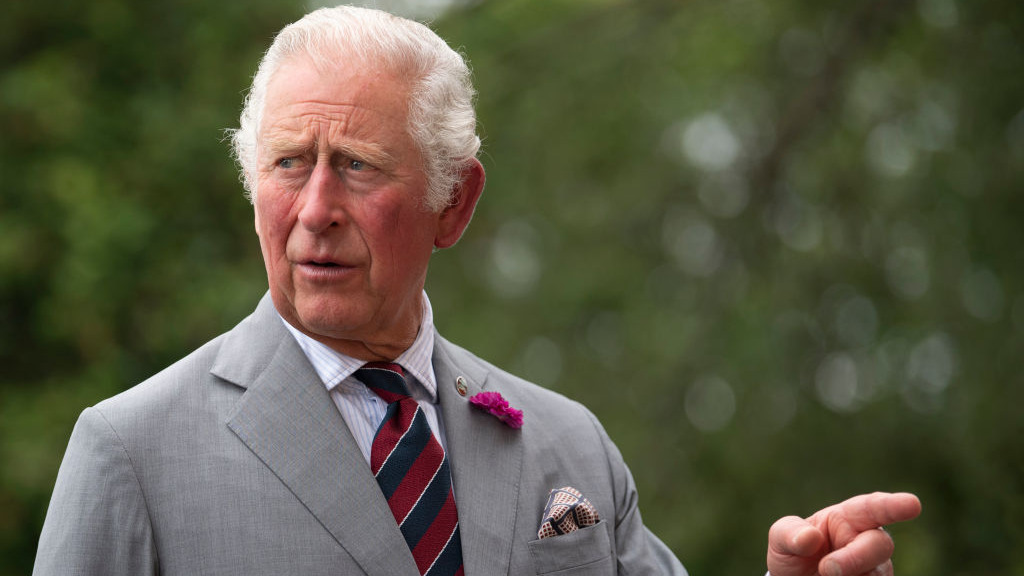 Prince Charles has made an impassioned plea to global business leaders, imploring them to help us 'go green', following huge bushfires that recently ripped through Greece as well as unprecedented storms in Haiti.
The prince wrote this call to business leaders in the Daily Mail, saying businesses with money have a critical role to play, and that if we unlock this private sector investment, we could bring about a 'game-changing green transition'.
Talking about the devastating bushfires in his beloved Greece, Prince Charles wrote the scenes of these fires have been 'terrifying' and 'the stuff of nightmares'.
He tells of his heartbreak at seeing the land where his father and grandfather were born being 'swallowed up by ferocious flames' and warns that 'time is rapidly running out'.
'We now have no alternative,' he writes, '… we have to do all we possibly can in the short time left to us to avoid the enormous climate catastrophe that has already begun to show its face in the most terrifying ways.'
We have time left, 'but only just'
Prince Charles writes, there is time to address the crisis, 'but only just'.
The prince wants leading companies to sign up to his 'Terra Carta', a charter which commits them to putting sustainability at the heart of all their business activities.
More than 400 have so far, but Charles warns the crisis is 'monumental' and can be tackled only by big business and governments working together.
Warning that weather-related disasters should serve as a wake-up call, the prince writes: 'We have been in the 'last chance saloon' for too long already, so if we do not confront the monumental challenge head on - and fast - we and the world as we know it will be done for.'
This call to big business is significant
While Prince Charles has been vocal about climate change before, this challenge to big business is a significant intervention from his previous actions.
It comes in the wake of a stark report from the United Nations' panel on climate change earlier this month which warned of unprecedented global warming and which was described as a 'code red' moment for humanity.
On 31st October to the 12 November, Britain will host COP26, the UN's climate change conference, in Glasgow, which is seen by some as one of the last chances for major nations to agree an approach to prevent potentially catastrophic global warming.
Prince Charles has been a pioneer in highlighting environmental issues. Last year, he launched the Sustainable Markets Initiative at the World Economic Forum in Davos in a bid to accelerate global progress on sustainability.
The 'Terra Carta' is one of its flagship initiatives. It aims to provide a roadmap for businesses to move towards an ambitious and sustainable future by 2030.
Its concept is based on the 1215 Magna Carta, and aimed at holding major companies accountable for helping to protect the planet.
In today's article for the Daily Mail, the prince says we have been 'testing our world to destruction' and it is now up to all of us to get involved to combat climate change.
The prince also made a significant private donation to the Hellenic Red Cross recently to help assist its humanitarian response to the residents of the fire-stricken areas in Greece.
The prince opened his story in the Daily Mail with these words:
Owing to family connections, I have always felt a particular fascination and affection for Greece.
Apart from the allure of her landscapes, history and culture, both my father and grandfather were born there, which is why I was so touched to be invited earlier this year to celebrate the bicentenary of the country's independence.
Now, five months later, it has been heartbreaking to see the devastating fires affecting Greece, Turkey, and now Italy which has just recorded Europe's highest ever temperature.
And he ended his story with this heartfelt call to action:
This is why COP26 is so crucially important for our very survival on this increasingly over-heating planet – something our children and grandchildren are rightly and deeply concerned about.
The 'coalition of the willing' joins me in hoping that the conference will deliver the transformational decisions and the roadmap for change for which our planet is crying out.
We now have no alternative – we have to do all we possibly can in the short time left to us to avoid the enormous climate catastrophe that has already begun to show its face in the most terrifying ways, most recently in the Mediterranean.
World leaders, working closely with the private sector, have the power to make the difference. COP26 affords them an opportunity to do so before it is finally too late.
Photo: Getty Images